Tick the ingredients you need to add your shopping list.
Preheat the oven to 180 °C/160°C fan/gas mark 4. Line 2-3 baking trays with non-stick parchment paper. In a large bowl, beat together the butter and sugar until light and fluffy.
Add the peanut butter, egg and vanilla and beat until combined.
Add the flour and mix until it forms a dough.
 Take one tablespoon of the cookie dough at a time, roll it into a ball and place on one of the prepared trays. Continue until all the dough has been rolled. Be sure to leave space between the cookies.
Use your thumb to press a hole in the centre of each cookie. Place in the fridge for at least 30 minutes.
Spoon some jam into the centre of each cookie, making sure not to over-fill them.
Bake for 10-15 minutes or until golden around the edges and a little paler in the centre. Allow to cool on the tray for 10 minutes before transferring to a wire rack to cool fully.
Nutrition Facts
Per serving: g 167kcals, 8.5g fat (4g saturated), 20.2g carbs (8.2g sugars), 3g protein, 0.7g fibre, 0.07g sodium
Popular in Kids baking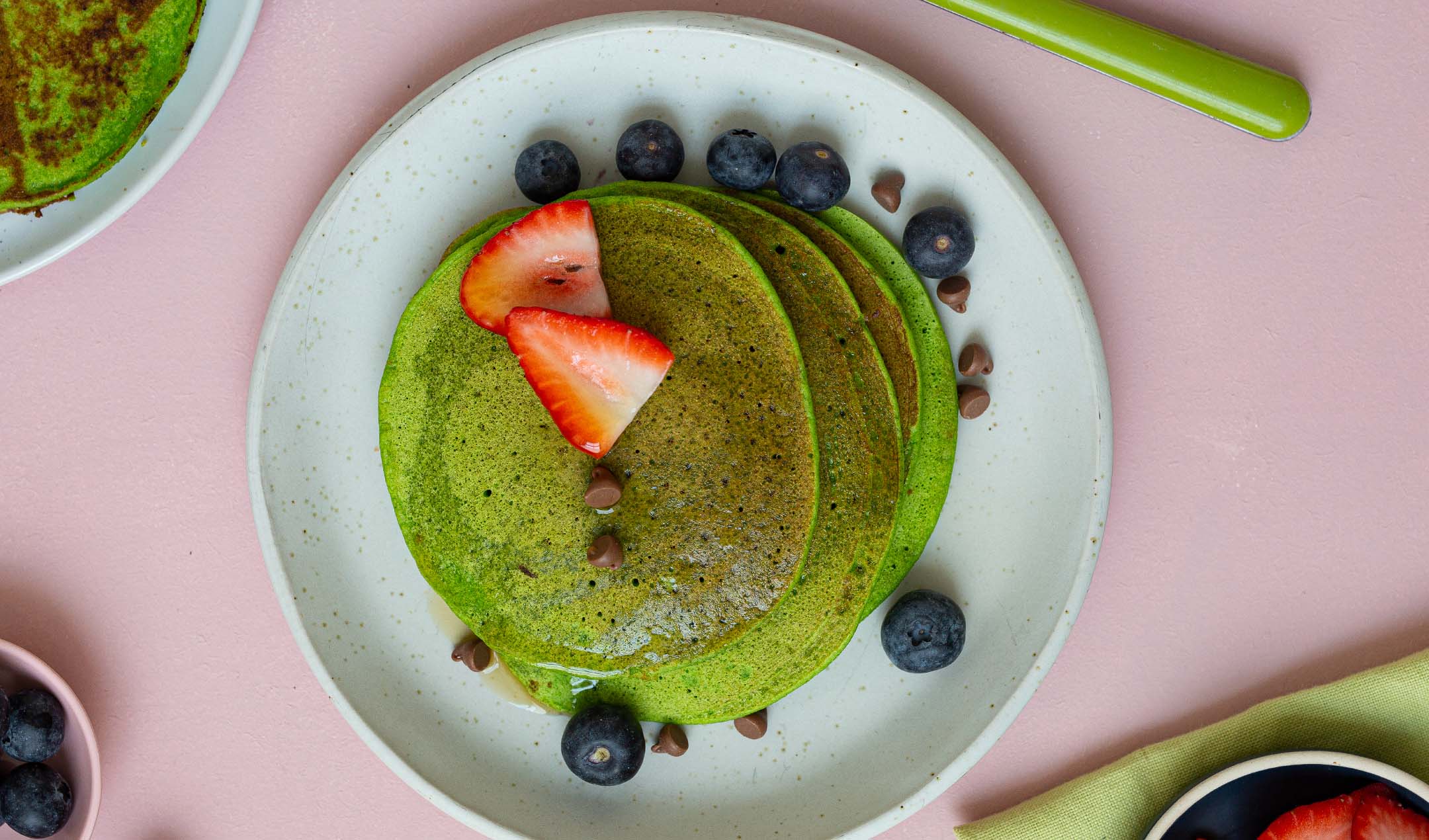 Green pancakes