Tick the ingredients you need to add your shopping list.
Preheat the oven to 180˚C/160˚C fan/gas mark 4. Line a rimmed baking tray with parchment paper.
Place the peaches to the baking tray and gently toss with one tablespoon of the honey and a pinch of salt. Arrange the peaches in a single layer and roast for 30-40 minutes, stirring halfway through, until soft and juicy. Remove from the oven and allow to cool to room temperature.
In a bowl, combine the yoghurt, remaining honey, lemon juice and vanilla extract. Refrigerate until ready to assemble the popsicles.
Scrape the cooled peaches and all of their juices into the bowl of yoghurt. Use a spatula to fold the mixture together gently.
Transfer the yoghurt mixture into eight popsicle moulds, pushing the peaches down into the moulds. Insert popsicle sticks and freeze for at least five hours.
When ready to serve, run warm water around the outsides of the moulds for 8-10 seconds, then gently remove the popsicles.
Nutrition Facts
Per serving: 86kcals, 2.1g fat (1.3g saturated), 15.1g carbs, 14.7g sugars, 2.5g protein, 0.6g fibre, 0.049g sodium
Popular in Low-fat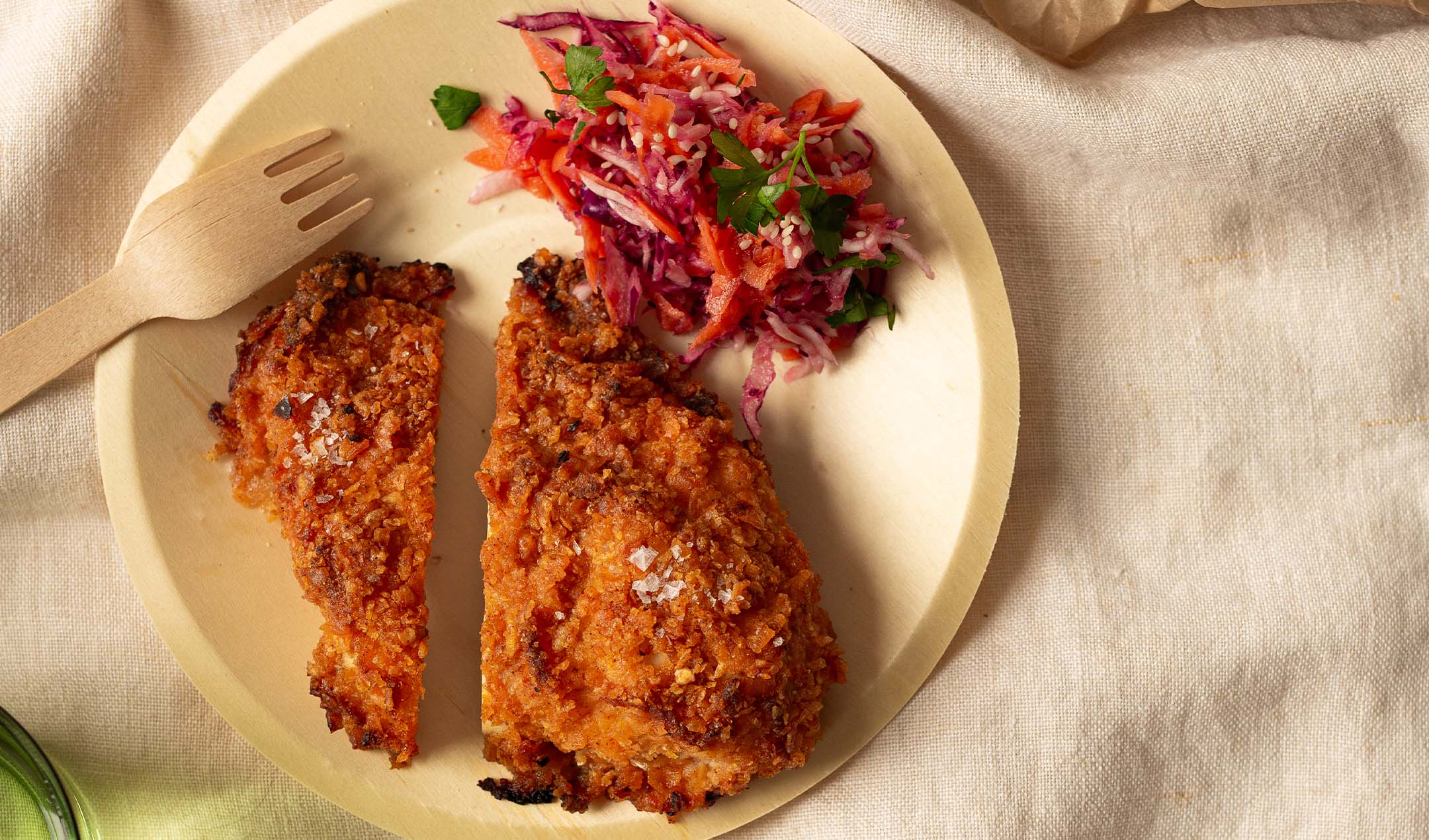 Easy fried chicken and asian slaw