Tick the ingredients you need to add your shopping list.
For the biscuit base
For the caramel
For the topping
Line a 20cm square tin with non-stick parchment paper.
In a food processor, add the Oreos and blitz to a fine crumb. Add the melted butter and blitz again until it resembles wet sand.
Pour the Oreo mix into the prepared tin and press into an even layer. Leave to chill in the fridge.
In a large saucepan, add all of the caramel ingredients. Melt over a medium heat until the sugar has dissolved; stir continuously to keep it from burning.
Once the sugar has dissolved, increase the heat and bring to the boil. Boil for 5-7 minutes, stirring constantly, so that the mixture doesn't catch. The mix should be a dark golden colour and a fudgy consistency.
Pour the caramel onto the Oreo base and leave to set for one hour in the fridge.
Once the caramel has set, melt the chocolate in the microwave in 30-second bursts, stirring between each interval, until fully melted.
Pour the chocolate on top and sprinkle with chopped Oreos. Leave to set in the fridge for 15 minutes. Use a sharp knife to cut into squares and serve.
Nutrition Facts
Per serving: 437kcals, 27.7g fat (15.3g saturated), 46.2g carbs (34.1g sugars), 3.6g protein, 1.4g fibre, 0.284g sodium
Popular in Chocolate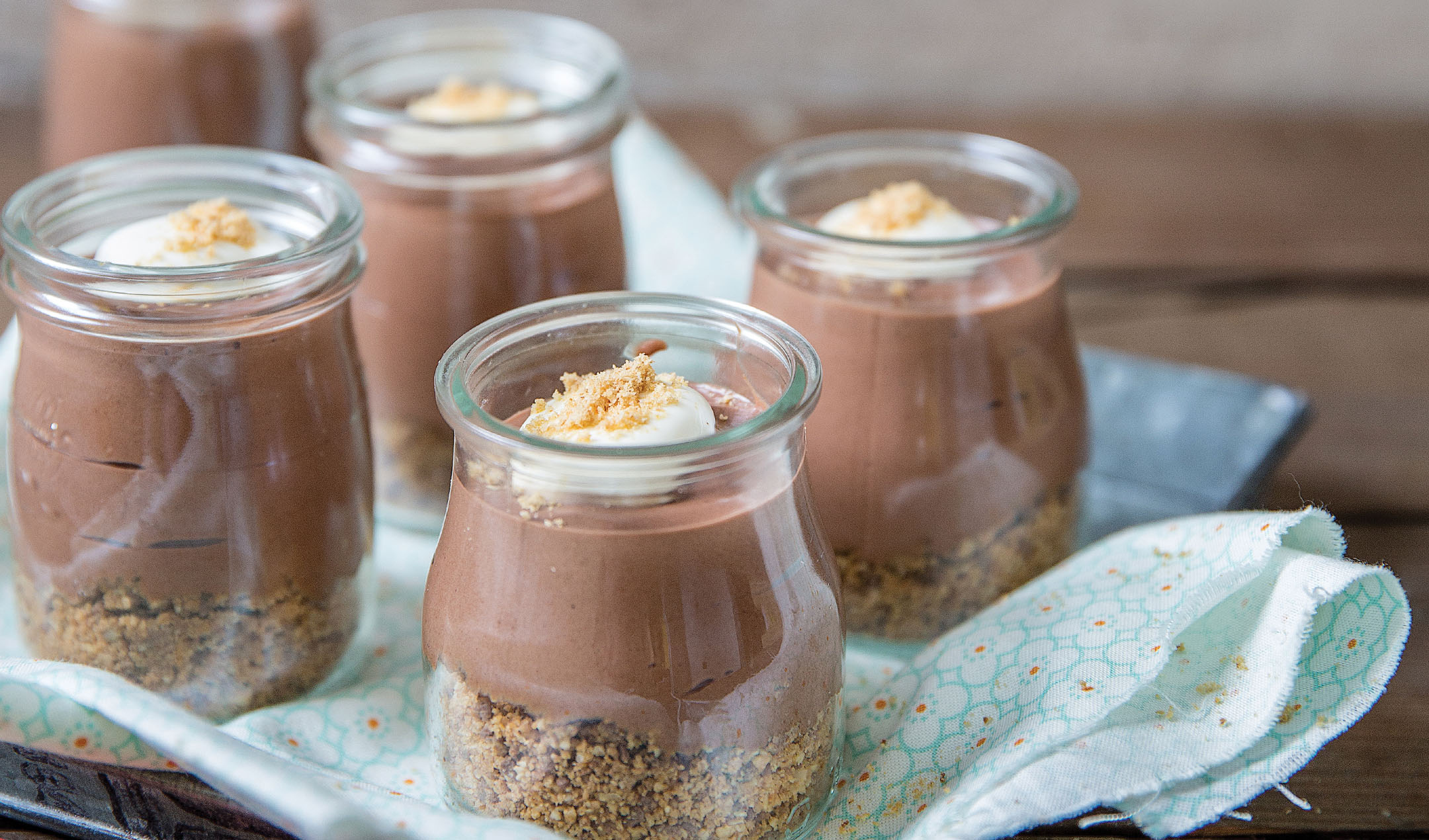 Chocolate hazelnut mousse pots