Tick the ingredients you need to add your shopping list.
---
Stir together the flaxseed and water, then refrigerate for 10 minutes.
Add to a large mixing bowl with the vanilla extract, orange zest, orange juice and milk.
Combine the flours, sugar and poppy seeds in a separate bowl. Gradually stir into the wet ingredients, folding until just combined.
Cover the bowl with cling film and refrigerate for 20 minutes.
Heat an 18cm non-stick frying pan over a medium-high heat and swirl around a bit of coconut oil until melted.
Add some of the batter, swirling it around so that it covers the bottom of the pan in a thin, even layer. Cook for 1-2 minutes until bubbles form in the centre, then flip it over and cook for another 1-2 minutes. Transfer to a plate and keep warm while you repeat with the rest of the batter.
Spread a thin layer of yoghurt onto half of each crepe, then fold them over to make triangles. Serve with orange slices and a drizzle of honey (if desired).
Note: "100g porridge oats, ground into a flour" can be used as an alternative to "100g oat flour", if you wish.
Popular in Low sugar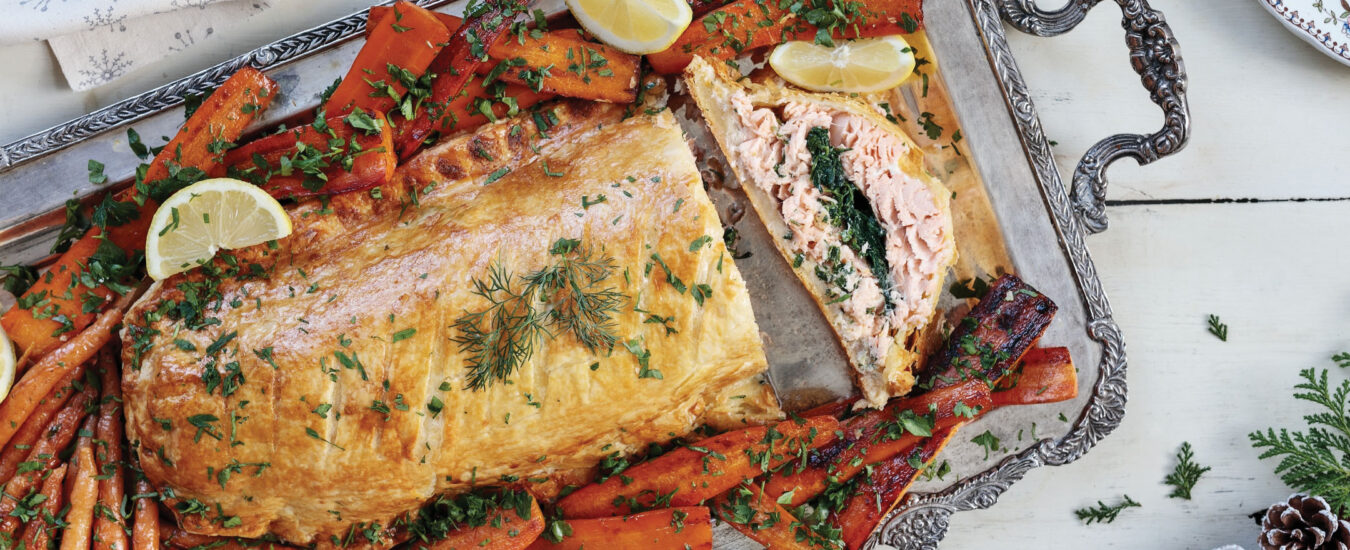 Salmon en croute