Tick the ingredients you need to add your shopping list.
Preheat the oven to 180 ̊C/160 ̊C fan/gas mark 4. Line a 19cm cake tin with non- stick parchment paper.

In a large mixing bowl, combine the flour, baking powder, ground almonds and polenta. Stir in the orange zest and sugar.

In a jug, lightly beat the eggs, oil and yoghurt together. Pour this into the flour mixture and stir until just combined.

Transfer the mixture to the prepared tin and bake for 45-50 minutes or until a skewer inserted into the centre comes out clean. Cover loosely with foil for the final 10 minutes if it starts to brown too quickly. 

Meanwhile, make the syrup. In a saucepan, combine the caster sugar, orange juice and 75ml of water. Place over a medium heat and cook for a few minutes until the sugar dissolves, stirring regularly. Increase the heat and bring to a boil for 3-4 minutes until the mixture is thickened and syrupy.

Place a piece of parchment paper under a wire rack. Remove the cake from the oven and leave to cool for five minutes in the tin, then turn it out onto the wire rack.

Use a skewer to poke holes all over the cake, then spoon the syrup over the cake and brush around the sides. Leave to set before slicing.
Nutrition Facts
Per serving: 360kcals, 14.5g fat (2.1g saturated), 53.7g carbs (30.3g sugars), 6.5g protein, 1.6g fibre, 0.03g sodium 
Popular in Cakes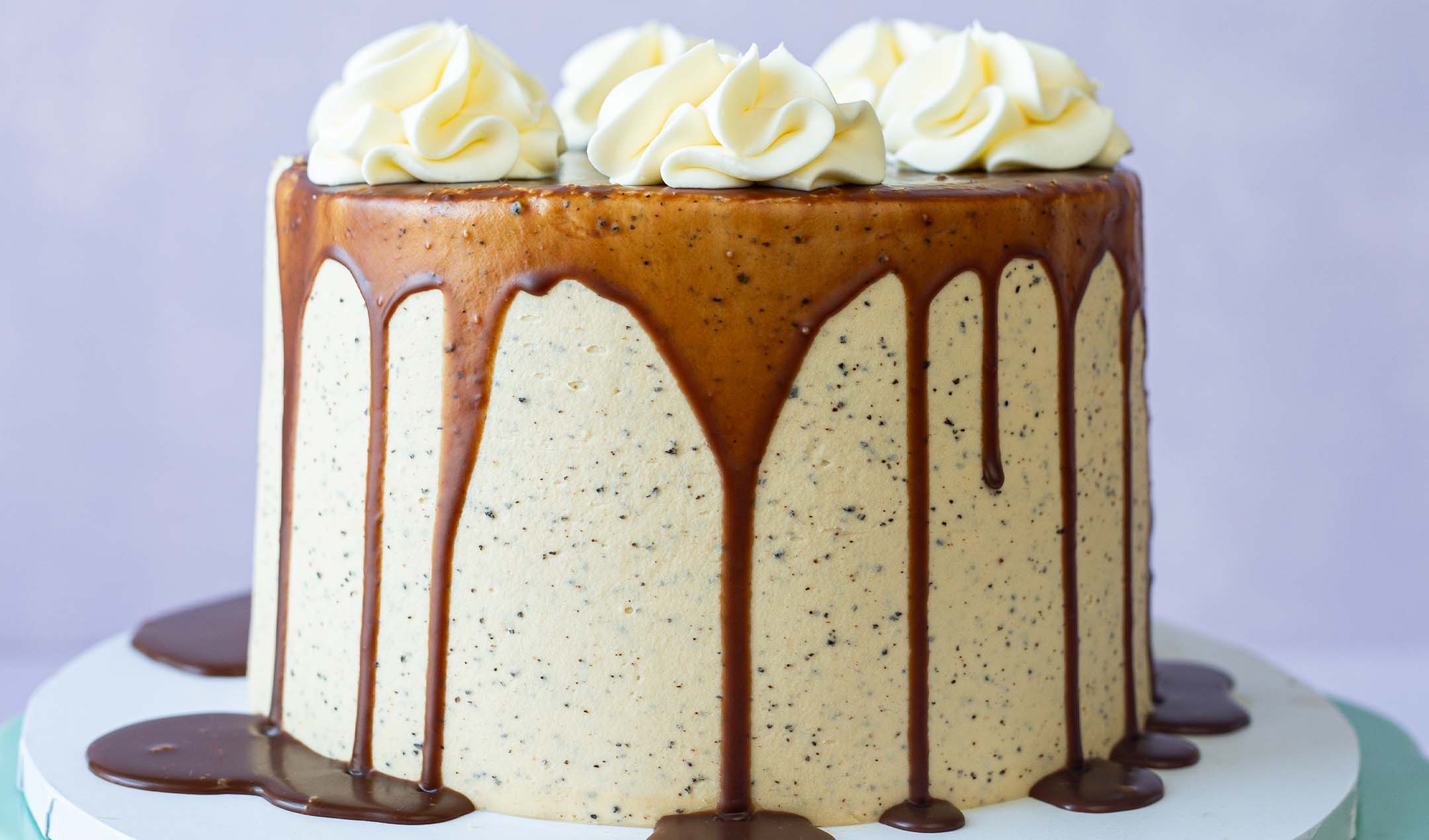 Chai tea cake