Tick the ingredients you need to add your shopping list.
---
Preheat the oven to 210˚C/190˚C/gas mark 8 and lightly grease a baking tray with butter.
Sift the flour, salt, cinnamon and baking powder into a large mixing bowl. Use your fingers to rub in the butter until the mixture resembles coarse breadcrumbs. Add the caster sugar and orange zest.
Pour the cream and milk into a jug. Add the beaten egg and mix to combine. Add half of the wet mixture into the dry mixture and combine with a fork. Keep adding the wet mixture bit by bit until it comes together into a dough. Set a little of the milk mixture aside.
Roll the ball of dough out onto a floured surface until it is about 2cm thick.
Cut out the scones using a 5cm round pastry cutter.
Place the scones onto the baking tray and brush with the reserved milk mixture. Sprinkle with some sugar and place in the oven for 15 minutes.
Cool the scones on a wire rack before serving.
Nutrition Facts
Per serving: 245kcals, 9.1g fat (5.4g saturated), 35.8g carbs, 6.6g sugars, 5.2g protein, 1.5g fibre, 0.082g sodium
Popular in Kids baking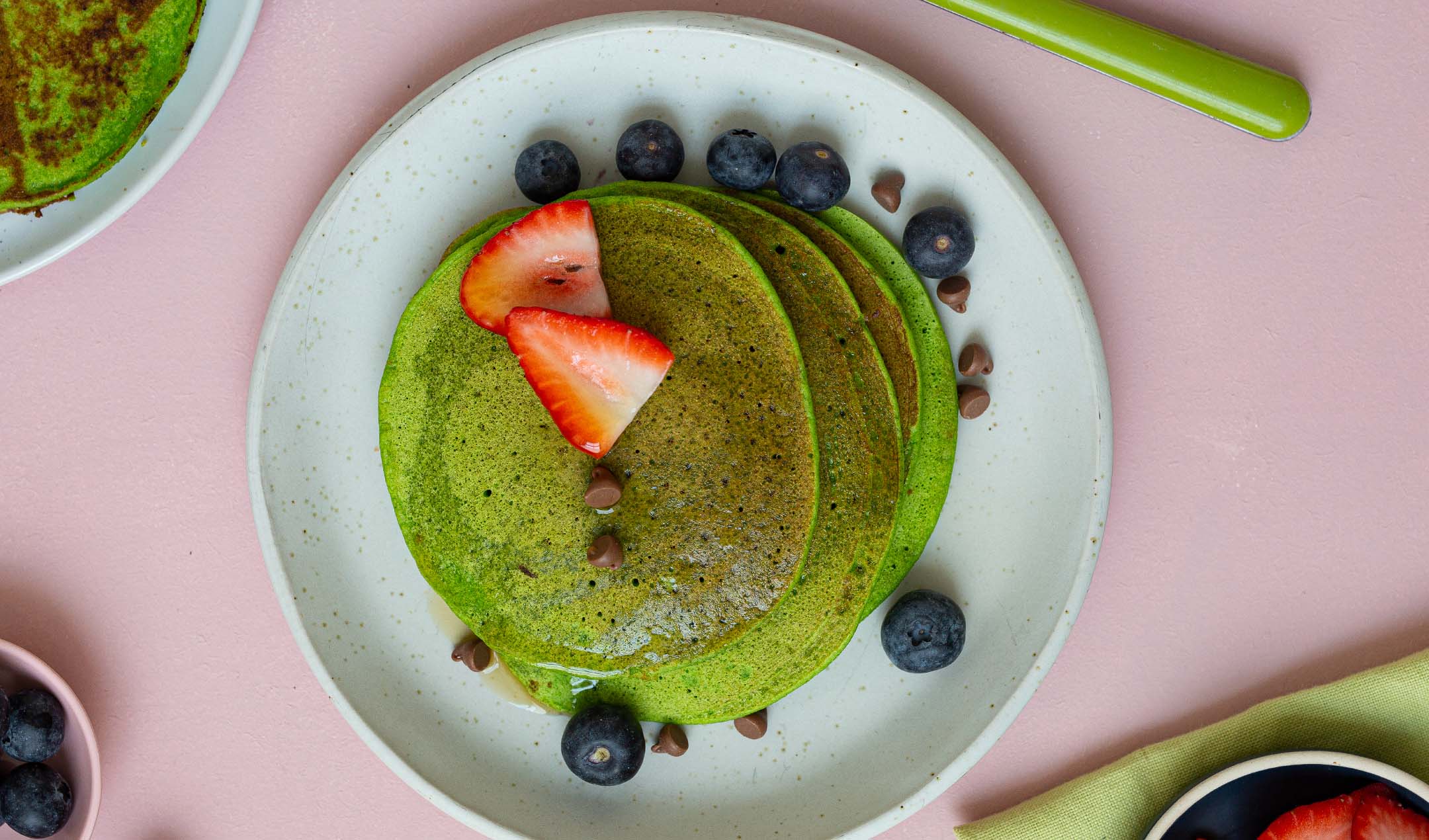 Green pancakes