Tick the ingredients you need to add your shopping list.
Heat half a tablespoon of oil in a large pan (that has a fitted lid) over a medium heat. When hot, add the chicken and sausage and cook for eight minutes until both are browned and cooked through. Remove from the pan and set aside.
Add the remaining oil to the pan. When hot, add the onion, celery, peppers, and a pinch of salt and cook for five minutes, stirring occasionally, until the onions and celery are softening. Add the garlic and cook for another two minutes.
Add the rice and spices to the pan and stir, cooking for 1-2 minutes. Add the tomatoes and stock to the pan, stir well and bring to a simmer, lower the heat, cover, and simmer for 15–20 minutes until the rice is nearly cooked, stirring every five minutes so the rice doesn't stick.
Add the prawns to the pan, mix into the rice and cook for another five minutes until cooked and pink in colour. Add the sausage and chicken back into the pan, mix through and cook for a further two minutes. Season to taste and serve.
Nutrition Facts
Per serving: 508kcals, 17.6g fat (4.5g saturated), 47.1g carbs, 3.1g sugars, 38g protein, 2.4g fibre, 0.833g sodium
Popular in Gluten-free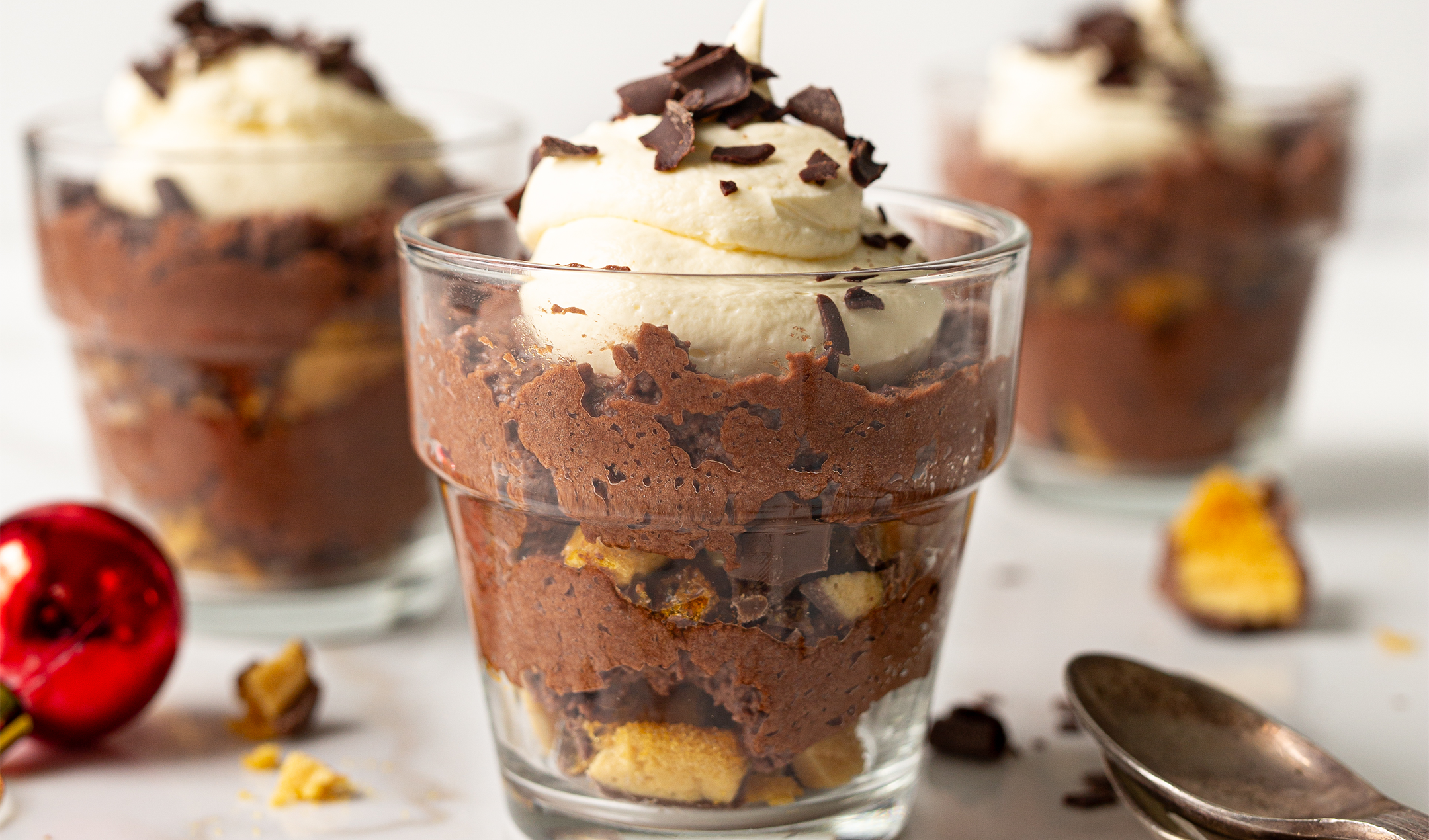 Gluten-free chocolate and honeycomb mousse by EUROSPAR