Tick the ingredients you need to add your shopping list.
---
Place the chicken fillets between two sheets of cling film and pound with a rolling pin until flat. Season with salt and pepper.
Heat the olive oil in a large pan over a medium-high heat. Cook the chicken fillets for about two minutes on each side until golden brown. Transfer to a plate.
Reduce the heat to medium and add the cauliflower, carrot, onions, ginger, cumin, cinnamon, paprika and allspice to the pan. Cook for 3-4 minutes, stirring frequently, until the veggies just begin to soften and the spices are fragrant.
Stir in the orange juice, tinned tomatoes and raisins. Turn the heat up to high and bring to a boil. Cook for two minutes, then reduce the heat to medium and simmer for five minutes, stirring frequently, until the sauce begins to reduce and thicken. Season to taste.
Return the chicken to the pan, nestling it into the veggies and spooning some sauce over the top. Cover the pan and turn the heat to medium-low. Cook for 10 minutes until the chicken is cooked throughout.
Stir in the coriander, then divide the chicken between serving plates. Top each with chopped pistachios and serve with roast potatoes or rice.
Nutrition Facts
Per serving: 468kcals, 16.4g fat (3.6g saturated), 37.9g carbs, 21.8g sugars, 44.6g protein, 7g fibre, 0.23g sodium
Popular in Chicken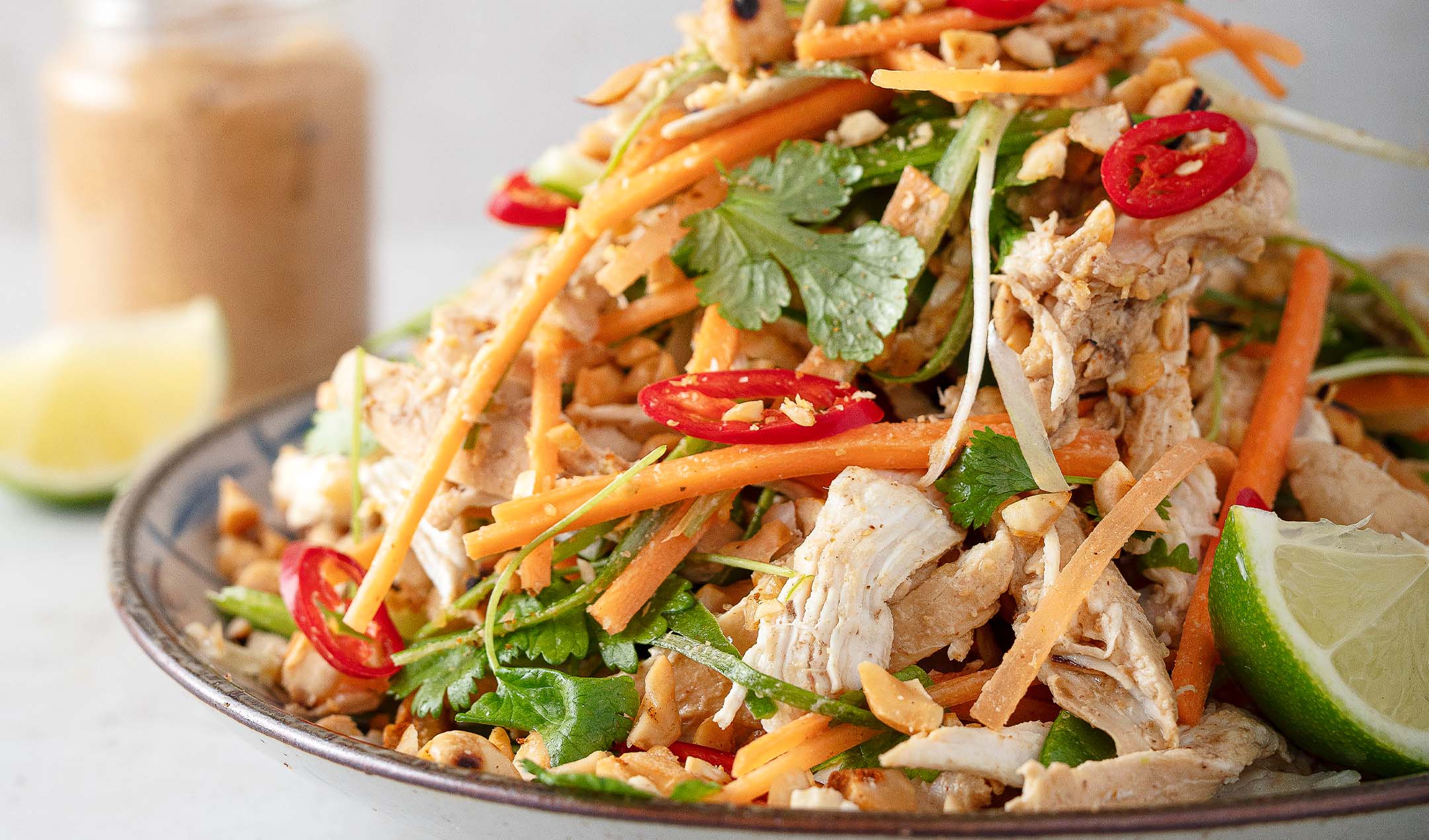 Peanut chicken salad