Tick the ingredients you need to add your shopping list.
For the filling:
For the topping:
To serve:
Preheat the oven to 180˚C/160˚C fan/gas mark 4. Grease a 23cm tart tin with tall sides.

In a bowl, toss the fruit with the juice and sugar. Stir together the cornflour and salt, then toss through the fruit and set aside.
In a separate bowl, stir together the flour, baking powder, salt and two tablespoons of the sugar. Add the zest and butter, then use your fingers to rub this into the flour mixture until it resembles coarse crumbs.
In a jug, stir together the milk and orange juice. Pour this into the crumble mixture and stir until everything is just combined into a dough
Turn the dough onto a floured surface and knead until it comes together. Form the dough into a ball and roll into a 23cm circle.
Pour the fruit into the prepared tart tin. Carefully place the dough over the top and sprinkle with the remaining half tablespoon of sugar.
Bake for 45 minutes or until the topping is golden brown and the filling is bubbling around the edges. Allow to cool for 15 minutes, then serve with vanilla ice cream.
Nutrition Facts
Per Serving
366kcals, 6.9g fat (3.8g saturated), 73.6g carbs, 37.5g sugars, 5.8g protein, 4g fibre, 0.197g sodium
Popular in Kids baking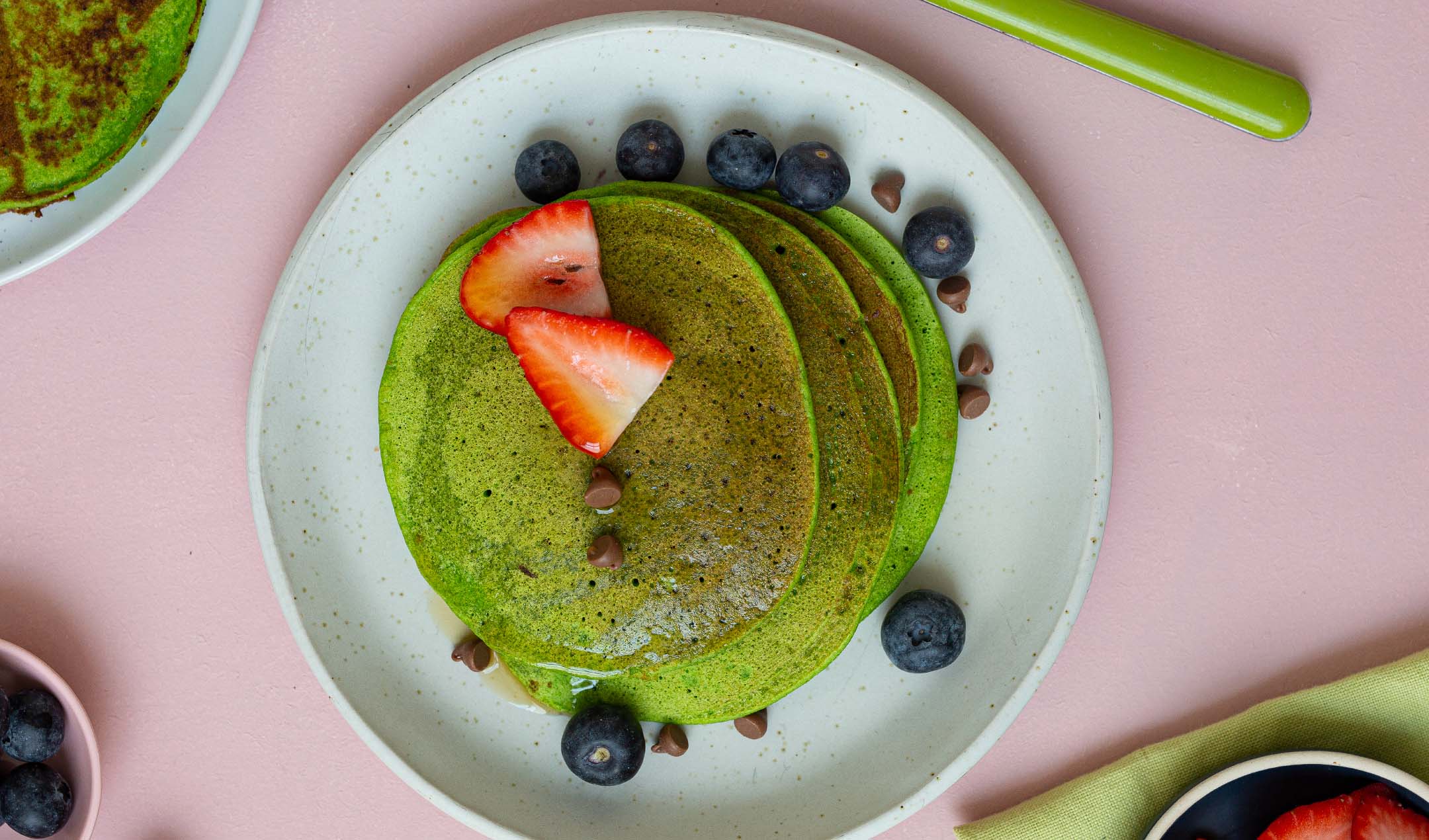 Green pancakes