Tick the ingredients you need to add your shopping list.
For the sauce:
For the enchiladas:
To serve:
For the sauce, melt the butter in a small pan over a medium-high heat. Add the flour and cook for 1-2 minutes, stirring constantly. Stir in the chilli powder, tomato purée, garlic powder, salt, cumin and oregano.
Gradually add the hot stock, whisking constantly to remove lumps. Reduce the heat and simmer for 10-15 minutes until slightly thickened, stirring often.
Preheat the oven to 180˚C/160˚C fan/gas mark 4. Lightly grease a 23 x 33cm baking dish with oil or butter.
Heat the oil in a large pan over a medium heat. Add the onion, garlic and chilli and cook for 4-5 minutes, stirring occasionally.
Season the chicken with salt and pepper. Add to the pan and cook for 6-8 minutes, stirring occasionally, or until the chicken is cooked through.
Add the beans and stir until evenly combined. Fold in two-thirds of the cheese. "Just… fold it in." Remove the pan from the heat and set aside.
To assemble the enchiladas, place the tortillas, chicken mixture, sauce and remaining cheese within arms reach.
Lay out a tortilla and spread with two tablespoons of sauce. Add around one-sixth of the chicken mixture in a line down the centre of the tortilla, then roll up the tortilla and place seam side-down in the prepared baking dish. Repeat with the remaining tortillas.
Spread any remaining sauce evenly over the top of the enchiladas and scatter with the remaining "broken cheese".
Bake for 20 minutes, until the enchiladas are piping hot throughout and the ends of the tortillas are slightly crispy. Serve the enchiladas topped with your choice of toppings.
Fans of Schitt's Creek will have vivid memories of the scene in which David Rose attempts to make enchiladas with his mother. From the ridiculous argument they have over how one should "fold in the cheese" — and Moira's reluctance to admit ignorance — to David's perfectly exasperated facial expressions and his description of grated cheese as "broken," every second is pure gold. If you'll be tuning into the last-ever episode of Schitt's Creek next week — and you're as sad as us to say goodbye to the Roses — why not make an occasion of it with these Moira-inspired enchiladas?
---
Nutrition Facts
Per enchilada (per serving): 668kcals, 30.4g fat (14.4g saturated), 53.5g carbs (3g sugars), 50.1g protein, 11.6g fibre, 0.919g sodium
Popular in Chicken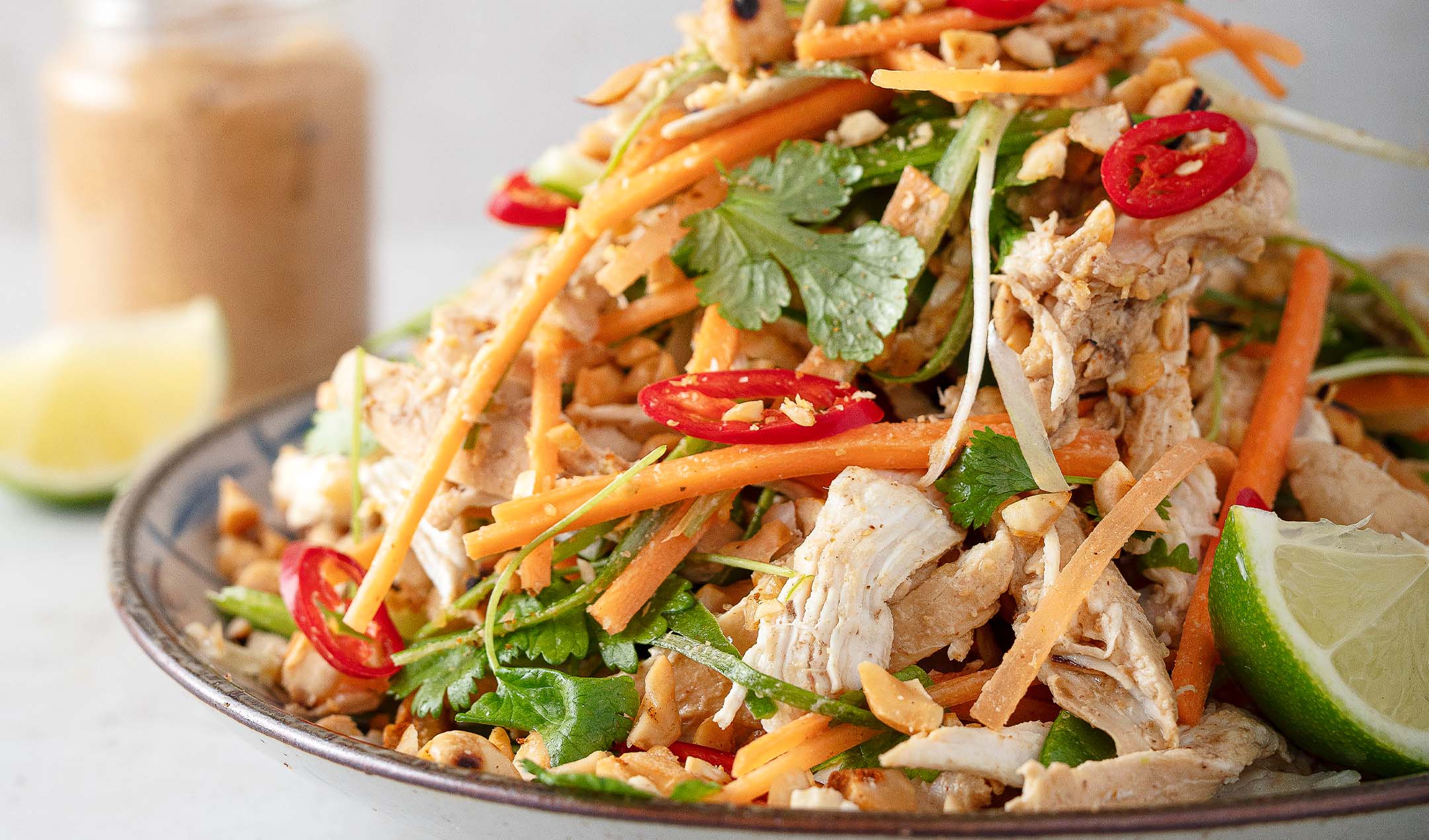 Peanut chicken salad