Tick the ingredients you need to add your shopping list.
Preheat the oven to 220°C/200°C fan/ gas mark 7. Line two baking trays with baking paper.
Add the flour, baking powder and sugar to a large bowl. Add the butter and rub in with your fingertips until the mixture resembles fine breadcrumbs. Stir in the orange zest if using.
Crack the eggs into a measuring jug, then add enough milk to make the total liquid 300ml/10fl oz. Stir the egg and milk into the flour – you may not need it all – and mix to a soft, sticky dough.
Turn out onto a lightly floured work surface and roll evenly to a 2cm thickness.
Cut into as many rounds as possible with a fluted 2.5cm cutter and place on the prepared baking trays. Brush the tops of the scones with a little extra milk, or any egg and milk left in the jug.
Bake for 8-9 minutes, or until the scones are well risen and a pale, golden- brown colour. Lift onto a wire rack to cool.
To serve, cut the scones in two and serve with lemon curd, jam and a good dollop of cream.
Test kitchen tip: These can be made standard sized with a larger cutter, just increase the bake time to 12-14 minutes. Also, you can add any fruit, nuts, or even chocolate chips to this recipe for even more flavour!
Nutrition Facts
Per serving: 133 kcals, 4.7g fat (2.7g saturated), 19.7g carbs (2.6g sugars), 2.9g protein, 0.6g fibre, 0.035g sodium
Popular in Kids baking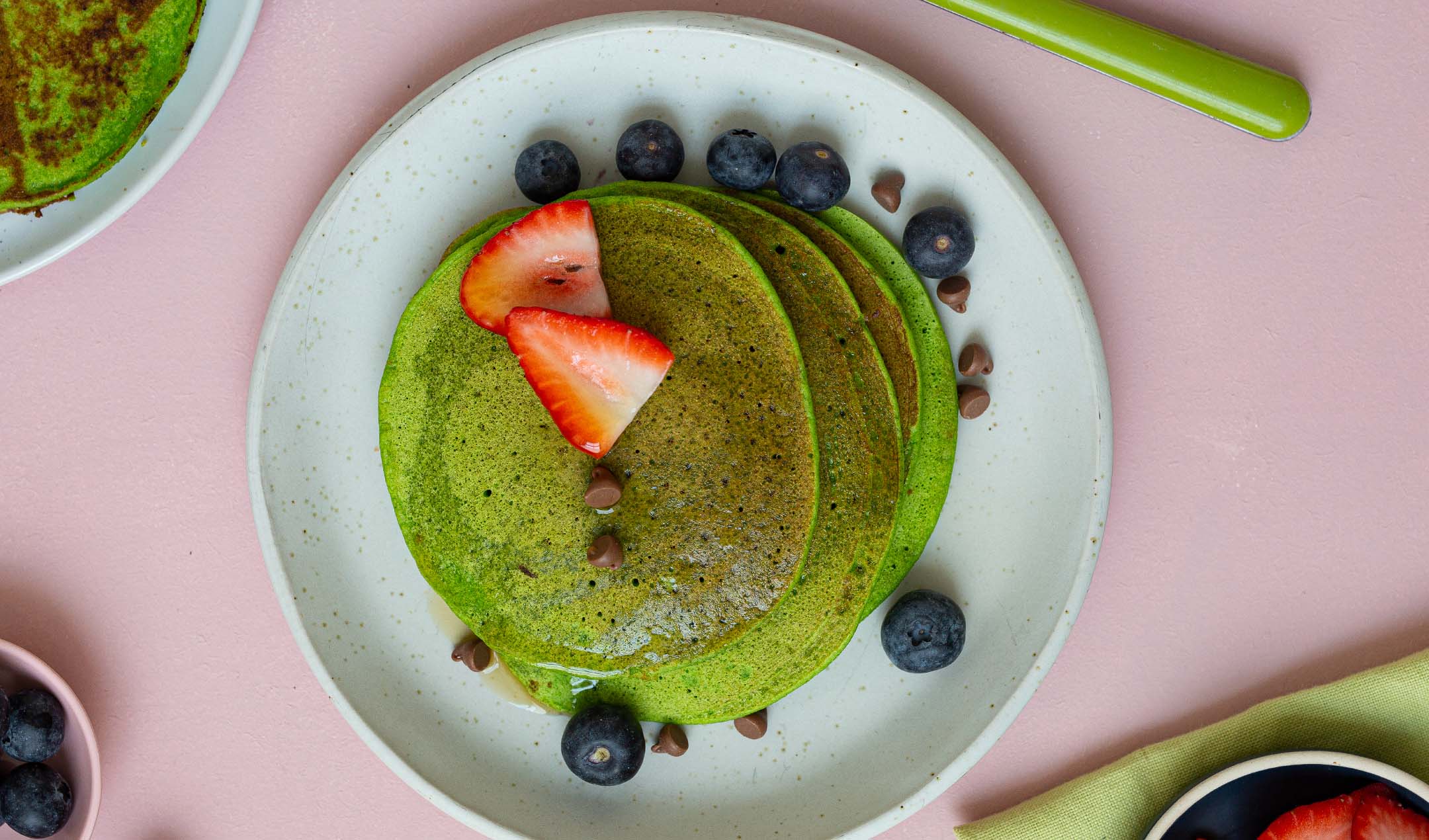 Green pancakes