Tick the ingredients you need to add your shopping list.
For the sponge:
For the buttercream:
To decorate:
Preheat the oven to 190 ̊C/170 ̊C fan/gas mark 5. Line a deep 24cm square baking tin with non-stick parchment paper.
In a large bowl, beat together the butter and sugar until light and fluffy. Add the eggs one at a time, beating after each addition.
In a separate bowl, mix together the flour and cocoa powder and set aside.
In a jug, mix the buttermilk, vanilla and red food colouring.
Alternate adding the flour and buttermilk mixture into the egg mixture, adding one- third of each at a time and beating after each addition.
In a bowl, stir together the bicarbonate of soda and vinegar. Immediately stir into the cake mixture.
Pour the mixture into the prepared tin and bake for 30-35 minutes or until a skewer inserted in the centre comes out clean. Allow to cool completely.
For the buttercream, beat together the butter, icing sugar and vanilla until smooth.
Once the sponge has cooled, use a 6cm round cutter to cut out 12 circles of sponge.
Spoon the buttercream into a piping bag with a small star-shaped nozzle.
To assemble the cakes, first place one sponge disc on your work surface and pipe on a layer of buttercream. Place a second sponge disc on top and add another layer of buttercream. Add a final sponge disc. Finish by piping a swirl of buttercream in the centre of the sponge, then decorate with sprinkles.
Nutrition Facts
Per serving: 1,137kcals, 45g fat (27.6g saturated), 179.6g carbs (139g sugars), 10.4g protein, 2.1g fibre, 0.696g sodium
Popular in Cakes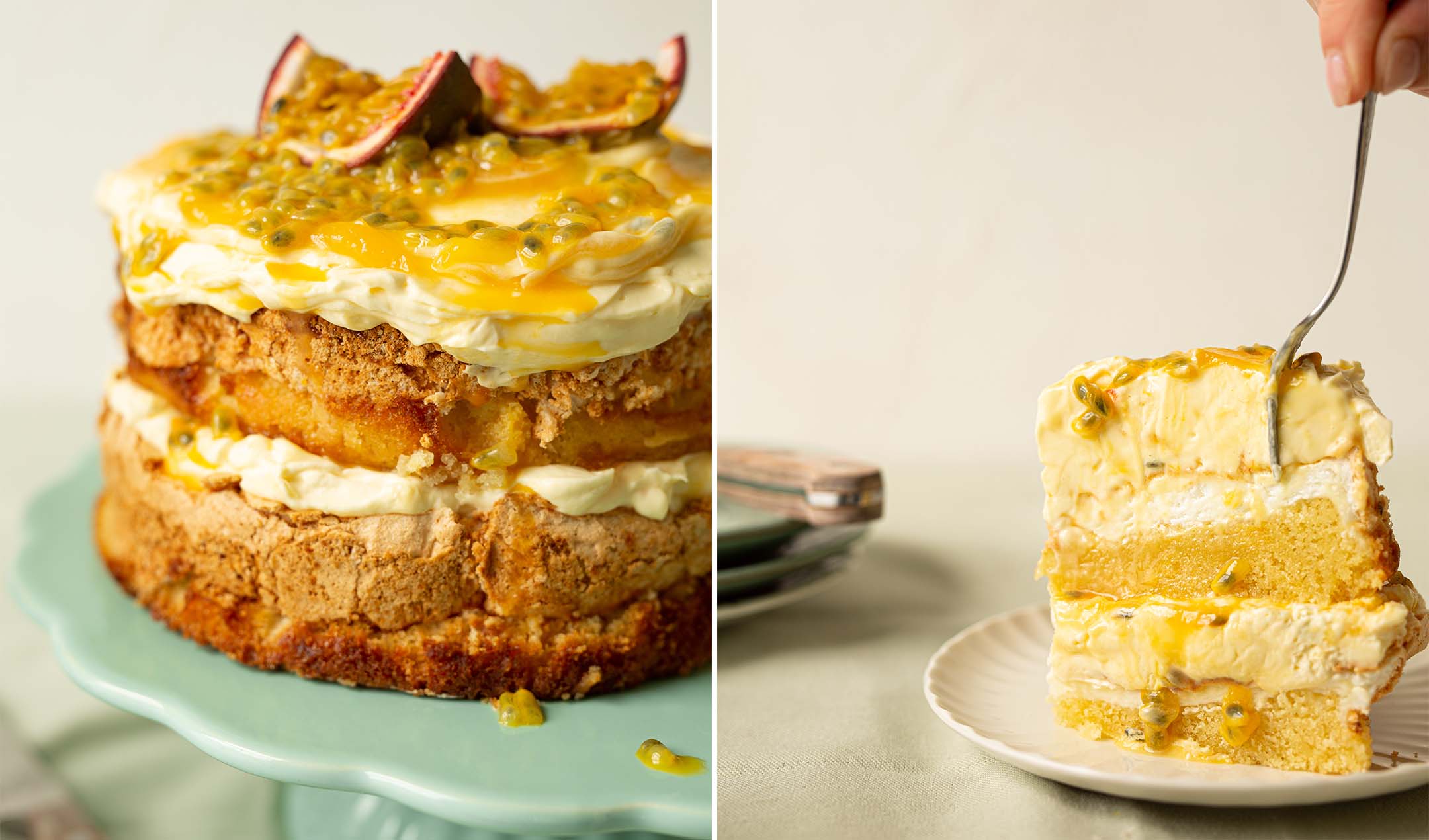 Passionfruit meringue gateaux