Tick the ingredients you need to add your shopping list.
For the pancakes:
For the layers:
Sift the flour, baking powder, salt and caster sugar into a mixing bowl.
Whisk together the milk, beaten egg and melted butter. Stir into the flour mixture. Leave to sit for a few minutes until slightly thickened.
Melt some butter in a frying pan over a medium-high heat. Cook ladles of the batter in the pan, flipping when bubbles form in the centre of the pancake, make enough mini pancakes (about 10cm each in diameter) to be able to create numerous stacks.
To form the stack, spread a generous amount of caramel sauce on each layer and sprinkle with chocolate chips and crushed shortbread before adding the next layer of pancake.
Stop when your stack is the desired height - we usually recommend no more than 4 mini pancakes for each stack.
For extra indulgence, melt some of the chocolate chips and drizzle on top.
Popular in Chocolate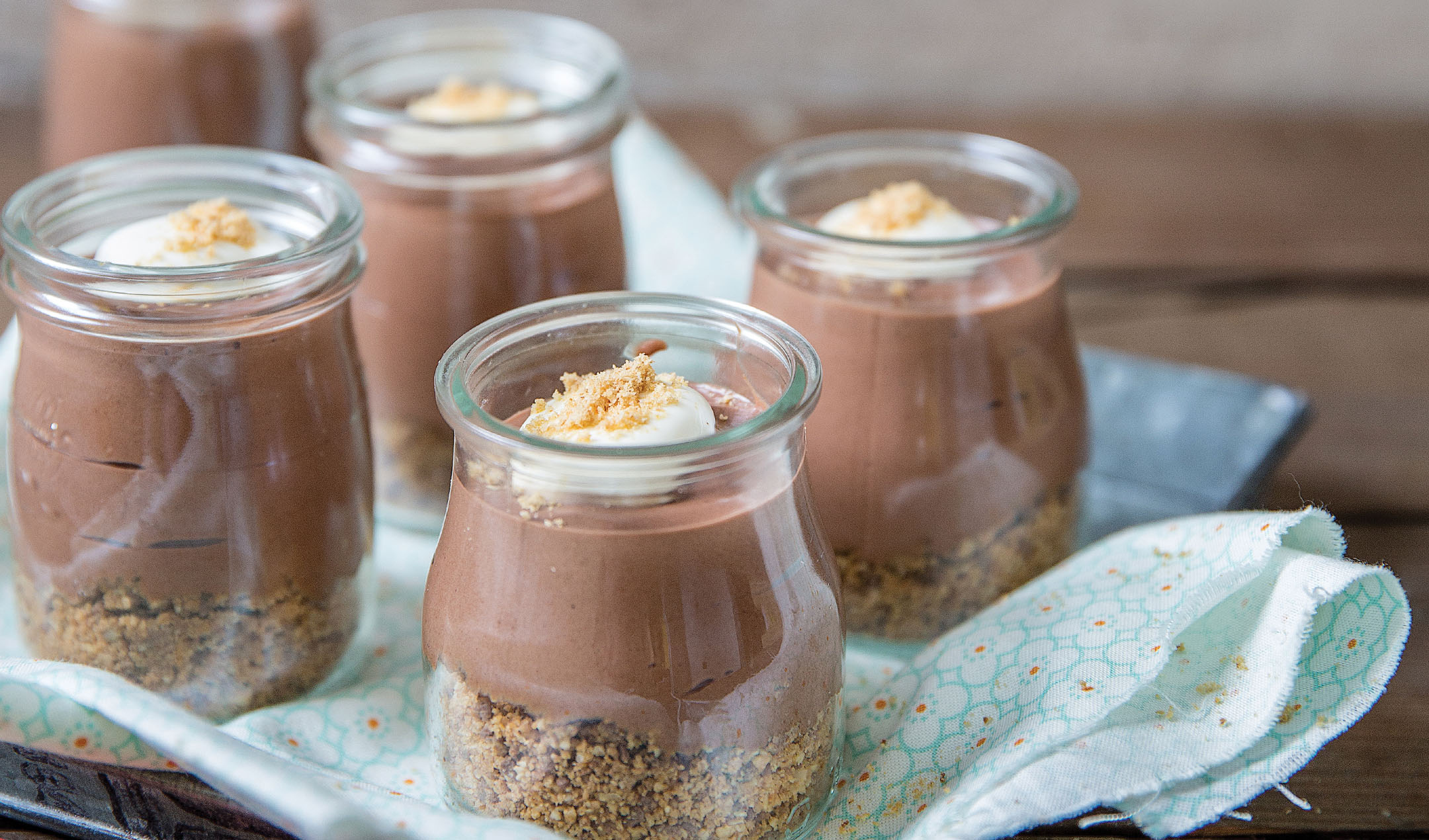 Chocolate hazelnut mousse pots