Tick the ingredients you need to add your shopping list.
Pour the double cream into a large bowl and beat until medium peaks form.
Fold in the condensed milk and vanilla until fully combined, then divide the mixture between four bowls.
Add a few drops of a different food colouring to each bowl, using varying amounts to achieve the desired colour, and stir until combined.
Layer dollops of the coloured cream into a 23 x 13cm loaf tin, using all of the mixture
Run a knife through the mixture 3-4 times to swirl the colours together and then smooth the top.
Freeze for five hours, or until firm.
Nutrition Facts
Per serving: 337 kcals, 25.2g fat (15.8g saturated), 24.9g carbs (23.3g sugars), 4.5g protein, 0g fibre, 0.078g sodium
Popular in Gluten-free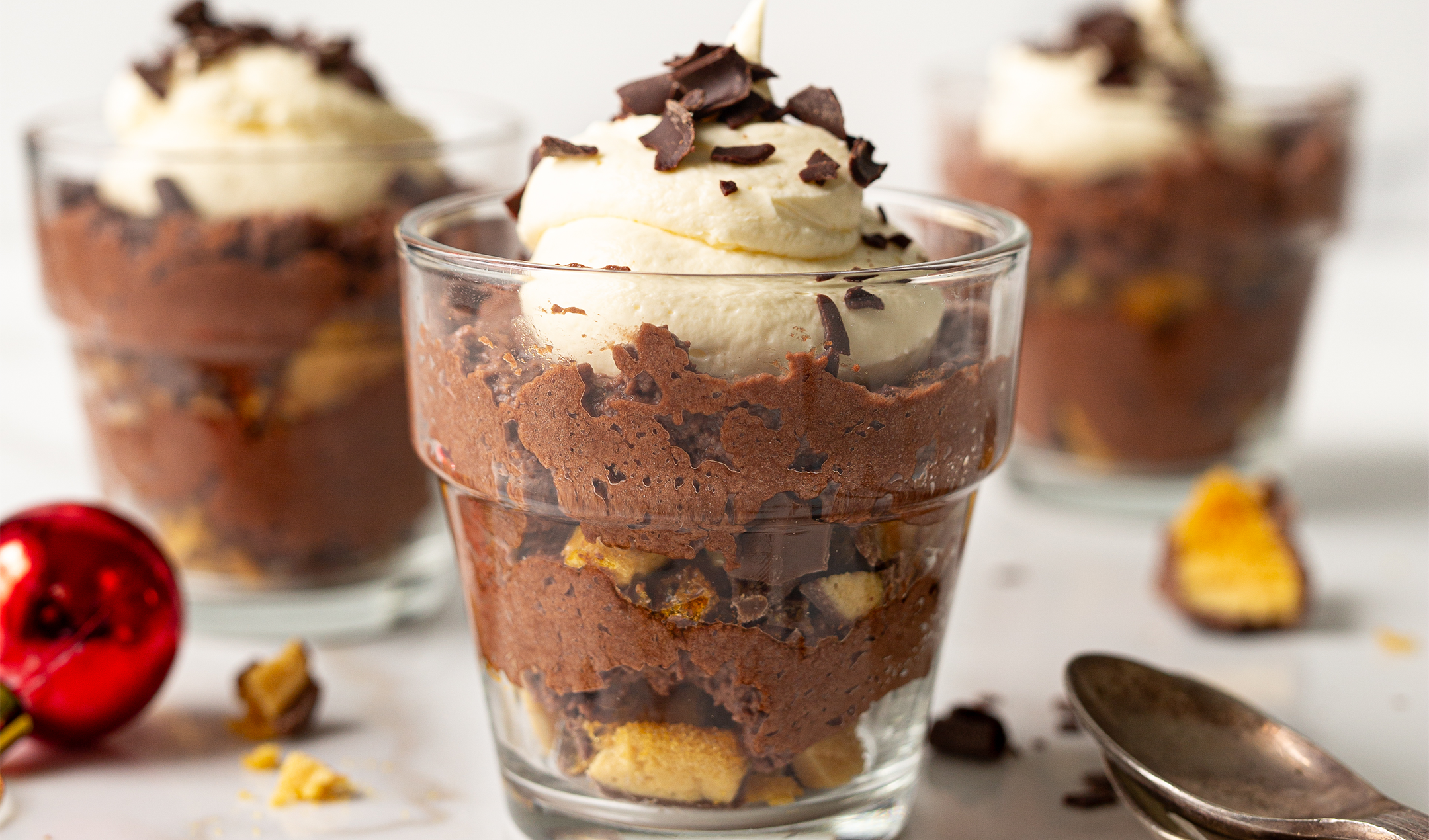 Gluten-free chocolate and honeycomb mousse by EUROSPAR