Tick the ingredients you need to add your shopping list.
For the caramel sauce:
To serve:
Preheat the oven to 160°C/140°C fan/gas mark 3, or heat a barbecue to a medium-high heat. Slice the bananas lengthwise through the skins and arrange cut-side up on a baking tray.
Drizzle the maple syrup over the bananas and sprinkle with cinnamon.
Bake or barbecue for 10-12 minutes until the skins are black and the bananas are soft.
Meanwhile, prepare the caramel sauce. Whisk the tahini paste and maple syrup in a bowl.
Slowly whisk in the almond milk (or water) until smooth. Add a pinch of sea salt to taste.
Remove the baked bananas from the oven or barbecue. Drizzle over the caramel sauce and top with a sprinkle of pomegranate seeds and fresh mint.
Note:
Honey can be used as an alternative to maple syrup, if you wish.
Any nut butter of your choice can be used as an alternative to light tahini paste, if you wish.
Water can be used as an alternative to unsweetened almond milk, if you wish.
Nutrition Facts
Per Serving 189kcals, 4.4g fat (0.7g saturated), 38.9g carbs, 24.2g sugars, 2.6g protein, 3.9g fibre, 0.088g sodium
---
Recipe courtesy of Aoife Howard
Popular in Gluten-free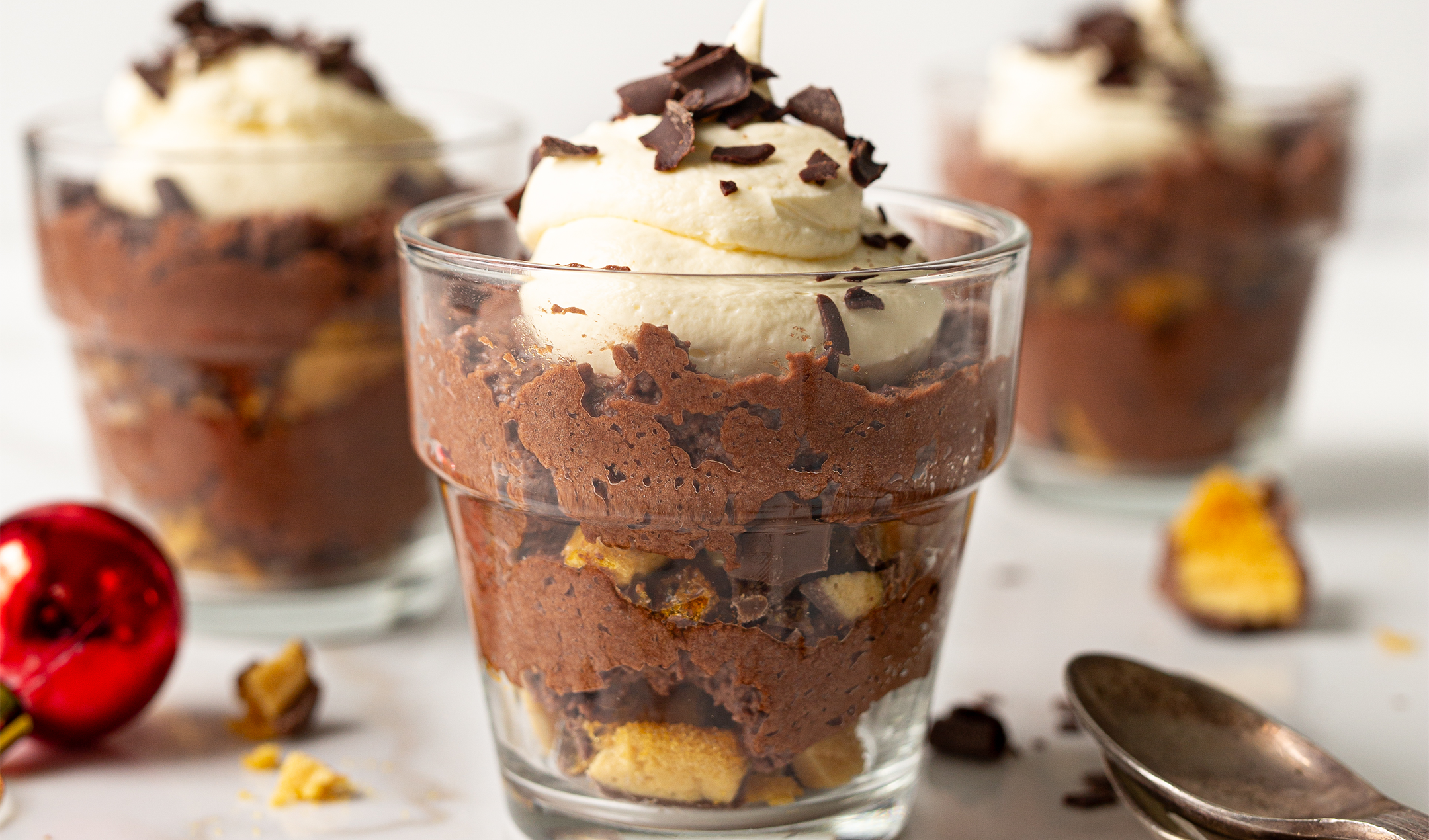 Gluten-free chocolate and honeycomb mousse by EUROSPAR