Tick the ingredients you need to add your shopping list.
For the pâte sucrée:
For the filling:
To finish:
First make the pâte sucrée (sweet pastry). Measure the flour and butter into a bowl. Rub in the butter with your fingertips until the mixture resembles fine breadcrumbs. Stir in the sugar, then add the egg yolks. Mix until the ingredients come together to form a firm dough. Roll out the pastry on a lightly floured work surface and use to line a 23cm (9in) loose-bottomed flan tin. Prick the pastry all over with a fork. Chill in the fridge for 30 minutes.

 

Preheat the oven to 200°C/Fan 180°C/Gas 6.

 

Line the flan tin with non-stick baking paper and baking beans. Bake blind in the preheated oven for 15 minutes, then remove the paper and beans and bake for another 5 minutes until golden and crisp.

 

Reduce the oven temperature to 160°C/Fan 140°C/Gas 2.

 

To make the filling, mix the eggs, sugar and cream together in a large bowl. Zest the lemons and add to the mixture. Squeeze the juice from the lemons and add 150ml (¼ pint) to the bowl.

Pour the mixture into the tin and carefully slide back into the oven. Bake for about 30–35 minutes until the filling is set, but with a slight wobble. Leave to cool.

Meanwhile, mix the lemon curd and passion fruit pulp together in a bowl. Serve alongside the tart, or drizzle over the top.

 
Extracted from Mary Berry's Baking Bible. This recipe was provided Penguin, Photography by Ant Duncan.
Popular in Pastry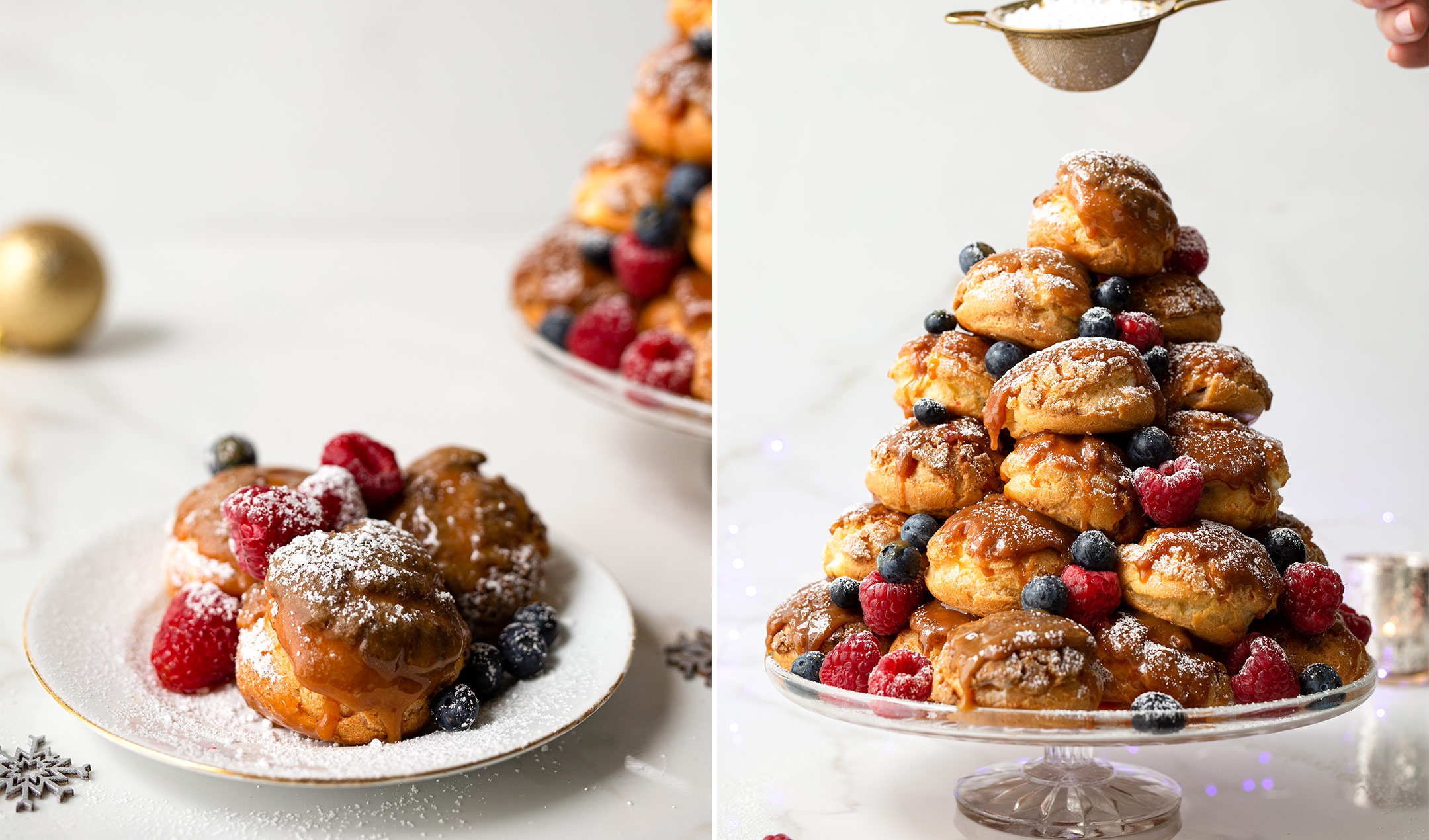 Croquembouche tower with berries