Tick the ingredients you need to add your shopping list.
---
In a large sealable bag set into a bowl, combine the salt, cumin, paprika, turmeric, garlic and ginger. Stir in three tablespoons of oil. Add the chicken thighs and drumsticks
Seal the bag, pushing all of the air out, and use your hands to work the marinade around the chicken. Place in the fridge for four hours
Heat the remaining oil in a large casserole dish or tagine over a medium-high heat. Working in batches to avoid crowding the pan, brown the chicken pieces on all sides, then transfer to a plate and set aside
Add the onions to the pot along with the saffron, if using. Season with salt and black pepper and cook for 12-15 minutes until soft, stirring occasionally
Return the chicken to the pot and add the lemon slices and stock. Bring to a boil, then turn the heat to medium-low. Cover with a lid and cook for 40-45 minutes or until the chicken is completely cooked throughout
Stir in the olives and heat through for 2-3 minutes. Scatter with parsley and serve with rice.
Nutrition Facts
Per Serving 350kcals, 20.2g fat (3.7g saturated), 13.1g carbs (3.7g sugars), 30.1g protein, 3.1g fibre, 0.791g sodium
Popular in Chicken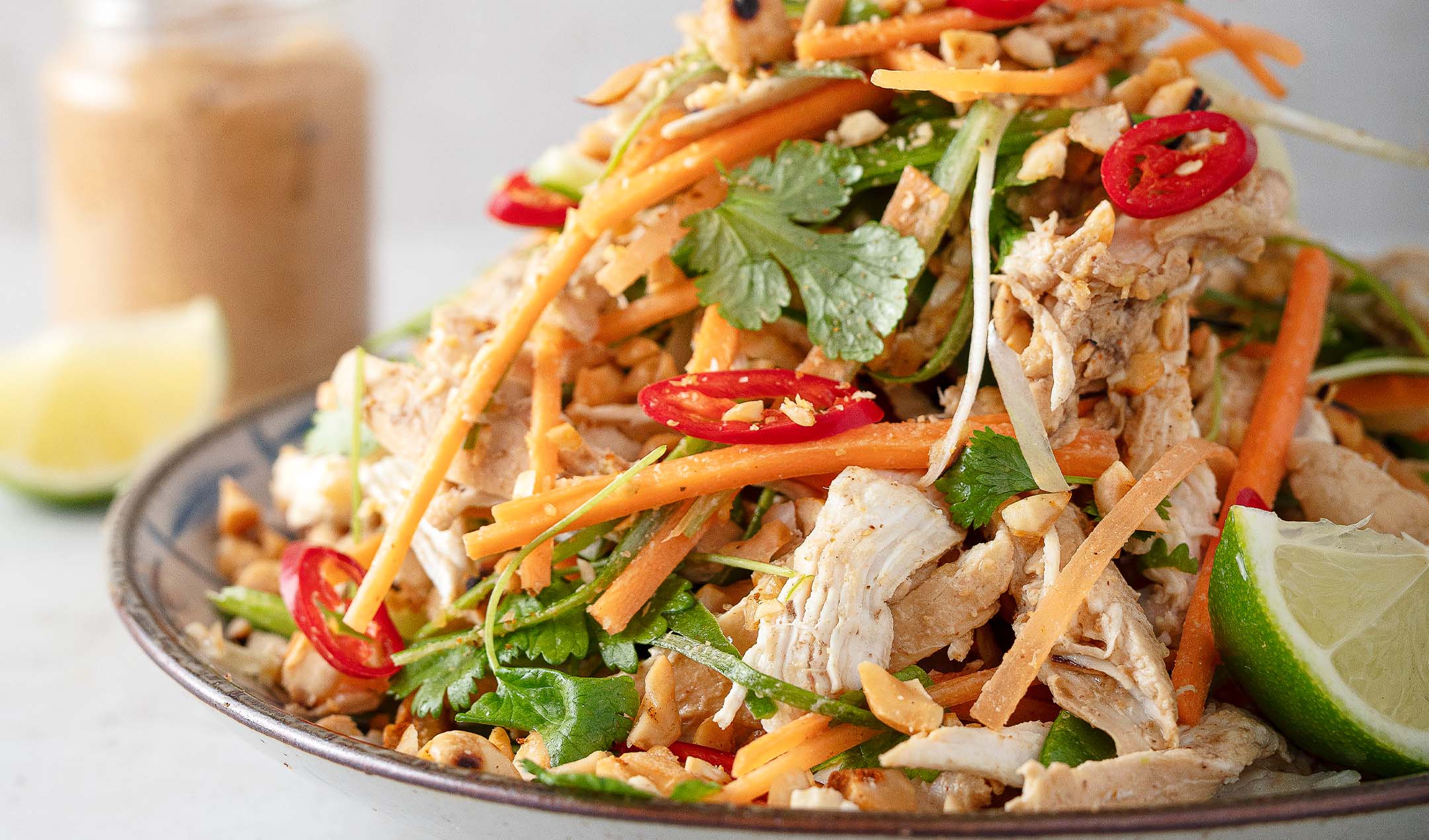 Peanut chicken salad