Tick the ingredients you need to add your shopping list.
Heat half a tablespoon of olive oil in a pan over a medium-high heat and cook the bacon lardons until crispy. Drain on a plate lined with kitchen paper and set aside.

Bring a large pot of salted water to a boil and cook the pasta according to the package instructions. Add the green beans to the boiling water for the final two minutes of cooking time.
Place the pasta and green beans in a colander and rinse under cold water until no longer warm. Drain well.
In a large bowl, combine the bacon, pasta and green beans with the thyme and half of the lemon zest. Toss to combine.
In a small bowl, whisk together the apple cider vinegar, shallots, garlic cloves, remaining lemon zest and some salt and black pepper. Add the remaining olive oil in a slow, steady stream, whisking constantly until blended.
Drizzle the dressing over the pasta mixture. Add the rocket and toss gently to coat. Top the pasta with some grated Parmesan and serve.
Nutrition Facts
Per Serving
444kcals, 25.2g fat (5.6g saturated), 38.9g carbs, 1.4g sugars, 17.5g protein, 2.5g fibre, 0.519g sodium
Popular in Pasta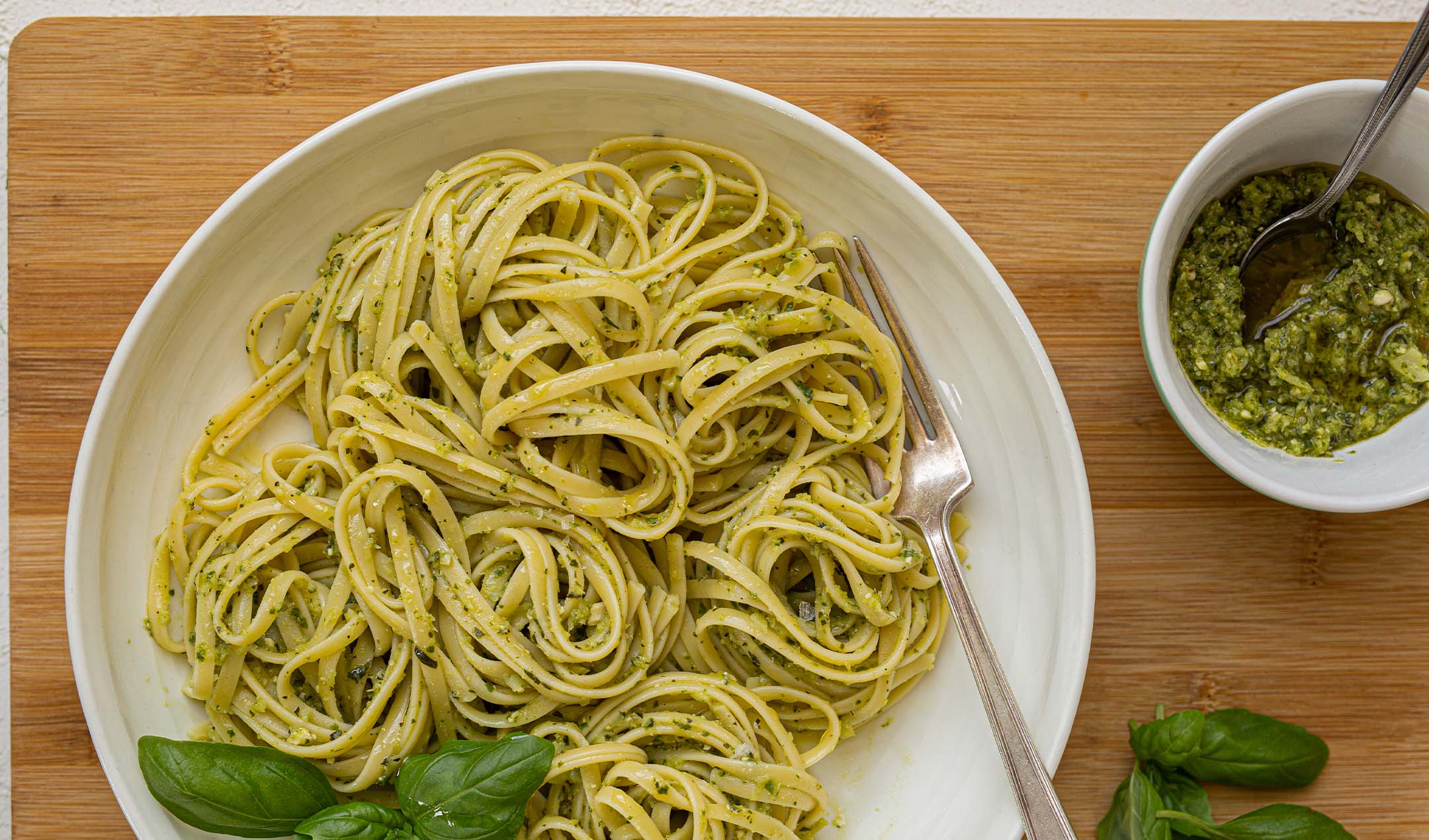 No-waste broccoli pesto pasta