Tick the ingredients you need to add your shopping list.
For the flatbreads:
For garlic naan topping:
In a small bowl, dissolve the yeast in 60ml of the warm water. Stir in the honey. Add four tablespoons of the flour and mix until almost smooth. Set aside for 30 minutes or until bubbly.
In a bowl, combine the remaining flour and warm water with the oil and salt. Add the yeast mixture and mix together into a ball of dough. Lightly flour the work surface and knead the dough for 6-8 minutes.
Lightly grease a bowl with oil. Transfer the dough to the bowl, turning over once to coat all over. Cover with a clean tea towel and place in a warm place for one hour or until doubled in size.
Preheat the oven to 220˚C/200˚C fan/gas mark 7.
Push your fist into the dough, stretching and pulling it to remove any air bubbles. Turn out onto a lightly floured surface. Divide and shape dough into six evenly-sized balls.
Lightly grease two large baking trays with oil. Place three balls on each, patting each ball into a circle about 12cm in diameter.
To make garlic naan, combine the ghee or oil with the garlic. Brush over the tops of the flatbreads and sprinkle with salt. Alternatively, brush the flatbreads with ghee or oil and add any other toppings you like.
Bake for 8-12 minutes or until golden brown. Serve warm.
Note: olive oil can be used as an alternative to ghee, if you wish.
Nutrition Facts
Per serving: 138kcals, 5g fat (0.7g saturated), 20.3g carbs (0.6g sugars), 3.1g protein, 1g fibre, 0.001g sodium
---
TOP TIP
These flatbreads are so versatile! Mis up the toppings and use them as naan, herby flatbreads, or mini pizzas.
---
TEST KITCHEN TIP
These flatbreads freeze well. Thaw at room temperature overnight, or microwave each flatbread on high for 15-20 seconds or until heated through.
Popular in Dairy-free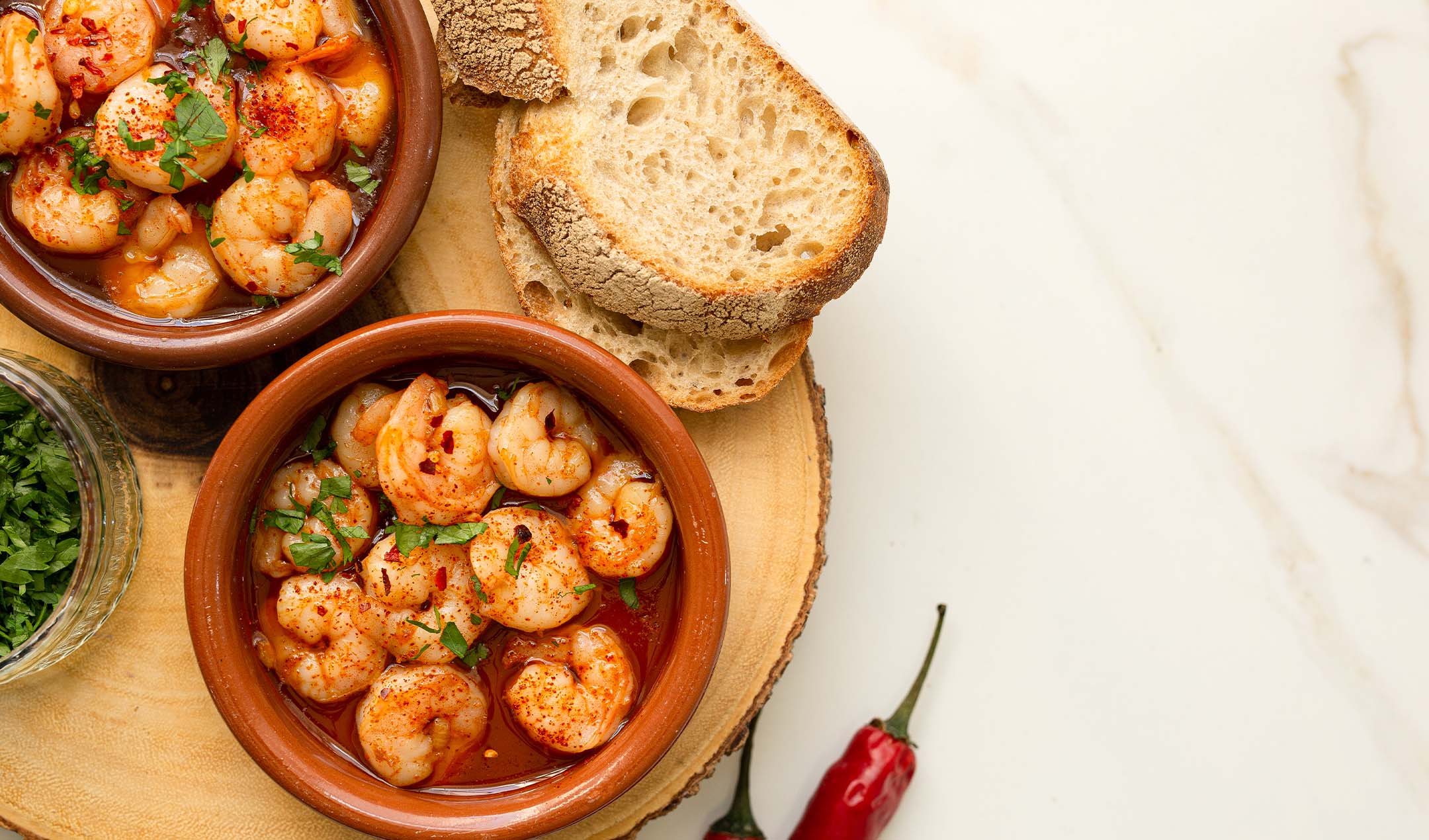 Gambas al ajillo