Tick the ingredients you need to add your shopping list.
In a bowl, combine the soy sauce, sesame oil, garlic and ginger. Add the chicken and set aside to marinate for 30 minutes.
Thread one chicken thigh onto two metal skewers, so that each skewer pierces one side of the thigh. Add a second thigh in the same manner. Repeat with the remaining thighs, using another six skewers. You should have four two-thigh portions in total.
In a bowl, mix together the ingredients for the glaze.
Cook the chicken for 6-8 minutes per side, then begin flipping and painting with the glaze every 2-3 minutes until completely cooked throughout (20-25 minutes in total).
Transfer to a serving plate and scatter with the spring onions. Serve with flatbreads, pittas or naan breads and some slaw.
Nutrition Facts
Per Serving: 442kcals, 18.1g fat (4.1g saturated), 22.4g carbs (18.1g sugars), 46.3g protein, 2.2g fibre, 1.034g sodium
---
Top Tip: For a quick slaw to accompany these skewers, shred some red cabbage and dress it with a little olive oil and a splash of rice wine vinegar (any other vinegar will work, too)
Popular in Chicken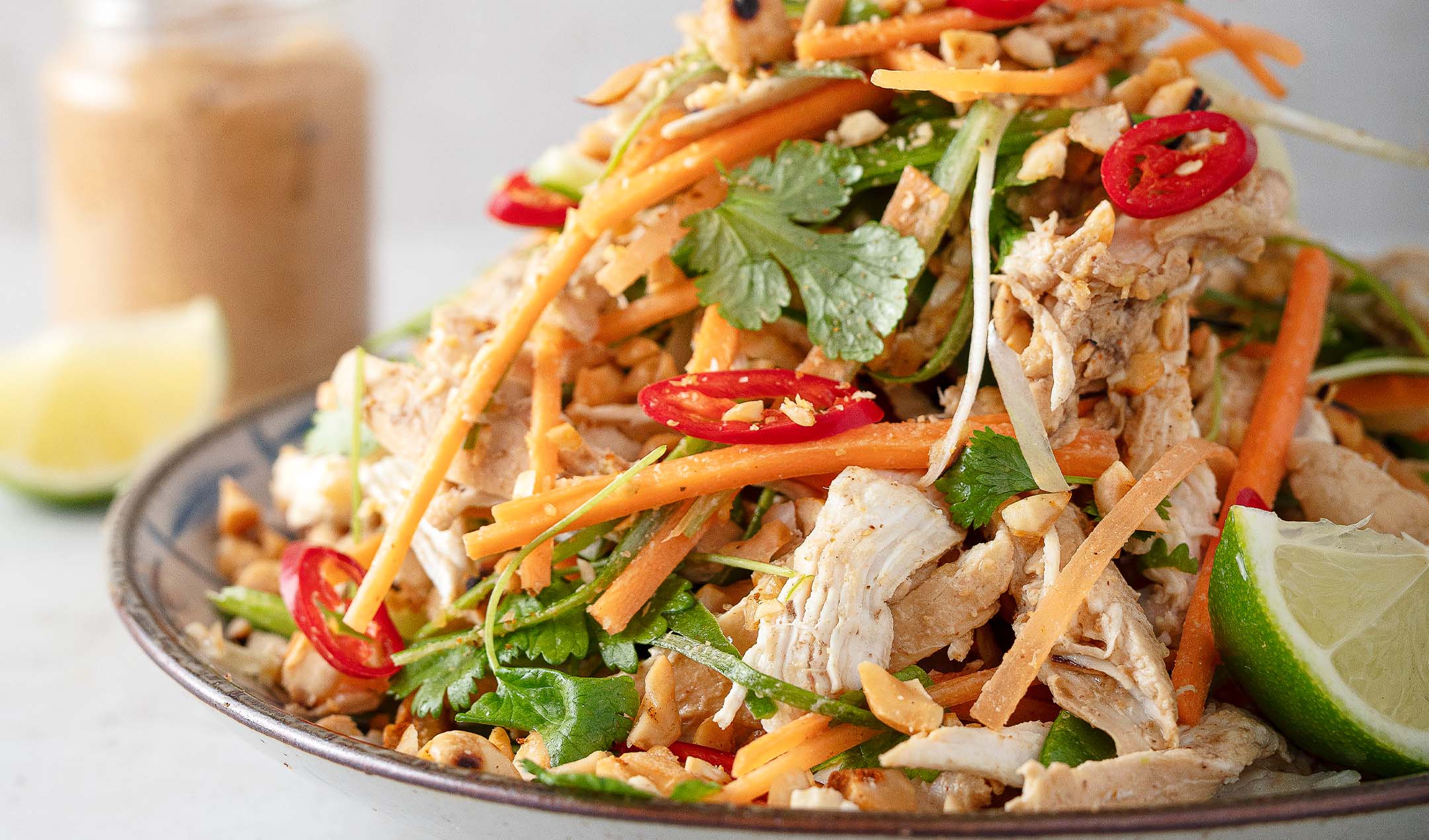 Peanut chicken salad