Tick the ingredients you need to add your shopping list.
Heat half of the sesame oil in a large pot over a medium-high heat and brown the beef for 1-2 minutes. Transfer to a plate.
Add the kimchi to the same pot and stir-fry for 5-6 minutes.
Add the remaining oil along with the onion, garlic, gochujang, gochugaru and soy sauce. Stir to combine and cook for one minute.
Return the beef to the pot and add the water. Bring to a boil, then reduce the heat to a simmer.
Cook for 20 minutes, then add the soft tofu in big chunks on top. Simmer for another 10 minutes.
Gently stir in half of the spring onions. Ladle into bowls and crack a raw egg into each portion of stew, if desired; the egg will cook gently in its residual heat. Scatter with the remaining spring onions and serve immediately with steamed rice.
Nutrition Facts
Per Serving: 346kcals, 17.3g fat (4.9g saturated), 10.3g carbs (4.6g sugars), 34g protein, 1g fibre, 0.937g sodium
---
MAKE IT YOURS: Omit the beef for an equally delicious vegetarian version.
Popular in Beef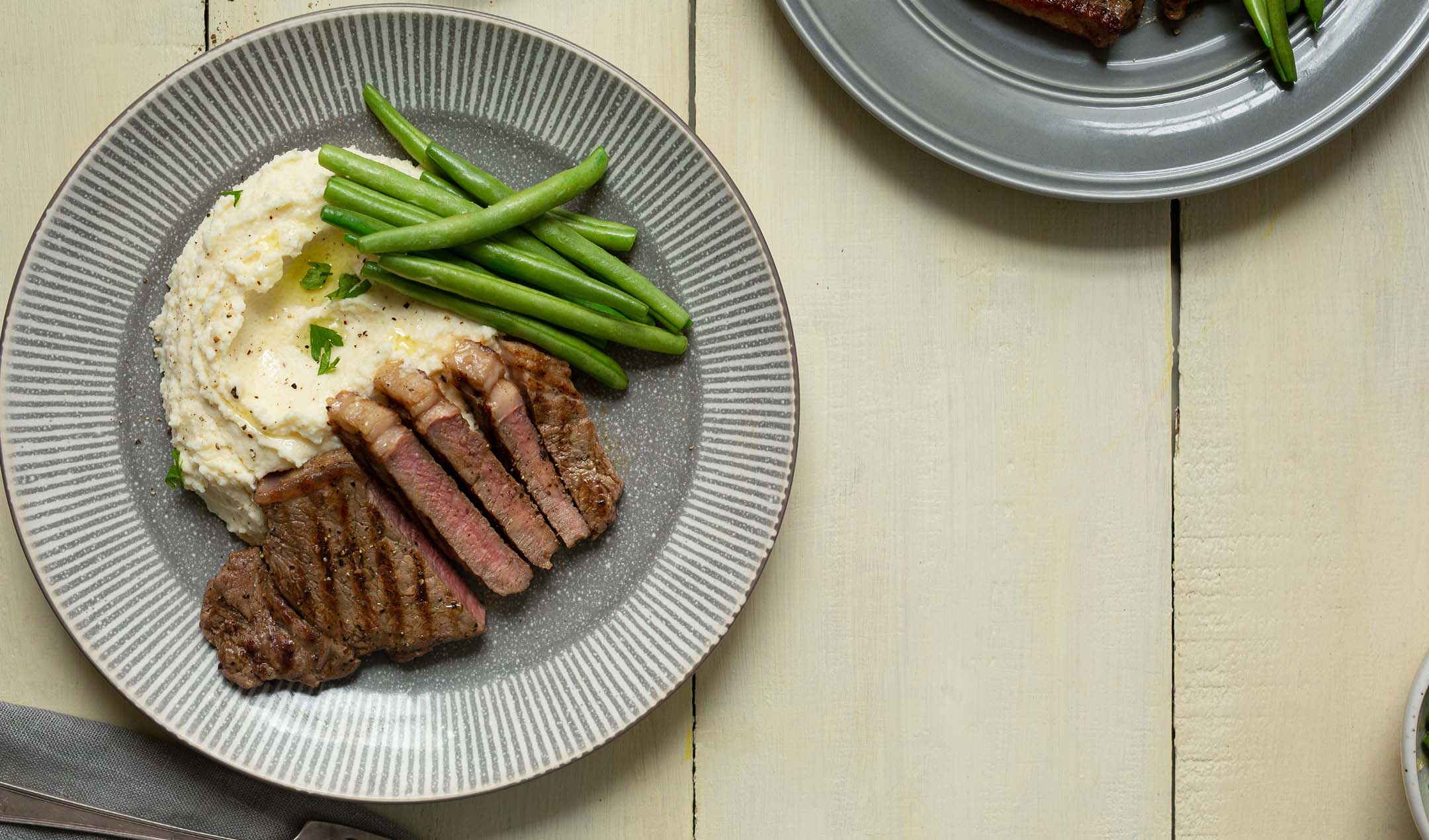 Steak with greens & celeriac mash