Tick the ingredients you need to add your shopping list.
Pour 20ml of the olive oil into a pan. Lightly crush two of the garlic cloves and add to the pan. Bring to a medium heat and cook the garlic for 3-4 minutes until golden and very aromatic. Remove the garlic and discard.

Add the cubes of bread to the garlic infused oil and cook for 4-5 minutes until they are golden and crisp and have absorbed all the oil, stirring frequently. Remove from the heat and set aside.

In the bowl of a food processor, combine the remaining garlic cloves with the Parmesan, lemon zest and juice, mustard, anchovies and Worcestershire sauce. Whizz until smooth. With the machine running, slowly stream in the remaining 60ml olive oil. Let the processor run for another 10-15 seconds. Taste and season with black pepper and some salt, if needed.

In a large bowl, toss the kale with the croutons and two-thirds of the dressing. Let the kale sit for five minutes to soften. Drizzle over the remaining dressing and serve.
Nutrition Facts
Per serving: 354kcals, 23.9g fat (5.2g saturated), 27.5g carbs (2.3g sugars), 10.6g protein, 2.3g fibre, 0.624g sodium
---
TOP TIP
Add cooked, flaked salmon or another oily fish to boost those omega-3s even more!
Popular in Diabetic-friendly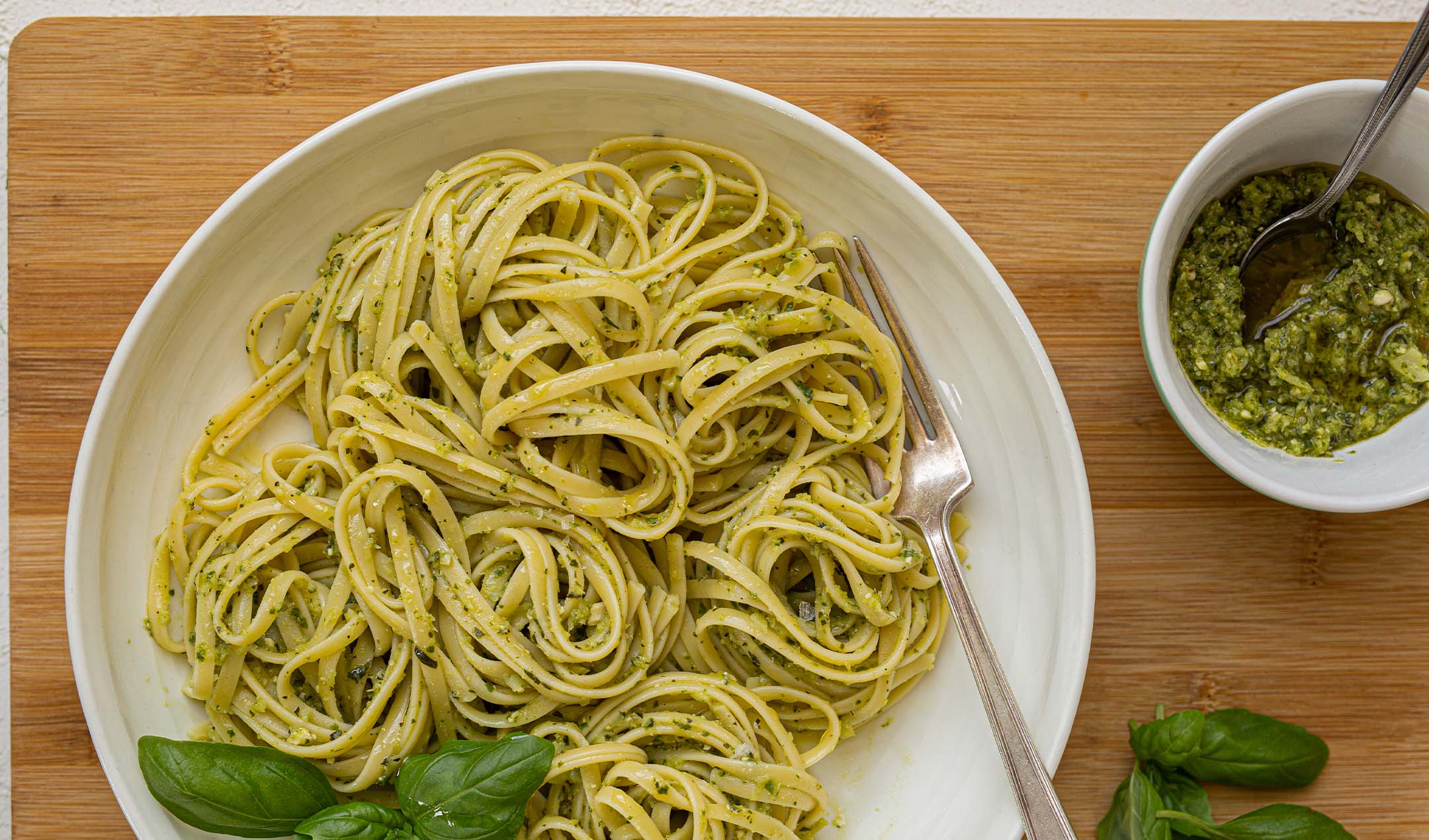 No-waste broccoli pesto pasta