Tick the ingredients you need to add your shopping list.
For the soup:
For the toasties:
Heat the butter in a large casserole over a medium low heat and add the onions. Season with sea salt and cook gently, stirring frequently until they are a rich dark brown colour - this can take up to 35-45 minutes so have patience.
Once the onions are softened completely and rich in colour, stir in the flour, sugar and thyme until the flour is evenly combined. Season with sea salt and ground black pepper. Pour in the Irish stout and sugar, bring to a steady simmer and allow to cook for 6-8 minutes until reduced.
Add the beef stock and bring to the boil. Simmer for about 10-15 minutes until slightly reduced. Season to taste.
While the soup simmers, preheat a grill to high. Toast the sour dough bread lightly on both sides. Remove from the grill and spread with mayonnaise and mustard. Then arrange the beef and cheddar on top and season generously with sea salt and black pepper.
Popular in Soup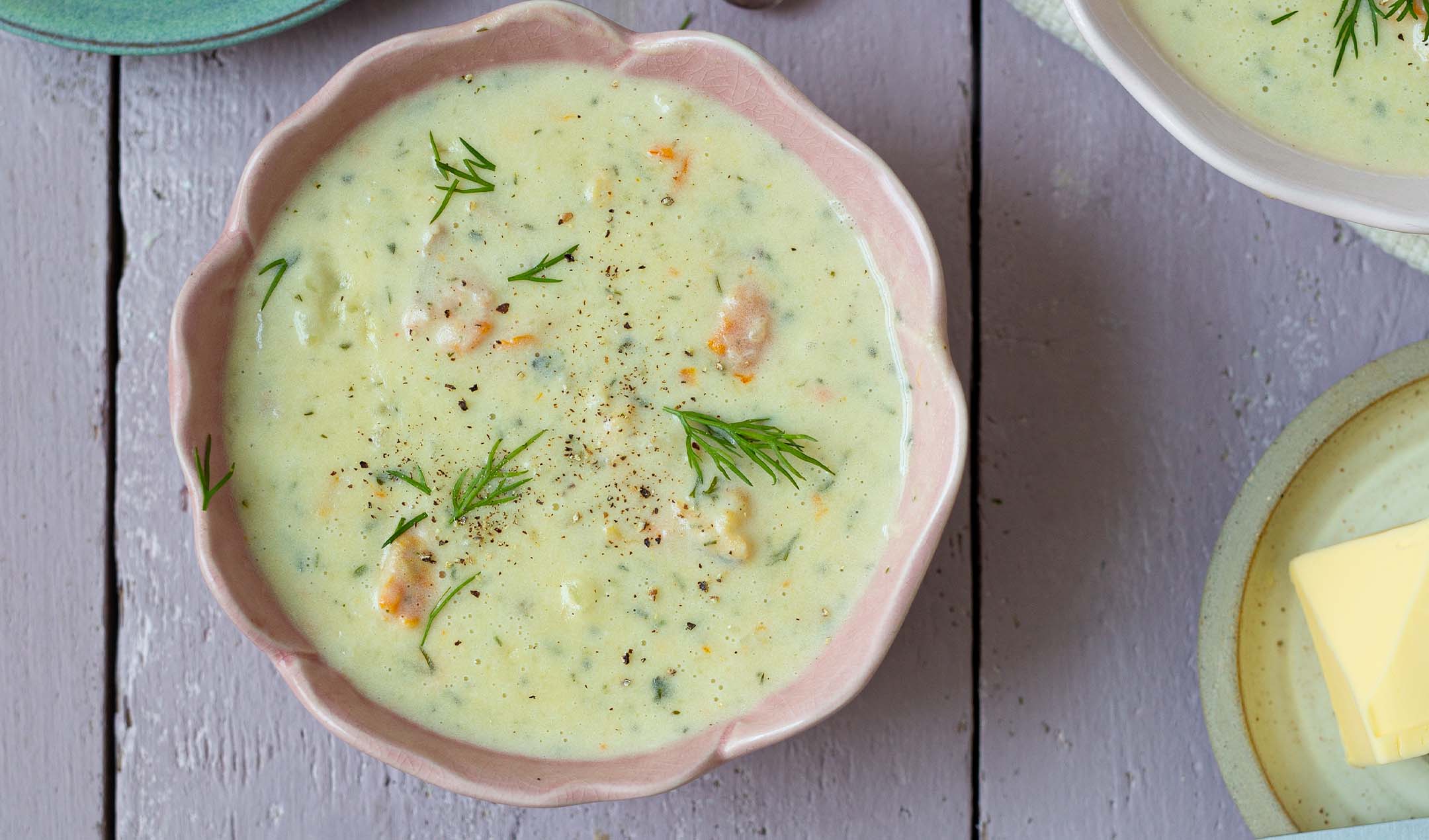 Super creamy chowder