Tick the ingredients you need to add your shopping list.
In a bowl, mix together the yoghurt, curry paste and lemon juice. Season with salt and black pepper.
Put the onions and peppers in a baking dish and place the chicken on top. Pour over the yoghurt mixture and set aside at room temperature for 45 minutes.
Preheat the oven to 190 ̊C/170 ̊C fan/gas mark 5.
Pour the chicken stock into the dish around the chicken.
Roast for one hour and 20 minutes or until the juices run clear when the thickest part of the thigh is pierced with a knife, basting twice during that time.
Transfer the chicken to a plate, tent loosely with foil and rest for 20 minutes.
Carve the chicken and scatter with fresh coriander. Serve with the pan juices and vegetables, some rice and/or naan and some mango chutney.
Note: Naan can be used as an alternative to Rice Or Both, if you wish.
Nutrition Facts
Per serving: 459kcals, 21.1g fat (4.3g saturated), 11.4g carbs, 4.6g sugars, 52.5g protein, 1.8g fibre, 0.276g sodium
Popular in Chicken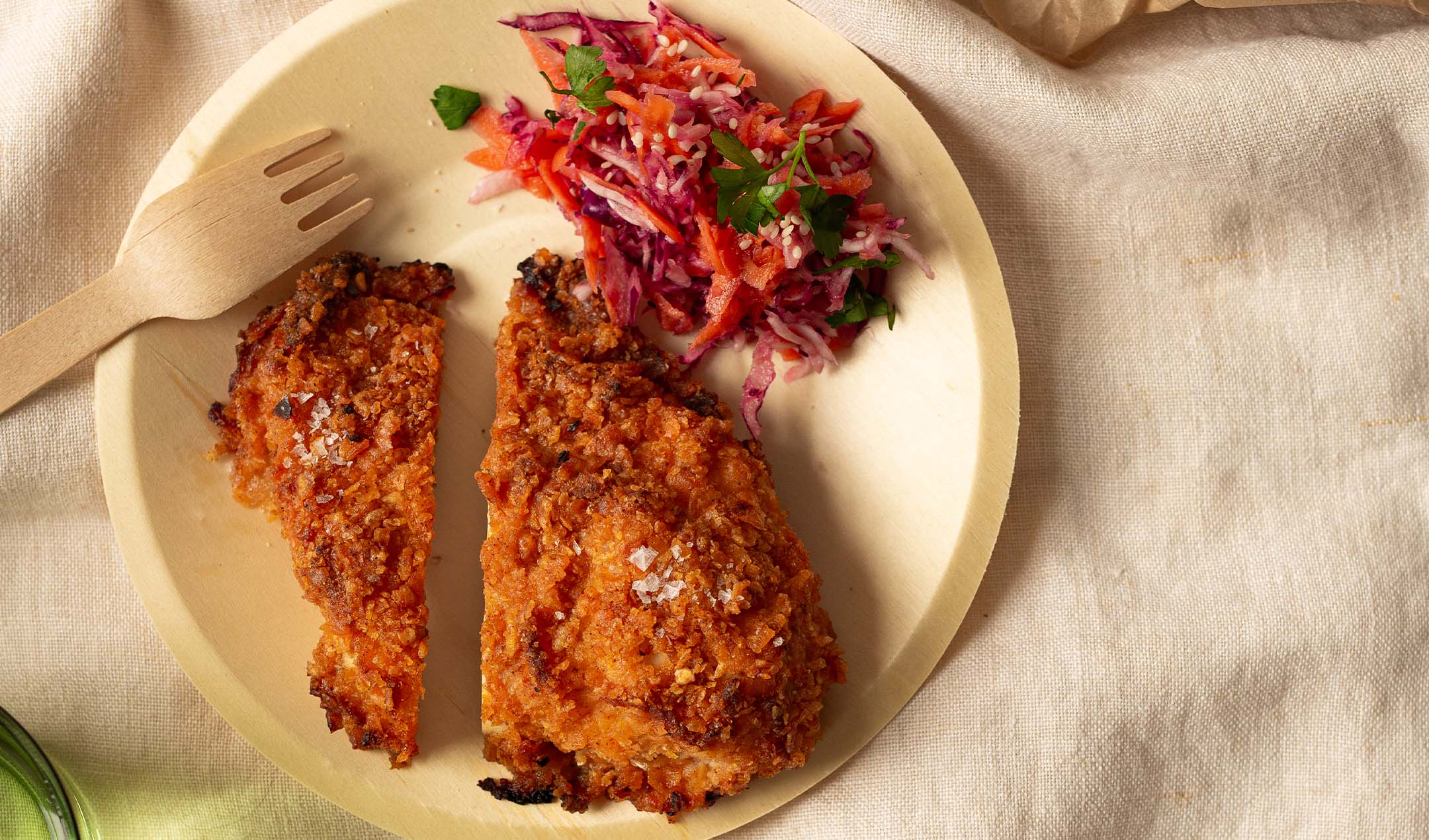 Easy fried chicken and asian slaw