Tick the ingredients you need to add your shopping list.
Heat the oil in an ovenproof pan over a medium heat and cook the sliced onions for 8-10 minutes until soft and golden.
Add the curry paste and cook for one minute longer, then add the tomatoes and chilli. Cook until the mixture is thick and the tomatoes have burst.
Turn the grill on to a high heat. Beat the eggs in a large jug and add most of the coriander. Season with salt and pepper.
Pour the eggs over the spicy onions, tilting the pan so that they ow evenly over the top. Cook over a low heat for 8-10 minutes until almost set. Transfer to the grill and cook for another 3-4 minutes until set.
Serve with chips and mixed leaves.
Nutrition Facts
Per Serving: 256kcals, 15.8g fat (3.4g saturated), 14.3g carbs (7.6g sugars), 14.9g protein, 3.6g fibre, 0.154g sodium
Popular in Dairy-free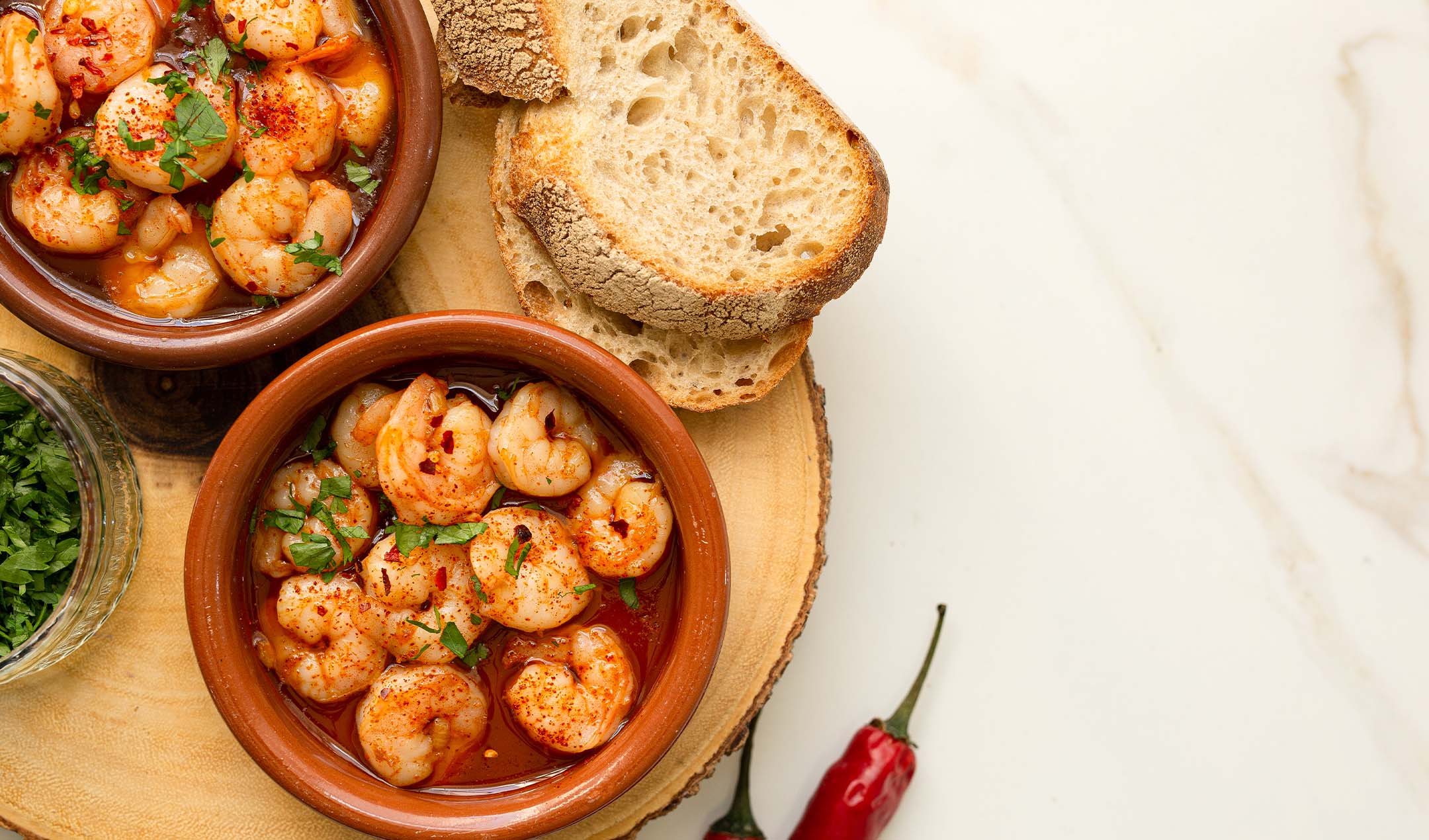 Gambas al ajillo