Tick the ingredients you need to add your shopping list.
Method:
Heat two tablespoons of the ghee in a large pan over a medium-high heat.
Add the chillies, cloves and cinnamon and cook for 30 seconds until fragrant.
Add the coriander seeds and cumin seeds. Once they start to pop, add the onion and cook for 5-6 minutes until golden.
Add the ginger, garlic and turmeric and cook for 30 seconds.
Add tomatoes and reduce the heat to medium, then cover and simmer for 7-8 minutes.
Stir in the spinach and kale and simmer for five minutes, then transfer the mixture to a food processor and blend until smooth.
Heat the remaining ghee in the same pan used previously over a medium heat. Add the blended greens back to the pan and stir in the coriander, cumin and garam masala. Cover and simmer for 10-15 minutes. Season to taste with salt and black pepper. Divide between serving bowls and drizzle with natural yoghurt, then serve hot with fresh naan bread and/or basmati rice.
Nutrition Facts
Nutritional information:
Per serving: 233kcals, 10.9g fat (6.1g saturated), 29.2g carbs, 4.5g sugars, 10g protein, 7.7g fibre, 0.367g sodium
TOP TIP: Add potatoes to make this a saag aloo, chicken for a murgh saag or cubed paneer (Indian cheese) to get saag paneer.
COOK'S NOTE: This looks like a lot of spinach and kale when raw, but it will wilt and reduce dramatically in the pan.
Popular in Indian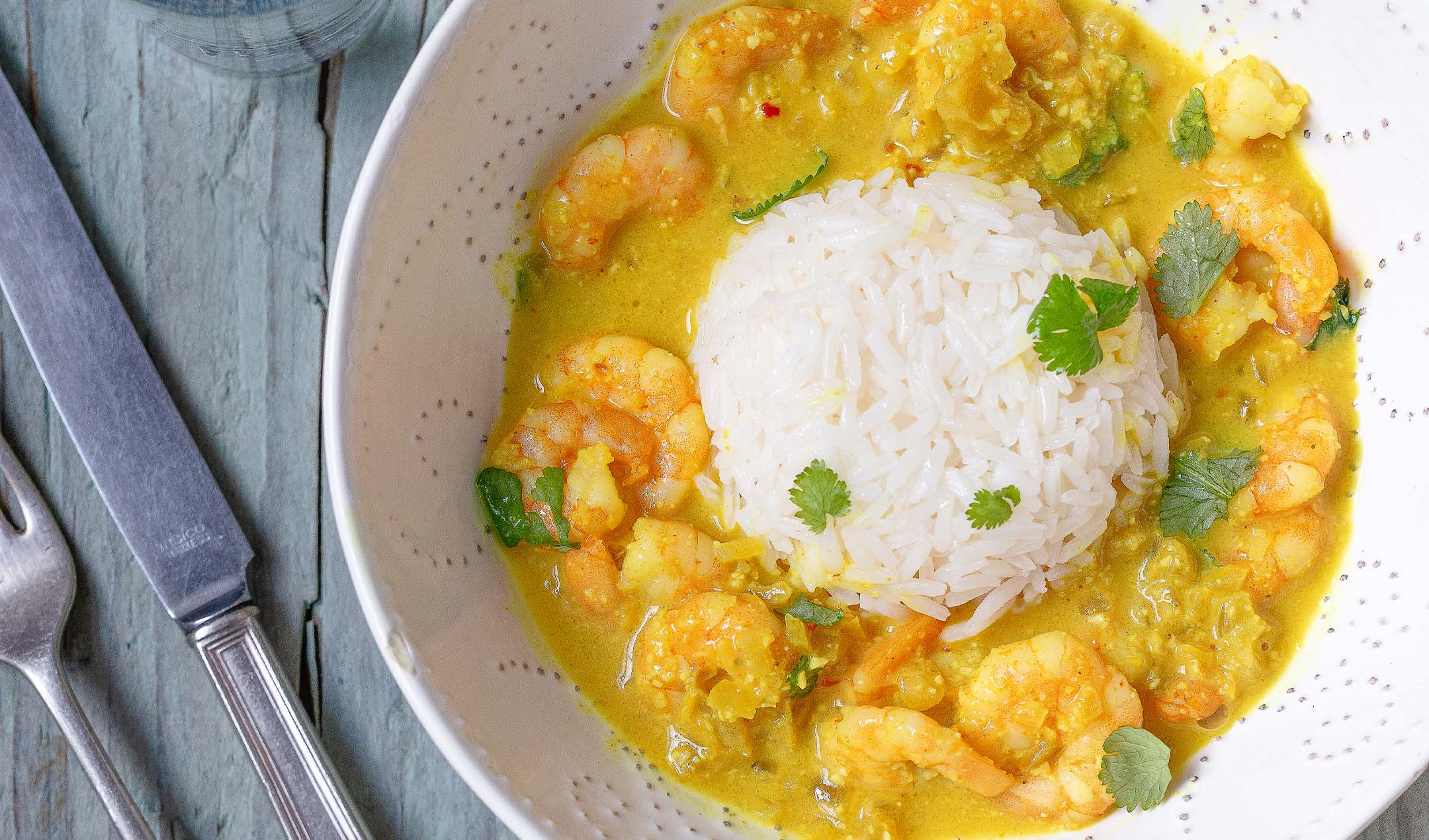 Quick prawn korma