Tick the ingredients you need to add your shopping list.
Place the rice in a sieve and rinse under cool running water until the water runs clear. Soak the rice in cool water for 30 minutes, then drain.
In a large pot, bring the water to a boil. Add the salt, rice and cloves. Stir together and simmer for five minutes or until the rice is done.
Transfer the rice into a colander and rinse with cold water. Remove the cloves and discard. Set the rice aside to drain.
Heat the oil in a large pan over a medium-high heat. Add the mustard, turmeric, cumin seeds, cinnamon and chilli flakes. Cook for 30-40 seconds until the mustard seeds start popping, then add the onion. Cook for 6-7 minutes until the onion begins to brown.
Add the garlic and cook for another two minutes. Add the rice and mix well. Cook for another 3-4 minutes, stirring often. Garnish with crispy fried onions and serve.
Nutrition Facts
Per serving: 382kcals, 10.9g fat (2.1g saturated), 63.7g carbs, 1.3g sugars, 6g protein, 1.8g fibre, 1.169g sodium
Popular in Indian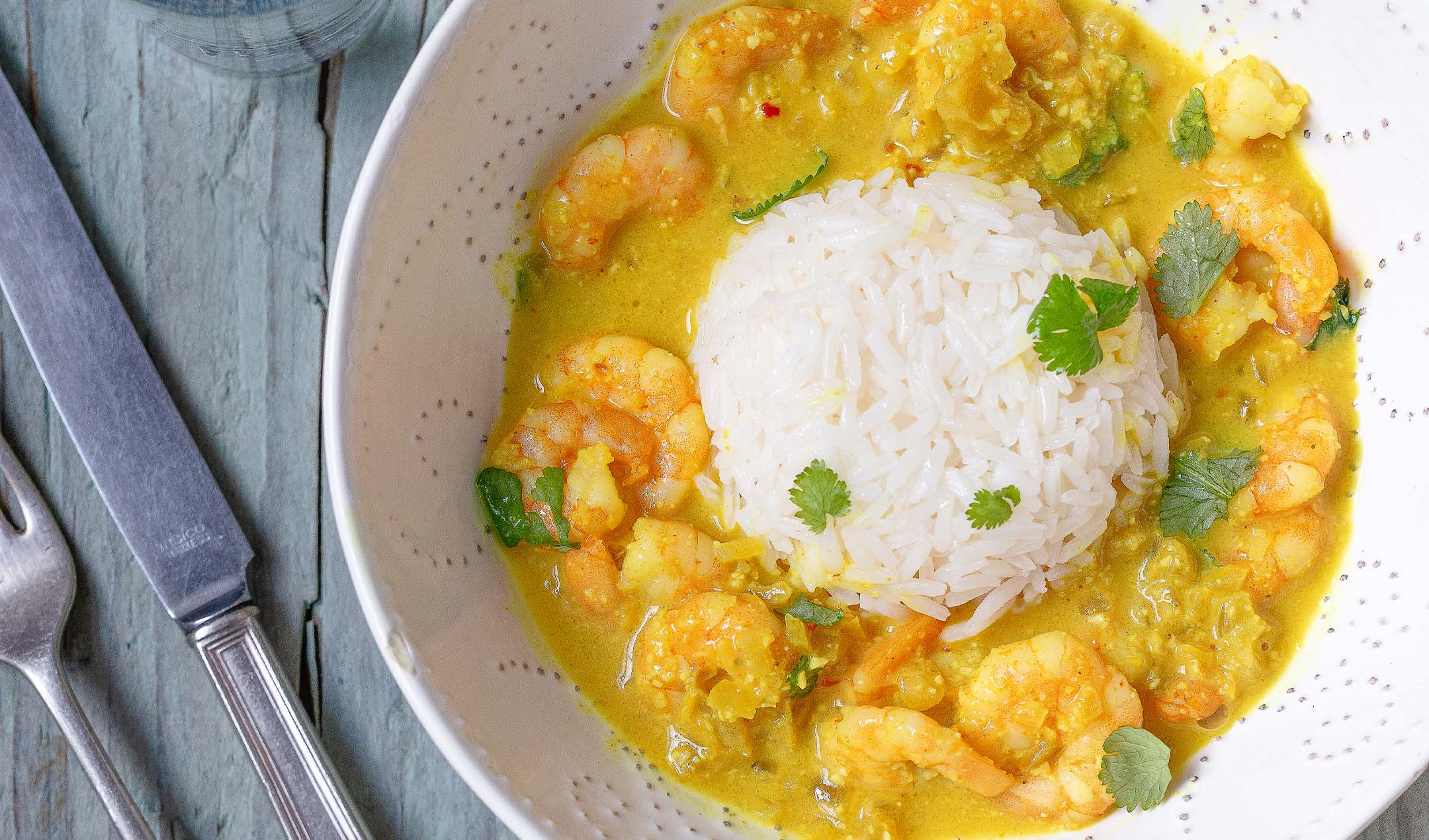 Quick prawn korma