Tick the ingredients you need to add your shopping list.
Line two baking trays with non-stick parchment paper.
Place the Maltesers in a sandwich bag, seal the bag and crush them with a rolling pin, leaving some larger pieces.
In a large bowl, beat together the butter and sugar until light and fluffy. Add the vanilla and egg and beat to combine well.
Add the flour, bicarbonate of soda, salt and malted milk powder, mixing until it forms a dough. Stir in the Maltesers, taking care not crush the big chunks too much.
Roll the dough into balls about the size of a golf ball. Place on the prepared baking trays and freeze for 10-15 minutes.
Preheat the oven to 180°C/160°C fan/gas mark 4.
Bake the cookie balls for 10-15 minutes. Leave to cool on the trays for five minutes, then transfer them to a wire rack to finish cooling completely.
For the filling, stir the Maltesers into the ice cream. Spoon some ice cream onto one cookie and sandwich together with another. Repeat with the remaining cookies.
Serve immediately, or return to the freezer until ready to serve.
Nutrition Facts
Per serving: 423kcals, 18.8g fat (11.3g saturated), 58.8g carbs (37.6g sugars), 6.2g protein, 1.3g fibre, 0.291g sodium
Popular in Biscuits & cookies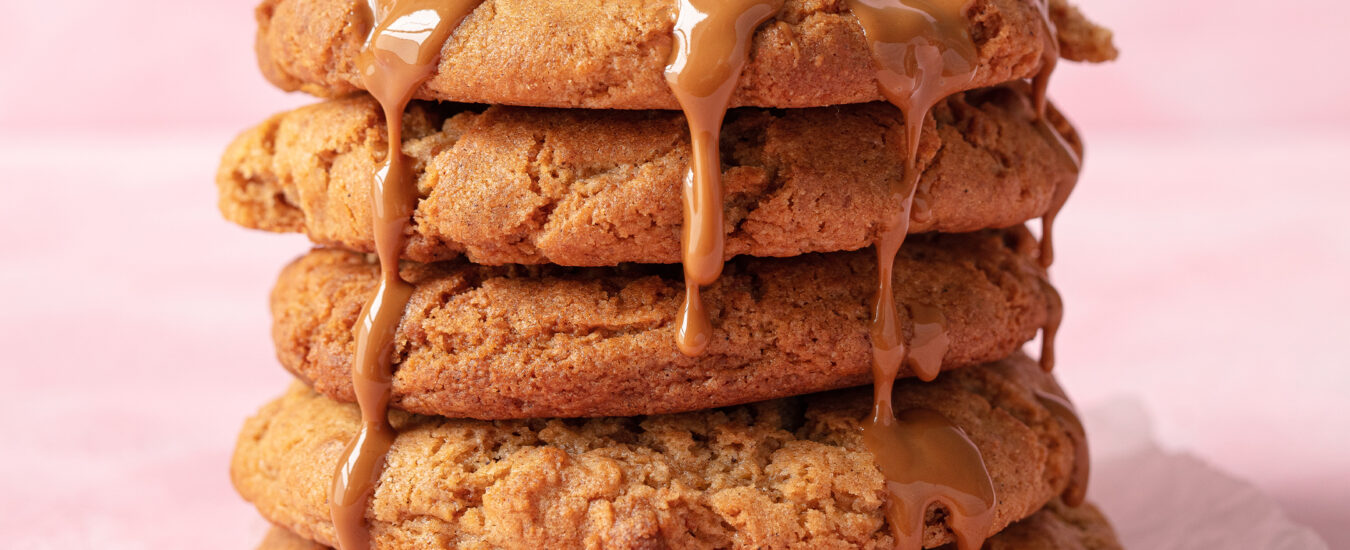 Biscoff-stuffed cookies