Tick the ingredients you need to add your shopping list.
For the marinade:
For the vegetables:
To serve:
In a bowl, combine all of the ingredients for the marinade and mix well.
Coat the chicken with half of the marinade. Place in the fridge for at least two hours.
Cut the vegetables into bite-sized pieces and coat with the remaining marinade.
Preheat the oven to 180˚C/160˚C fan/gas mark 4.
Remove the chicken from the fridge and combine with the vegetables in a large foil-lined roasting dish.
Cover the roasting dish with foil and place it in the oven for one hour , checking halfway through and turning the chicken and vegetables. For a crispy finish to the skin, remove the foil for the final ten minutes of cooking time.
Serve with some cheeky garlic bread and raita.
Nutrition Facts
Per serving: 635kcals, 20.2g fat (5.2g saturated), 39.3g carbs, 12.5g sugars, 71.7g protein, 6.2g fibre, 0.306g sodium
Popular in Chicken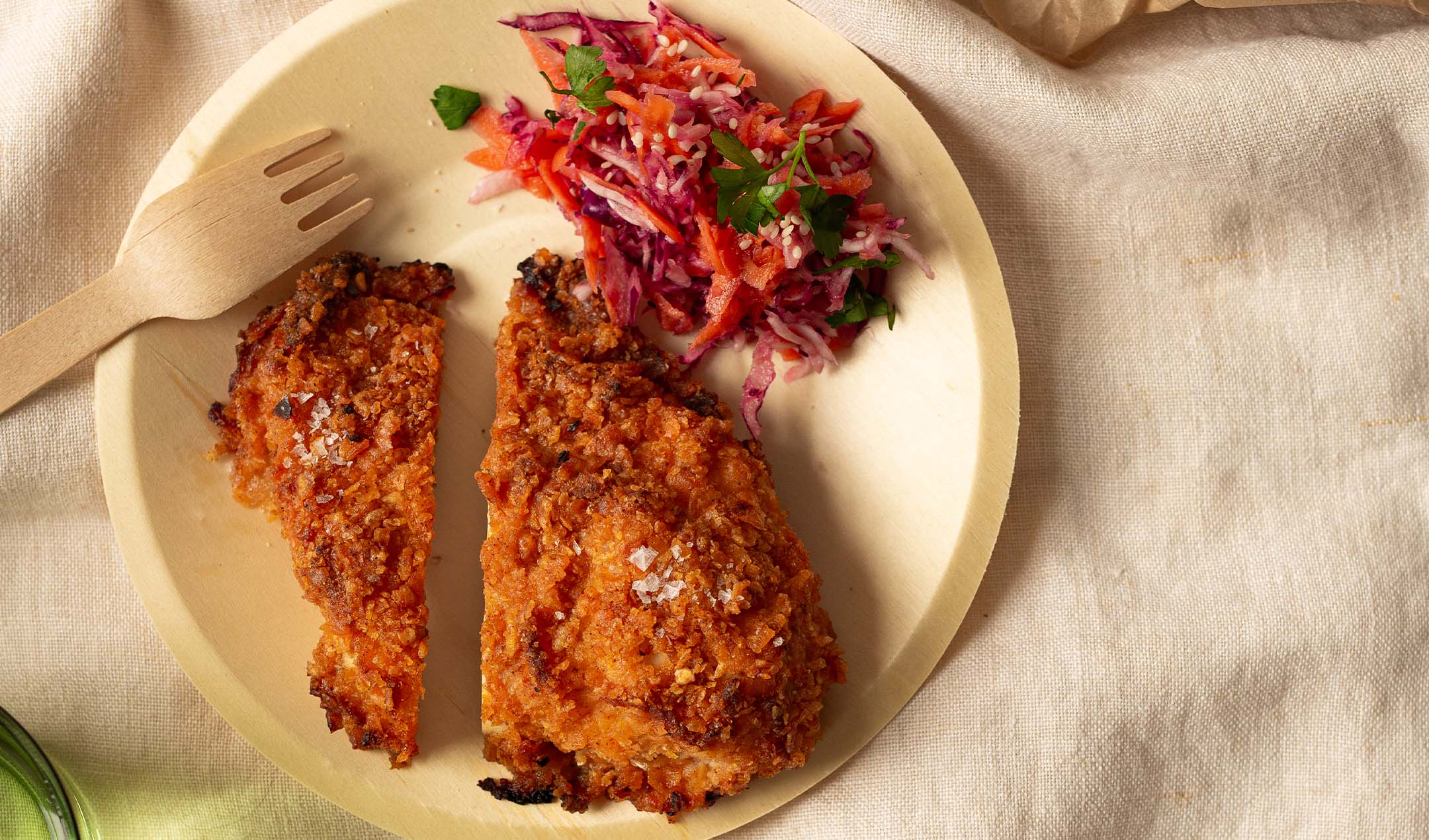 Easy fried chicken and asian slaw