Tick the ingredients you need to add your shopping list.
Preheat the oven to 200˚C/180˚C fan/gas mark 6 and line a baking tray with parchment paper. Sift the flour onto a separate sheet of parchment.
Combine the butter and water in a saucepan and bring to a boil.
Remove the pan from the heat. Lift the sheet of parchment paper and let the flour slide into the pan. Stir briskly with a wooden spoon.
Return the pan to the heat for two minutes, stirring continuously, until the mixture forms a soft ball and comes away easily from the sides from the pan.
Remove from the heat and leave to cool slightly. Add one egg, stirring until completely incorporated and smooth. Gradually add the yolks of the remaining eggs (save the whites for another use), beating until well incorporated.
Transfer the mixture to a piping bag with a large nozzle. Pipe logs onto the tray for the éclairs.
Bake for 35-40 minutes until puffed, golden and dry. Leave to cool completely, then slice split through the centre to make two long halves. Make your desired filling/toppings.
Nutrition Facts
Per serving: 123kcals, 8.3g fat (4.8g saturated), 9g carbs (0.1g sugars), 3.1g protein, 0.3g fibre, 0.069g sodium.
Popular in Diabetic-friendly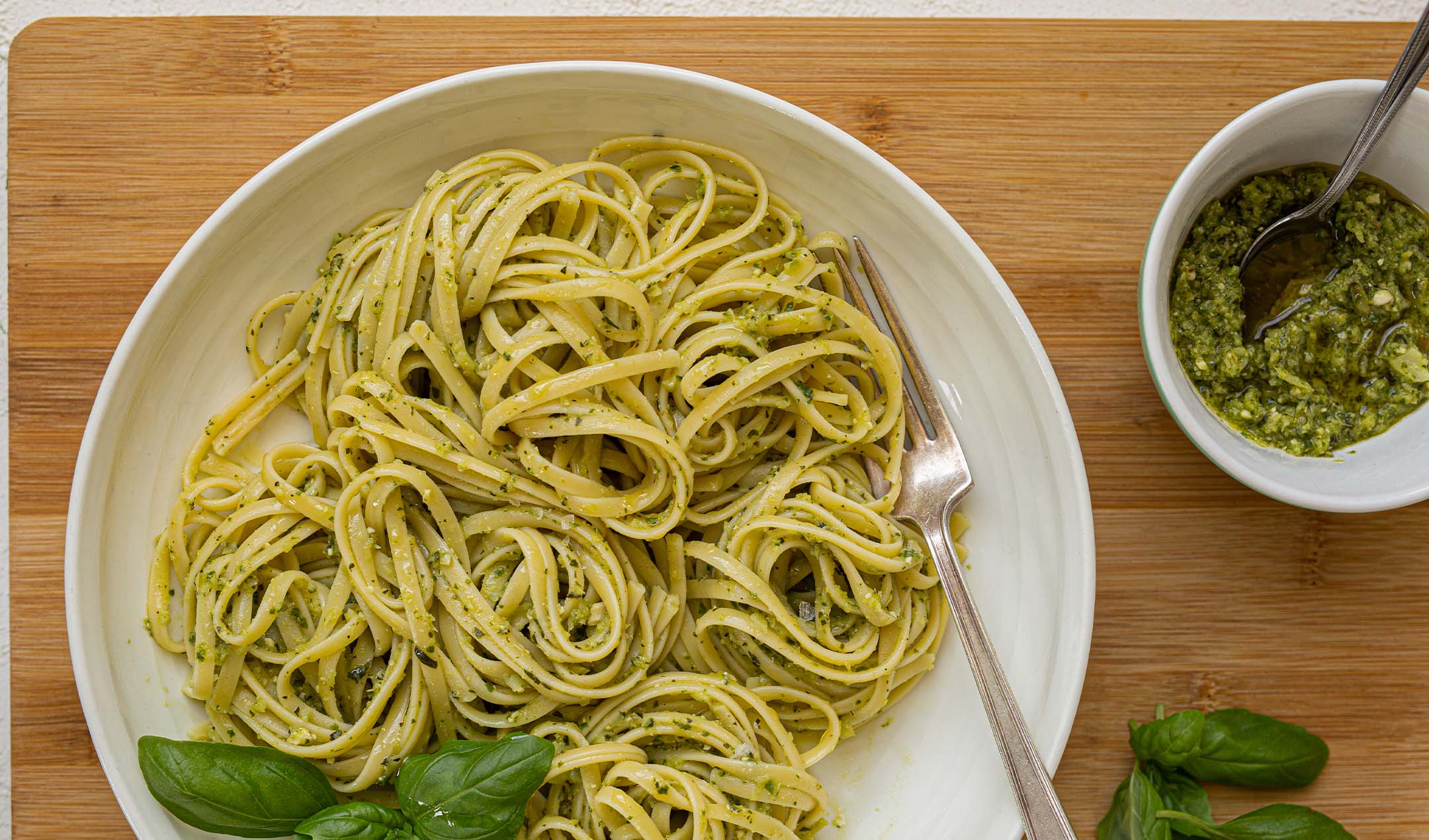 No-waste broccoli pesto pasta