Tick the ingredients you need to add your shopping list.
Preheat the oven to 200˚C/180˚C fan/gas mark 6.
Lightly brush each pitta bread with oil, then cut each into 4-5 wedges. Arrange these in a single layer on a rimmed baking tray, season with salt and pepper and bake for 8-9 minutes, or until crisped and golden brown.
Meanwhile, in a large bowl, combine the oil, lemon juice, tahini, oil, cumin, coriander, cayenne, salt and pepper. Whisk to combine.
Add the chickpeas, tomatoes, cucumber, spring onions and herbs and gently toss everything to combine.
Serve with the pitta chips.
Nutrition Facts
Per Serving 511kcals, 16.2g fat (2.1g saturated), 76.4g carbs, 18.7g sugars, 21.4g protein, 18.2g fibre, 0.207g sodium
Popular in Gluten-free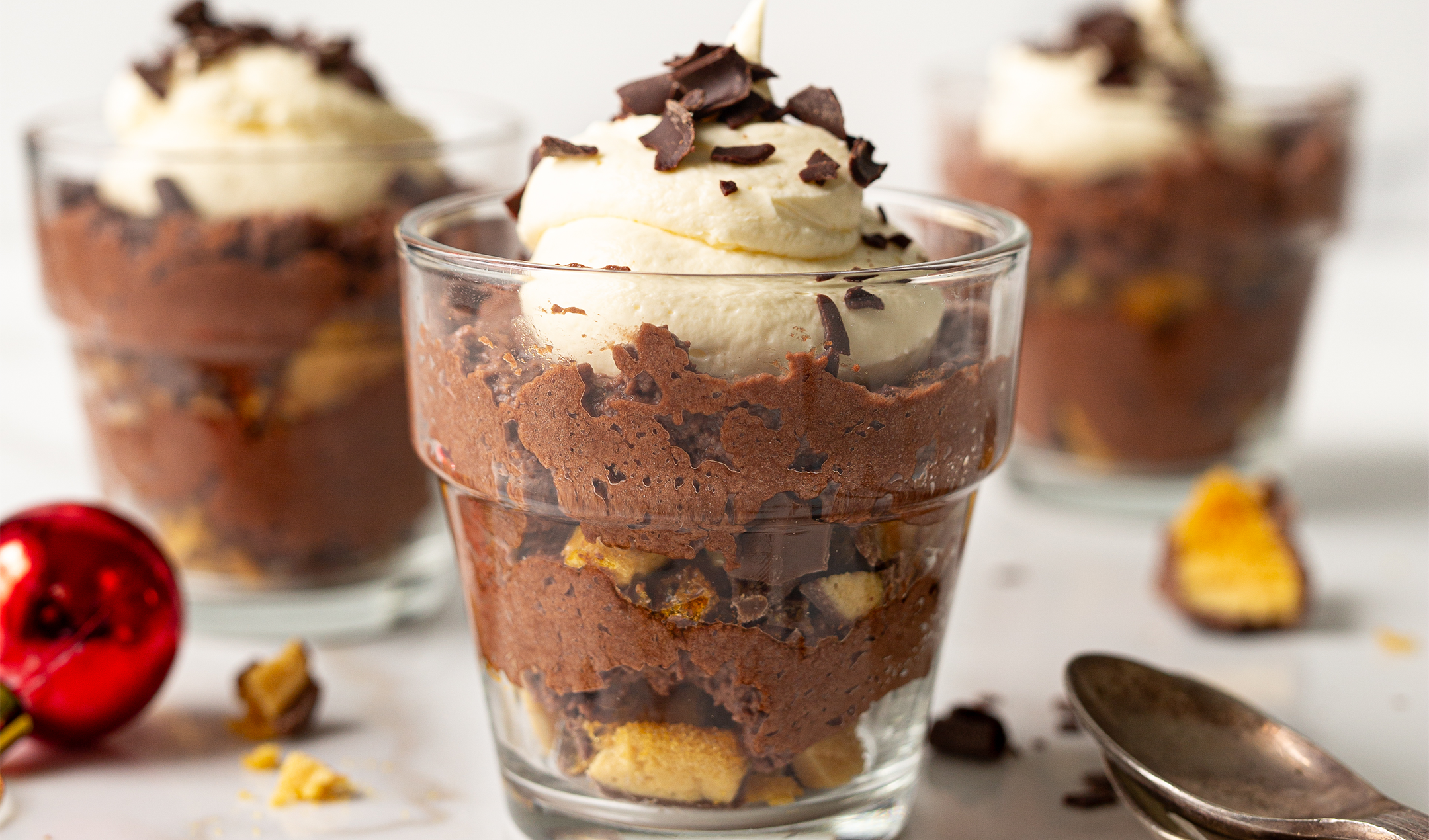 Gluten-free chocolate and honeycomb mousse by EUROSPAR