Tick the ingredients you need to add your shopping list.
Preheat the oven to 180˚C/160˚C fan/gas mark 4. Line the bottom and sides of a 20cm square baking tin with parchment paper, letting it hang over the edges of the tin.

In a bowl, whisk together the icing sugar, ground almonds, cocoa powder and salt.

In a separate large bowl, beat the egg whites and vanilla until the mixture forms soft peaks. Gently fold in the dry ingredients. Use a spatula to scrape the batter into the prepared tin and smooth the top.

Bake in the middle of the oven for 40-45 minutes until the top of the brownie is crisp and a skewer inserted in the centre comes out almost clean. Run a knife around the sides of the tin to loosen the brownie, then use the overhanging parchment paper to lift it out onto a wire rack to cool completely.

Cut into 16 squares to serve.
Nutrition Facts
Per serving:
161kcals, 6.9g fat (0.8g saturated), 23.9g carbs, 19.1g sugars, 4.4g protein, 3g fibre, 0.021g sodium
Popular in Kids baking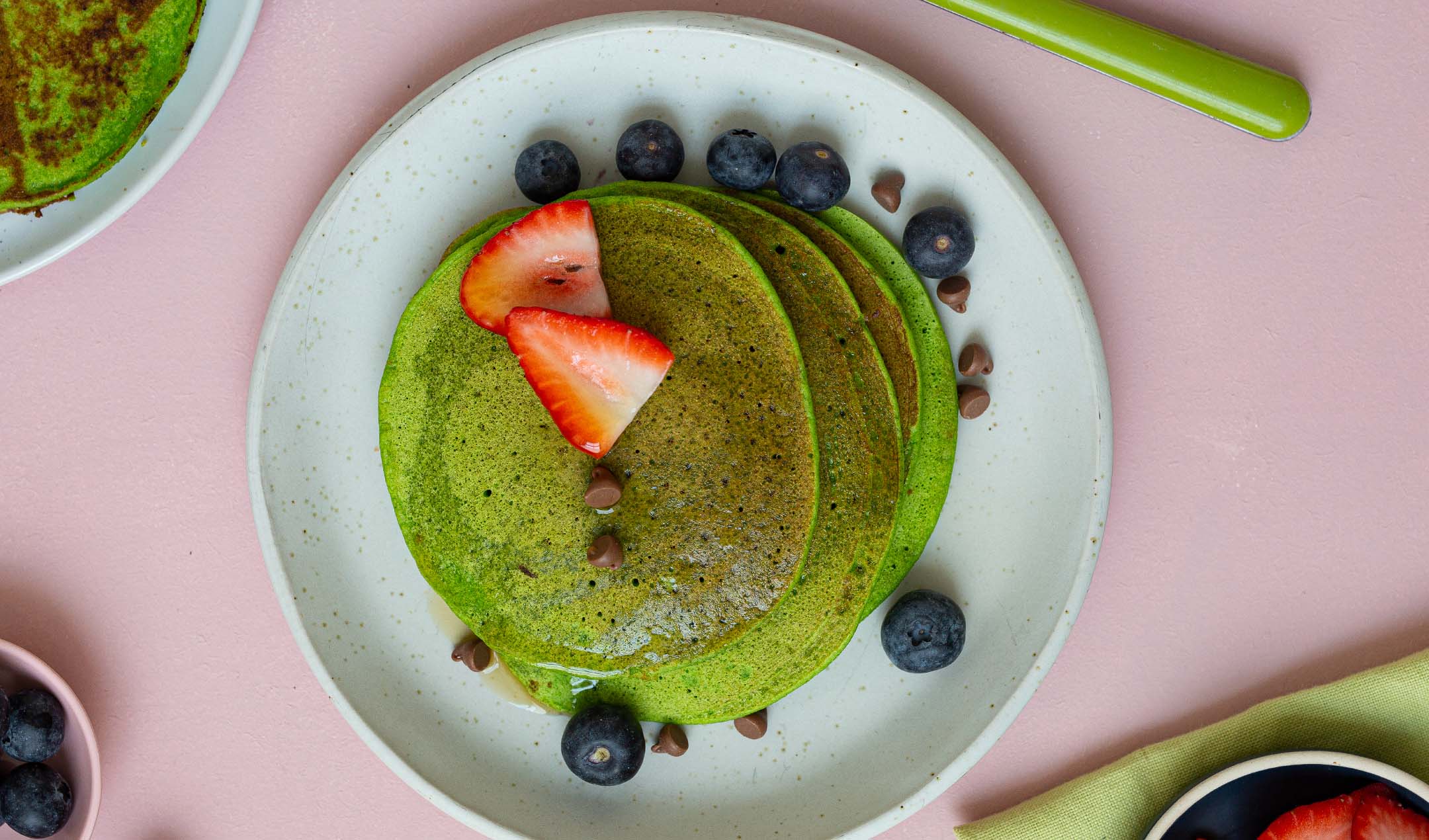 Green pancakes