Tick the ingredients you need to add your shopping list.
Preheat the oven to 200°C/180°C fan/ gas mark 6. Tear off four large pieces of foil or baking parchment. Place a salmon fillet in the centre of each piece.
Chop the woody ends off the asparagus and place in a bowl. Pour in the coconut oil and rub it over the asparagus until completely covered. Season with salt and pepper and arrange some around each salmon fillet.
In a bowl, mix the harissa, lime juice, olive oil and a little salt and pepper and pour over the salmon. Top with the lime zest and add two slices of lime to each parcel.
Wrap the salmon in the foil or baking parchment and seal it well. Place on a baking tray and bake for 18-20 minutes.
For the rice, melt the coconut oil in a saucepan over a medium heat. Add the onion and cook until soft. Add the rice and stir together with the onion.
Pour in the coconut milk and 200ml water. Bring to a gentle simmer, then reduce the heat and cover. Cook for 10-15 minutes, scraping the bottom regularly with a spoon to stop it from sticking. The rice should be sticky and creamy, not watery.
Serve the salmon with the rice and some wedges of lime.
Nutrition Facts
Per serving: 604kcals, 32.8g fat (15.4g saturated), 40.2g carbs (5.2g sugars), 41g protein, 4.5g fibre, 0.091g sodium
Popular in Fish & seafood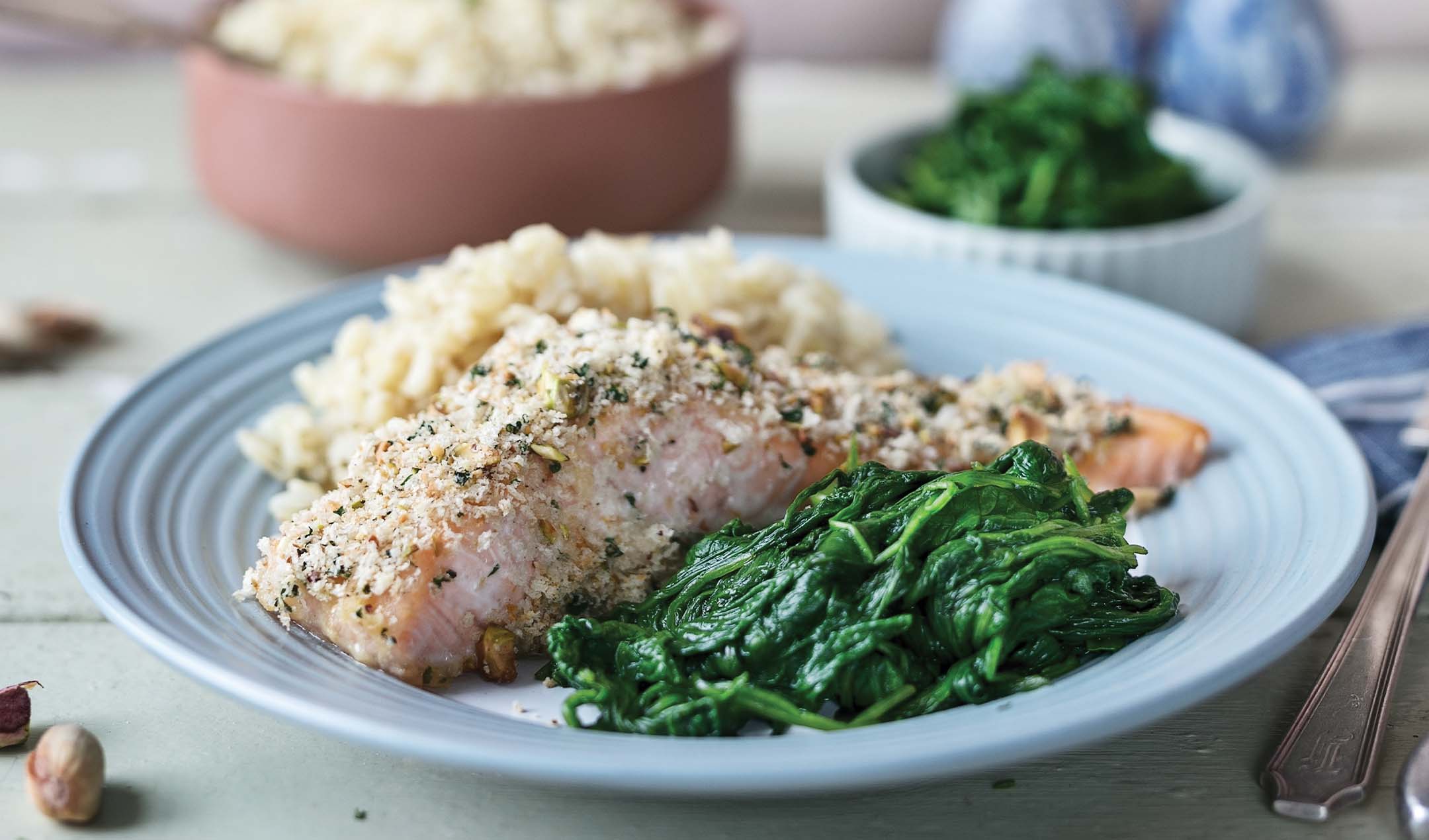 Pistachio crumbed salmon