Tick the ingredients you need to add your shopping list.
Preheat the oven to 200°C/180°C fan/ gas mark 6.
To prepare the mackerel, cut 2-3 slices into the skins of each side and season with salt and black pepper. Put two lemon slices into the cavity of each fish. Add to a large baking tray lined with baking parchment. Drizzle with olive oil and bake for 15 minutes, turning after 10 minutes. Add the asparagus and capers to the baking tray with the mackerel, then continue to bake for another five minutes.
While the mackerel is cooking, make the potato salad. In a large mixing bowl, combine the potatoes, shallot, cornichons, mayonnaise and white wine vinegar with half a tablespoon of olive oil, half the chopped parsley and season to taste with salt and black pepper.
Remove the mackerel, asparagus and capers from the oven and serve with potato salad, lemon wedges and garnish with chopped parsley.
Nutrition Facts
Per serving: 672kcals, 42.6g fat (9g saturated), 27.4g carbs, 3.3g sugars, 45.7g protein, 5.3g fibre, 0.764g sodium
Popular in Gluten-free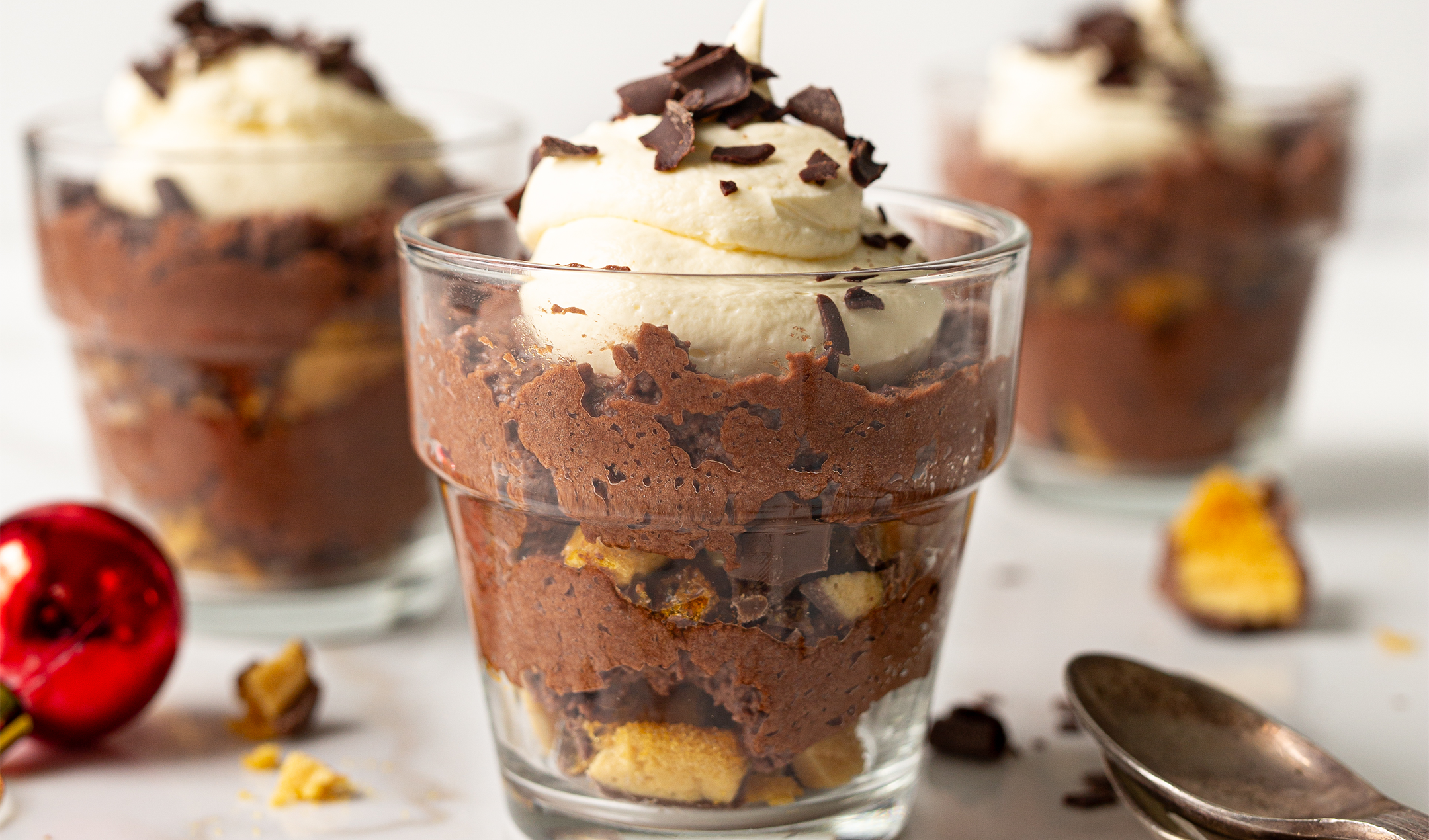 Gluten-free chocolate and honeycomb mousse by EUROSPAR