Tick the ingredients you need to add your shopping list.
For the sponge:
For the sauce:
To serve:
Preheat the oven to 180˚C/160˚C fan/gas mark 4. Grease a 20cm square tin and line with non-stick parchment paper.
In a large mixing bowl, add all of the sponge ingredients except for the milk. Whisk until combined, then gradually pour in the milk, whisking well.
Pour the mixture into the prepared tin and bake for 20-25 minutes or until the sponge has risen and is firm and slightly springy to the touch. Use a skewer to poke holes into the top of the sponge
Combine all of the sauce ingredients in a saucepan. Place over a medium heat and stir until the sugar has dissolved. Continue to cook the sauce until it thickens and is a little darker in colour.
Pour half of the sauce over the sponge, reserving the rest for serving. Allow to cool slightly before cutting into squares.
Serve the cake with the extra sauce and some cream or ice cream.
Note: Ice cream can be used as an alternative to cream, if you wish.
Nutrition Facts
Per serving: 513kcals, 29.1g fat (17.8g saturated), 60.6g carbs (36.8g sugars), 6.2g protein, 1.6g fibre, 0.394g sodium
Popular in Gluten-free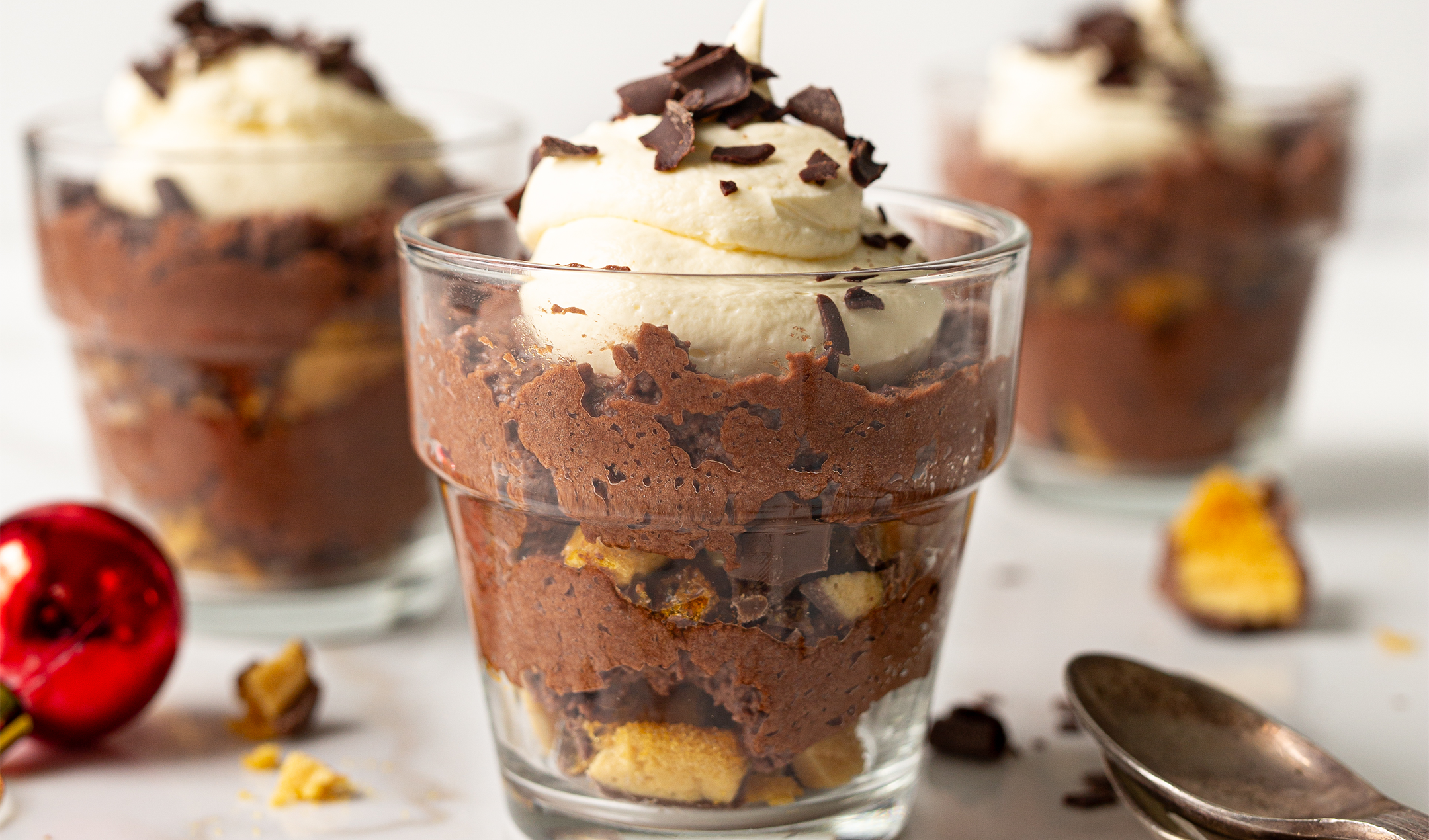 Gluten-free chocolate and honeycomb mousse by EUROSPAR