Tick the ingredients you need to add your shopping list.
For the buttercream
To decorate
Preheat the oven to 180°C/160°C fan/ gas mark 4. Line two 20cm cake tins with non-stick parchment paper.
To make the sponge, place all of the ingredients except for the boiling water into a large bowl. Beat together until the mixture is just combined.
Add the boiling water, a little at a time, mixing and scraping down the sides after each addition.
Divide the mixture evenly amongst the tins and bake for 25-30 minutes, or until a skewer is inserted and comes out clean. Allow to cool completely.
To make the buttercream, beat together the icing sugar, cocoa powder and unsalted butter until smooth.
To decorate the cake, place the first sponge layer on a cake stand or serving plate.
Spread over half of the buttercream and add the next sponge on top.
Spoon the remaining buttercream into a piping bag with a star nozzle. Pipe swirls of buttercream around the top edge of the cake.
Decorate the cake with some grated chocolate or chocolate sprinkles.
Popular in Gluten-free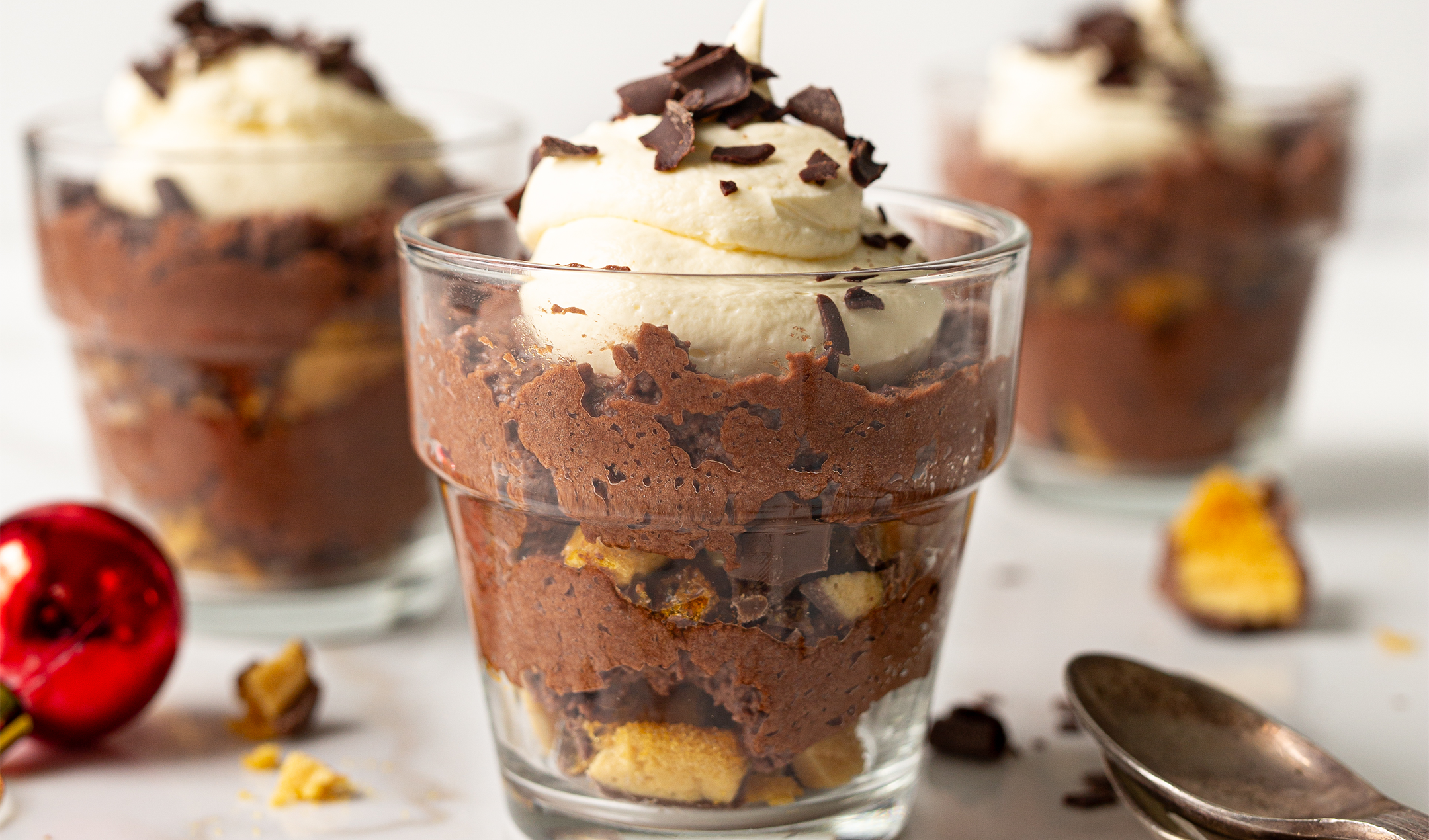 Gluten-free chocolate and honeycomb mousse by EUROSPAR