Tick the ingredients you need to add your shopping list.
For the chicken:
For the flour mixture:
For the waffles:
For the maple syrup:
Place the chicken between two sheets of cling film and pound with a rolling pin or meat tenderiser until thin.
Combine the chicken, buttermilk and spices in a bowl. Cover and refrigerate for at least two hours.
In a shallow dish, combine the flour mixture ingredients.
Fill a heavy-based saucepan half full with oil and heat until hot. Place a wire rack on top of a baking tray. Preheat the oven to a low setting.
Remove the chicken from the buttermilk and coat each piece in the flour mixture. Working in batches, fry the chicken in the hot oil for 10-12 minutes or until golden and cooked through.
Transfer the chicken to the wire rack and keep warm in the oven until ready to serve.
For the waffles, in a bowl, combine the flour, baking powder, sugar and cinnamon.
In a bowl, whisk the egg whites to for stuff peaks.
In a separate bowl, whisk the egg yolks, buttermilk and vegetable oil.
Whisk the dry ingredients and buttermilk mix together. Fold in the egg whites until combined.
Heat a waffle iron and coat with the butter and cook the waffles in batches.
Mix together the softened butter and syrup, then serve over the chicken and waffles.
Nutrition Facts
Per serving: 682kcals, 28.6g fat (8.1g saturated), 66.8g carbs (8.1g sugars), 37.6g protein, 2.4g fibre, 0.168g sodium
Popular in Gluten-free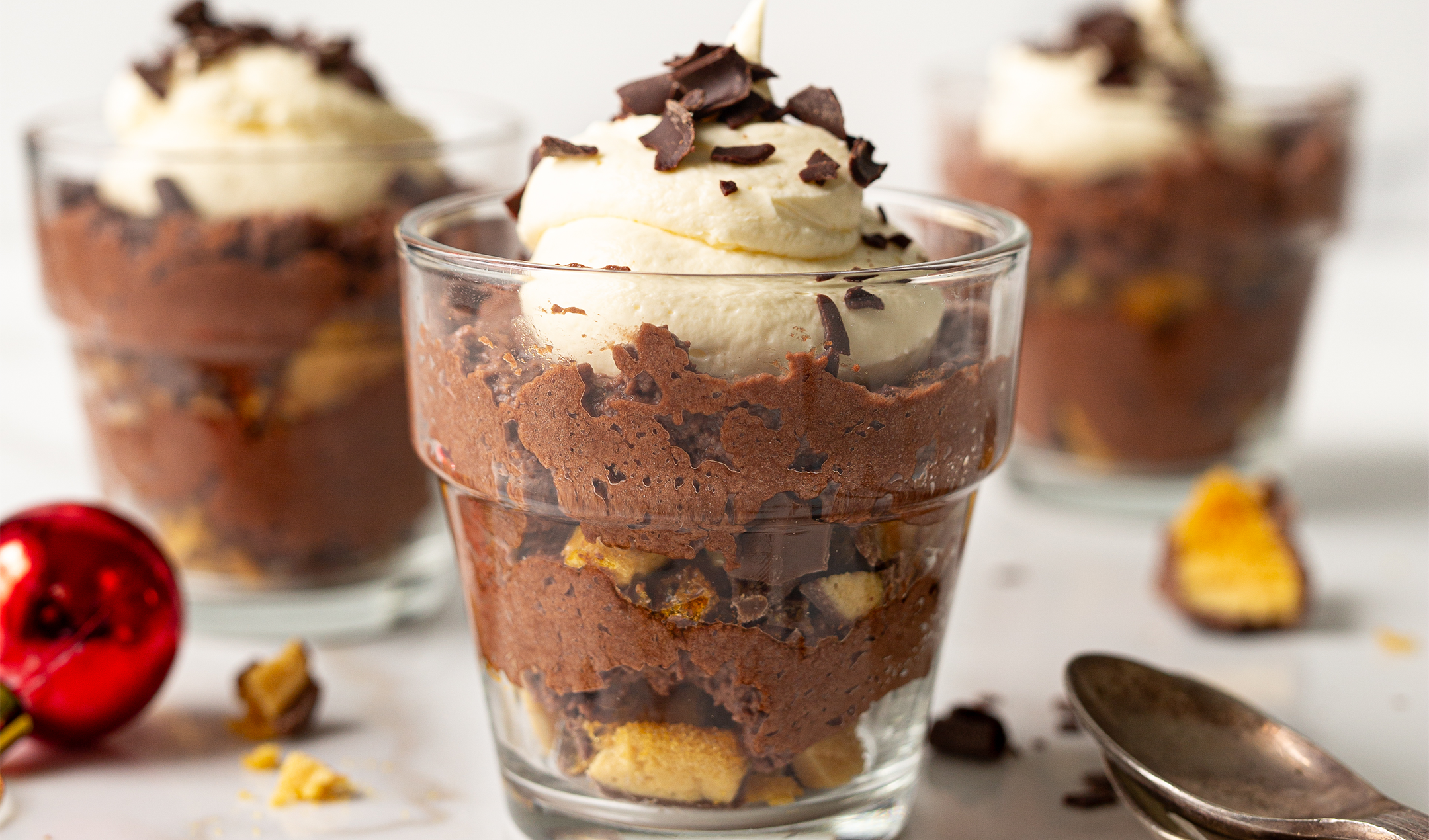 Gluten-free chocolate and honeycomb mousse by EUROSPAR