Tick the ingredients you need to add your shopping list.
Preheat the oven to 180˚C/160˚C fan/gas mark 4.
Line a Swiss roll tin with non-stick parchment paper.
Beat the eggs and sugar together for a few minutes until the mixture resembles softly whipped cream.
Sieve the flour and cocoa together and fold into the egg mixture. Pour onto the prepared tin and spread gently into the corners, being careful not to press the air from the mixture.
Bake for 12 minutes, then remove from the oven and sprinkle with icing sugar.
Place a fresh sheet of parchment paper and a cooling rack on top of the roulade. Carefully flip over and remove the baking tin. Peel off the parchment paper and roll up from the long side, using the new parchment to guide the sponge. Set aside, seam side down, and allow to cool completely.
Make the filling by whipping the cream, icing sugar and vanilla together until the mixture forms soft peaks.
Unroll the roulade and spread over some of the cream, reserving enough to decorate the top. Sprinkle with chopped cherries, reserving enough for decorating.
Using the parchment, roll up the roulade once again and decorate with swirls of cream and the reserved cherries. Sprinkle with chocolate shavings to finish.
Nutrition Facts
Per Serving: 143kcals, 3.9g fat (1.7g saturated), 24.8g carbs (12.3g sugars), 4.3g protein, 1.5g fibre, 0.042g sodium
Popular in Gluten-free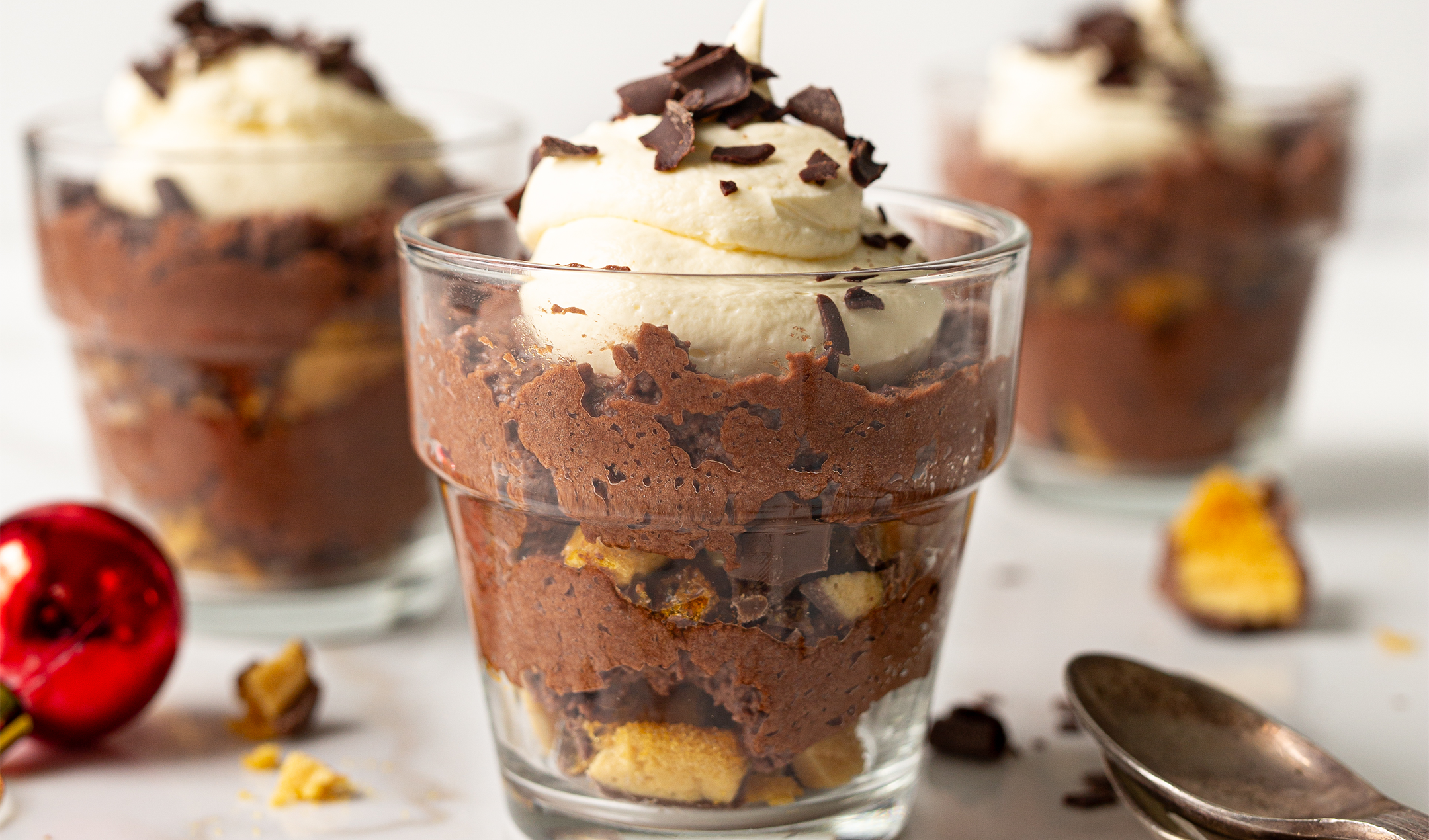 Gluten-free chocolate and honeycomb mousse by EUROSPAR