Tick the ingredients you need to add your shopping list.
Whisk together the milk and sugar in a small saucepan over a medium-low heat. Simmer for about 15 minutes, whisking often, until reduced by half.
Remove from the heat and stir in the butter. Allow to cool completely.
Line a 15cm square cake tin with a slightly larger piece of parchment paper. Spray with cooking spray.
In a microwave-safe bowl, melt the chocolate in the microwave on medium power, removing to stir every 10-12 seconds. Allow to cool.
Add the milk mixture, vanilla extract and whiskey to the cooled chocolate and stir well to combine.
Pour the mixture into the prepared tin. Cover with tin foil and chill in the fridge for at least three hours or overnight.
Remove the fudge from the pan by lifting up the parchment paper. Slice into four pieces and top with whipped cream or ice cream, to serve.
Note: Ice cream can be used as an alternative to cream, if you wish.
Nutrition Facts
Per Serving: 461kcals, 29.7g fat (17.2g saturated), 39.5g carbs (29.4g sugars), 4.4g protein, 6.5g fibre, 0.03g sodium
Popular in Chocolate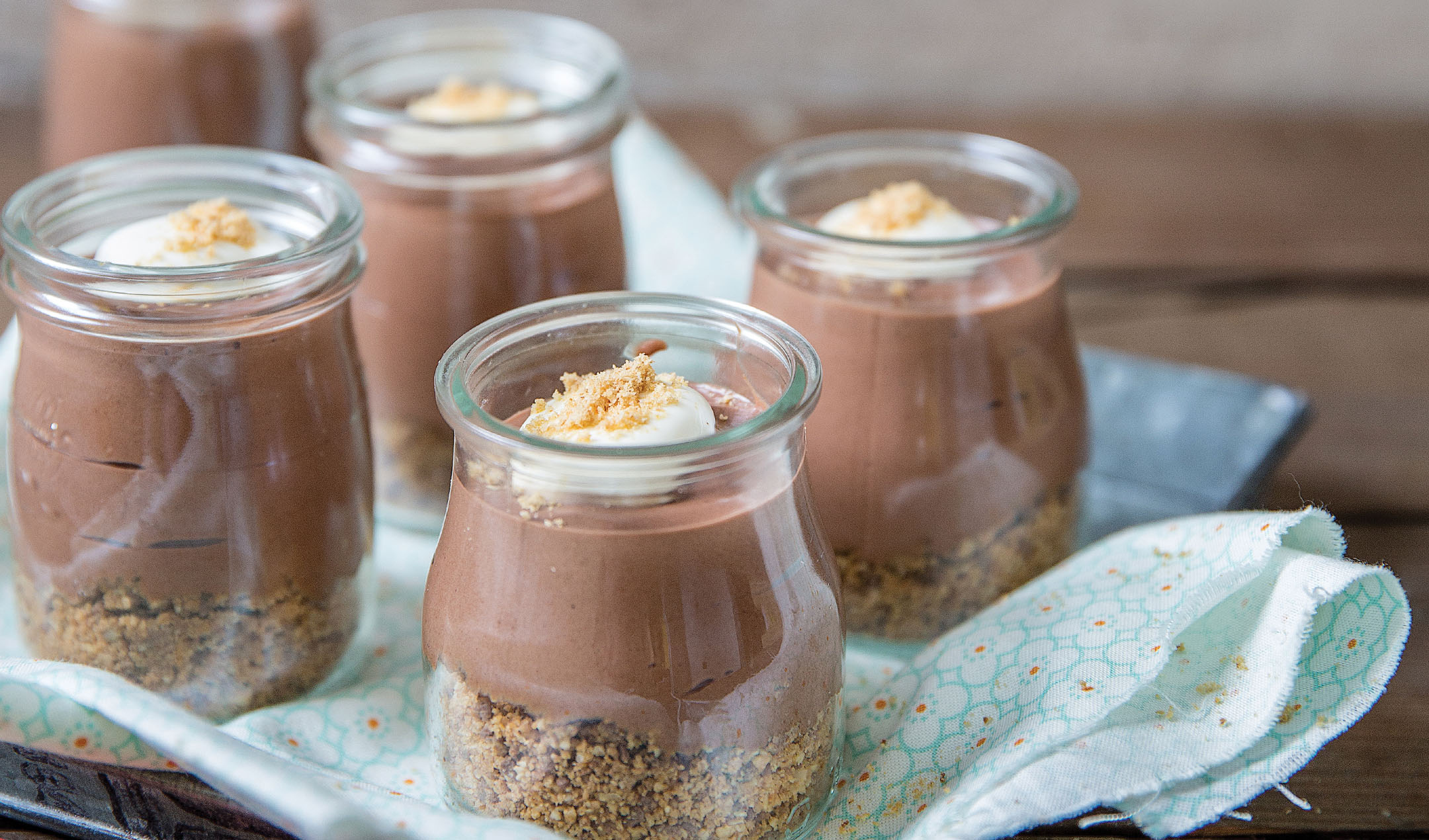 Chocolate hazelnut mousse pots