Tick the ingredients you need to add your shopping list.
In a large bowl, stir together the yoghurt and maple syrup.
Line a rectangular-shaped tin with parchment paper.
Pour in the yoghurt mixture and spread evenly on the parchment paper. Top with raspberries and blueberries.
Place in a freezer for at least one hour or until completely frozen. Remove the tin from the freezer and break the bark into pieces. Serve immediately or transfer to a sealable bag or container and store in the freezer for up to one month.
Nutrition Facts
Per serving: 99kcals, 3.1g fat (0.5g saturated), 11.5g carbs (8.2g sugars), 5.5g protein, 3.5g fibre, 0.001g sodium
---
Top tip: Seeds, nuts, granola or any other berries also make ideal toppings.
Popular in Lunchbox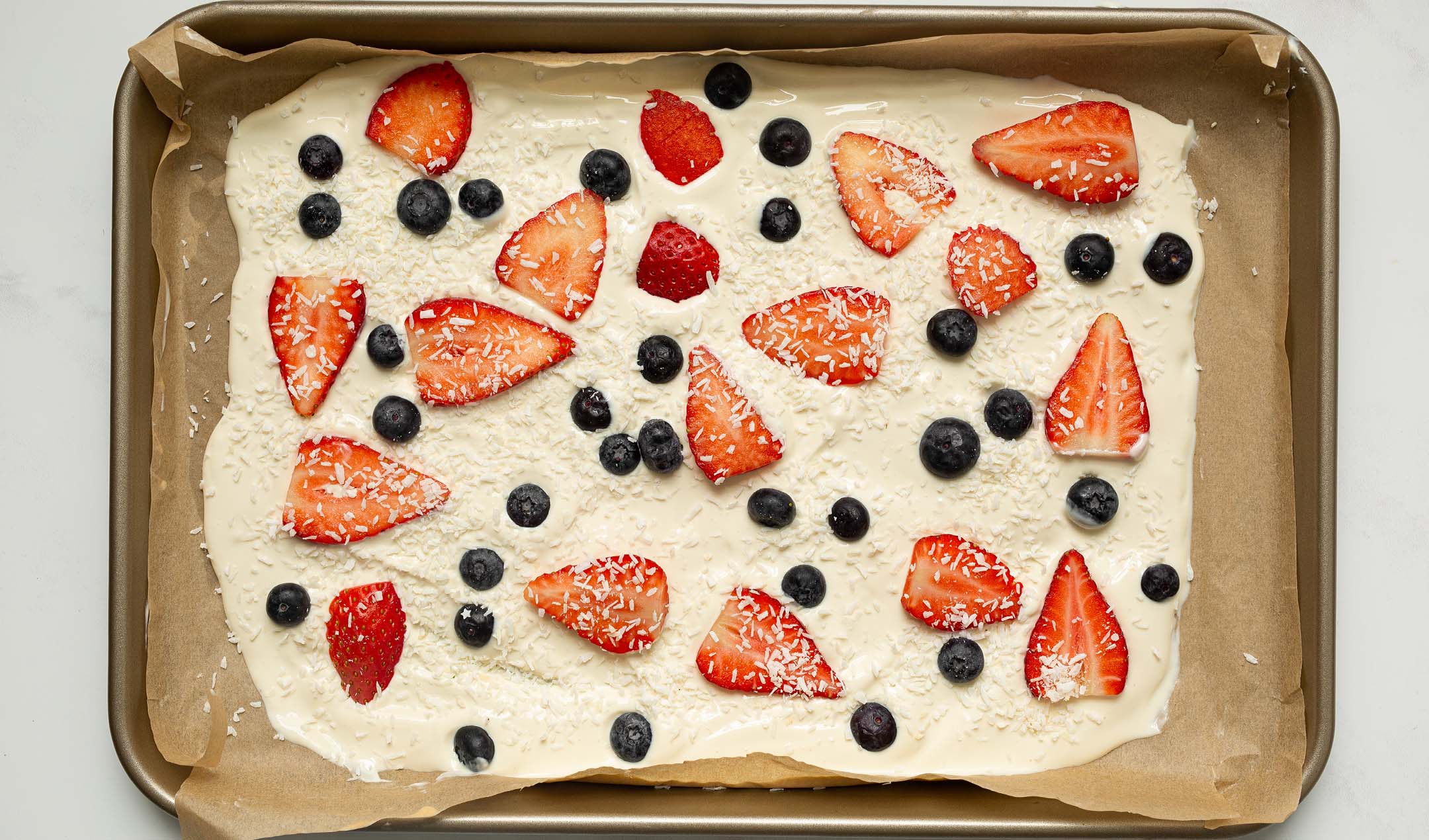 Yogurt bark