Tick the ingredients you need to add your shopping list.
In a small bowl, stir the espresso powder and hot water together until dissolved.
Place the chopped chocolate in a large microwave-safe bowl and add the condensed milk, espresso, vanilla and salt. Stir together, then microwave on high for 1-2 minutes until melted, stopping to stir every 20 seconds. The mixture will form a thick paste. Set aside.
Place the cream in a bowl and beat with an electric mixer until it thickens and starts to form soft peaks.
Gently whisk one-third of the whipped cream into the chocolate mixture until completely incorporated.
Add the remaining whipped cream and gently fold in with a rubber spatula.
Transfer the mousse to a loaf tin or freezer-safe container. Cover with cling film and place in the freezer.
When ready to serve, sit at room temperature for 8-10 minutes, then scoop into bowls and serve.
Nutrition Facts
Per Serving 274kcals, 20.2g fat (12.9g saturated), 20.5g carbs, 18.3g sugars, 3.5g protein, 0.5g fibre, 1.07g sodium
---
TOP TIP
You could also divide the mousse into individual serving glasses and freeze like that – just make sure the containers are freezer-friendly.
Popular in Gluten-free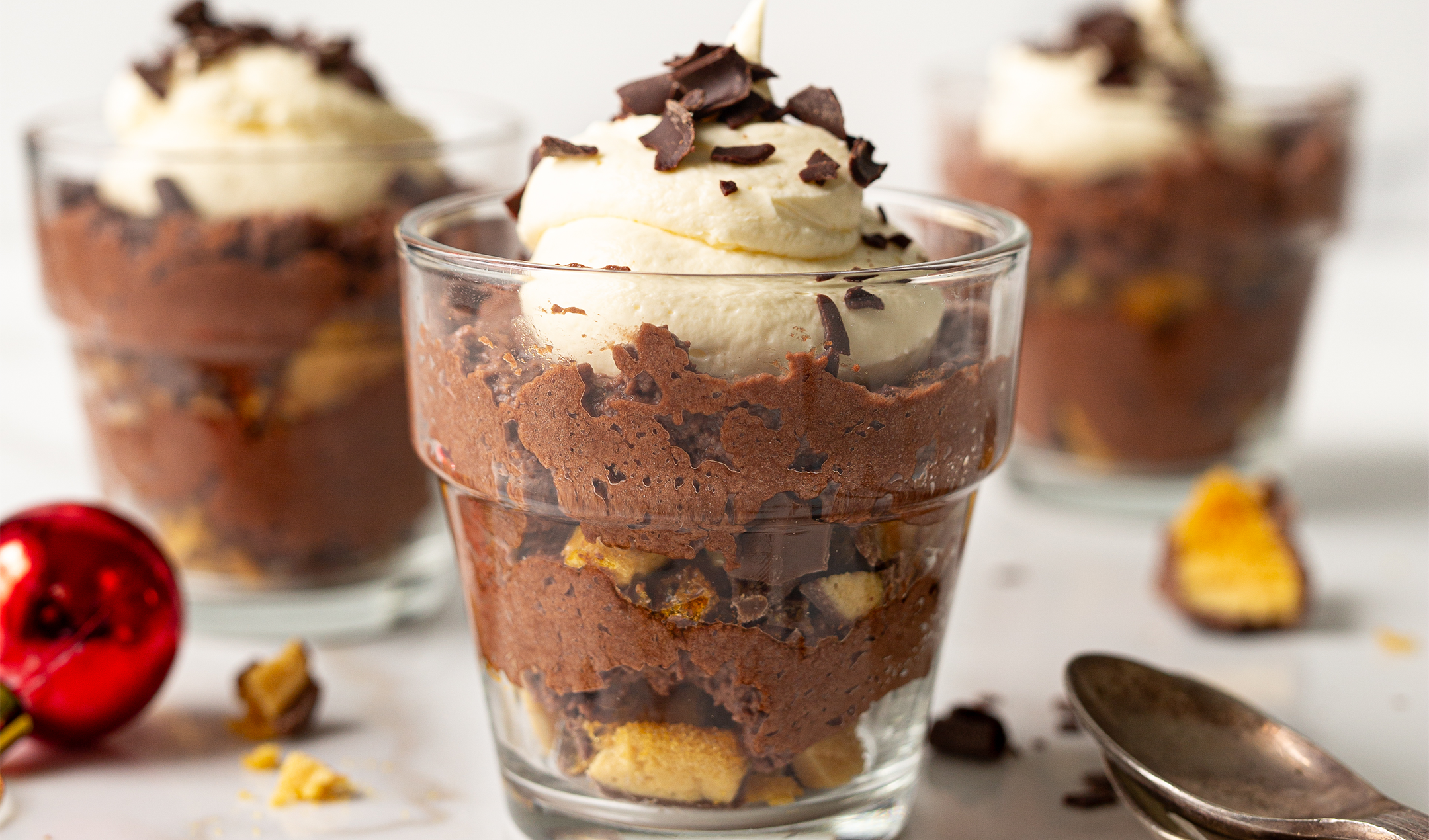 Gluten-free chocolate and honeycomb mousse by EUROSPAR