Tick the ingredients you need to add your shopping list.
Preheat the oven to 180˚C/160˚C fan/gas mark 4.
Place the bread slices on a baking tray and brush with olive oil on both sides. Bake for 7-10 minutes or until golden brown. Set aside on a wire rack to cool.
Heat one tablespoon of olive oil with the butter in a pan over medium heat. Add the onions and sprinkle over the sugar and salt. Cook for 45 minutes, stirring often and scraping any brown bits from the bottom of the pan.
After 45 minutes, the onions should be a deep golden brown. Add the beef stock and increase the heat.
Bring to a boil, then reduce the heat and simmer for 15 minutes. Season to taste with salt and pepper
When ready to serve, turn on the grill to a high heat. Ladle the soup into heatproof bowls and place the bowls on a baking tray. Place 1-2 slices of bread on top of each portion of soup and top with grated Gruyere. Place under the grill for 1-3 minutes until the cheese has melted, then serve immediately.
Note: Any crusty loaf can be used as an alternative to baguette, if you wish.
Nutrition Facts
Per serving: 282kcals, 17.4g fat (8g saturated), 17.1g carbs, 4.3g sugars, 15g protein, 2g fibre, 1.163g sodium
---
TOP TIP
To make an authentic vegetarian version, make sure the onions are caramelised, and then use vegetable stock instead of beef stock.
Popular in Soup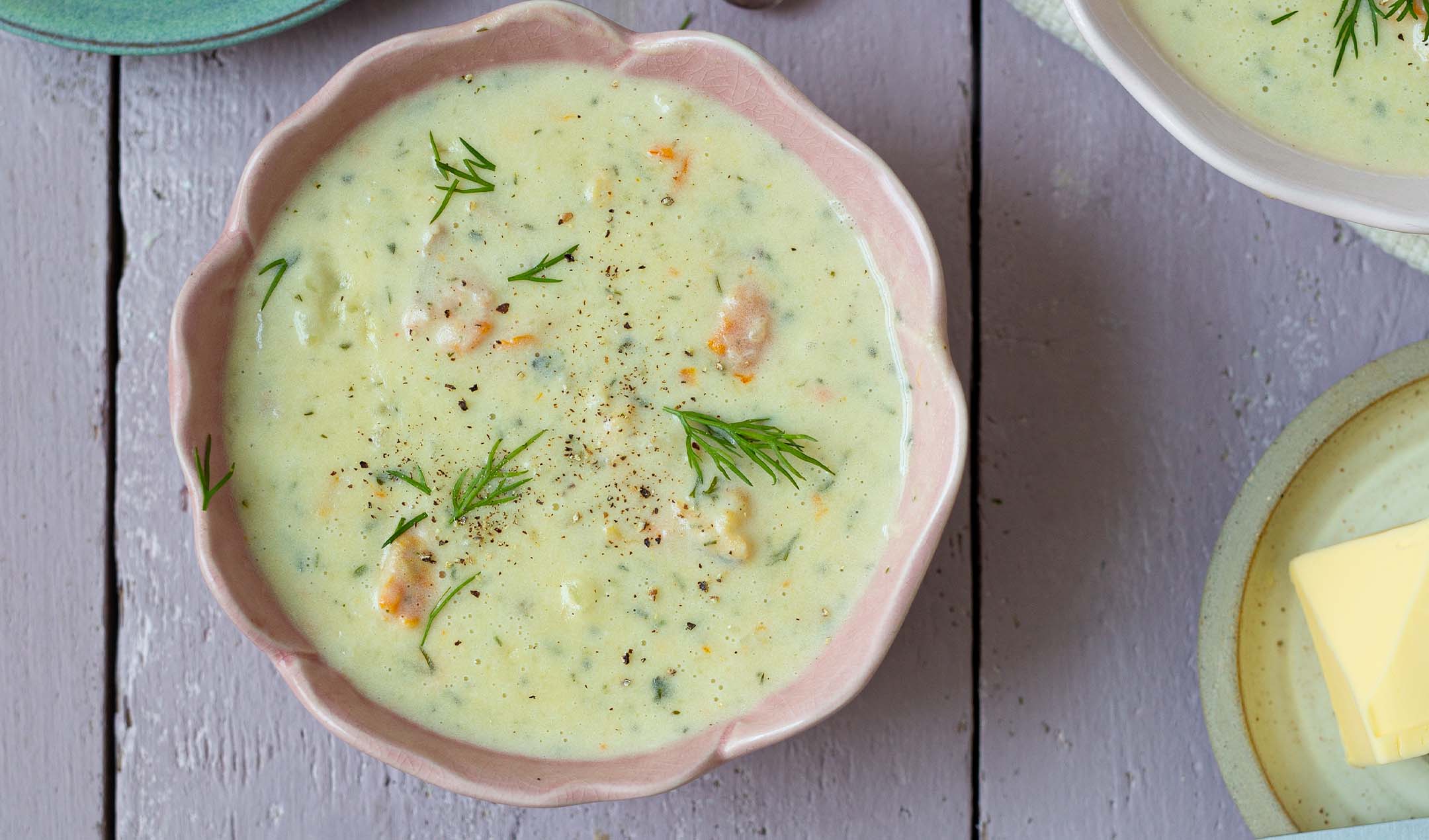 Super creamy chowder