Tick the ingredients you need to add your shopping list.
For the icing:
For the icing:
Preheat the oven to 180°C/160°C fan/gas mark 4. Line a 23cm cake tin with non-stick parchment paper.
In a large mixing bowl, combine all of the ingredients except the eggs. Whisk to combine. Crack in the eggs one at a time, whisking well after each one until smooth.
Pour the batter into the prepared tin and bake for 40-45 minutes or until a skewer inserted in the centre comes out clean.
Allow the cake to cool for 10 minutes in the tin before transferring to a wire rack.
To make the icing, combine the cream and chocolate in a bowl. Microwave for 30-second increments until melted, stirring after each time. Set aside to cool a little and to thicken up.
Once the icing has cooled and thickened slightly, spread over the top of the cake. Serve with some cream or ice cream.
Note: Ice cream can be used as an alternative to cream, if you wish.
Nutrition Facts
Per serving: 423kcals, 32.9g fat (7.2g saturated), 30.1g carbs (21.8g sugars), 8.4g protein, 5.1g fibre, 0.07g sodium
Popular in Gluten-free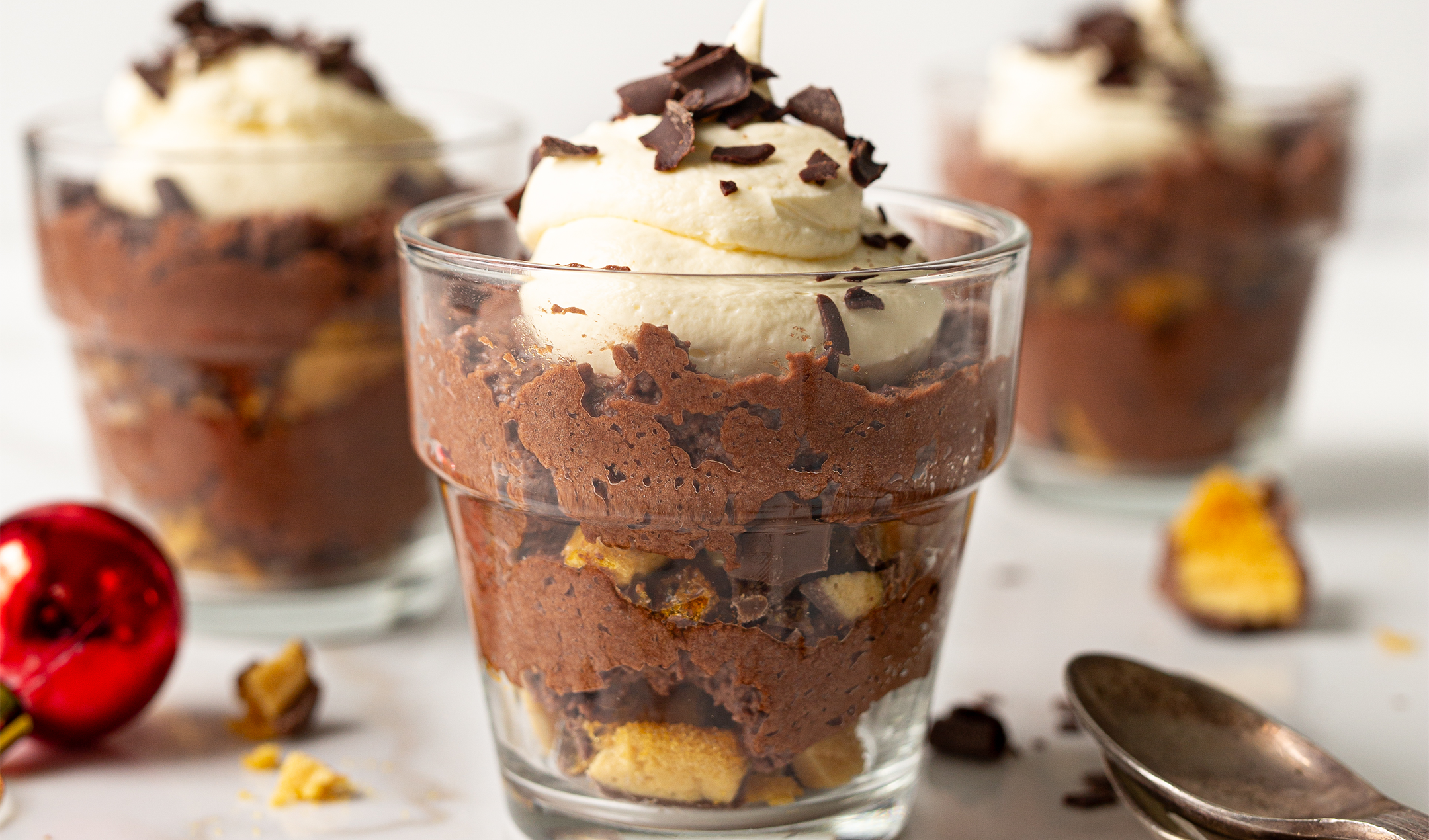 Gluten-free chocolate and honeycomb mousse by EUROSPAR