Tick the ingredients you need to add your shopping list.
Separate the eggs.
Pour the cream and milk into a pot and add the vanilla and elderflowers, if using. Bring to the boil, then reduce the heat to low and simmer gently for 1-2 minutes to allow the flavours to infuse.
Carefully pour the mixture through a sieve into a jug.
 In a bowl, whisk the egg yolks together with the sugar.
Slowly pour in the hot cream and milk mixture, whisking well. When fully combined, return the mixture to a pot and place over a low heat. Cook slowly for 10-15 minutes until the custard is just thick enough to coat the back of a spoon, stirring constantly. Remove from the heat as soon as this is achieved.
Stir in the elderflower cordial. Cover with cling film and set aside to cool fully. Taste the custard and add more elderflower cordial if the flavour isn't strong enough. Remember, the flavours will be softer when the mixture is frozen.
If you have an ice cream machine, pour the cooled custard in and churn until frozen. Otherwise, pour the mixture into a freezerproof container and put in the freezer for 3-4 hours, stirring every 30 minutes until almost frozen. Use a whisk for the first few times you stir, and a wooden spoon after that.
Scoop out your ice cream and enjoy!
Nutrition Facts
Per Serving: 237kcals, 12g fat (6.2g saturated), 27.9g carbs (24.9g sugars), 5.8g protein, 0g fibre, 0.049g sodium
Popular in Gluten-free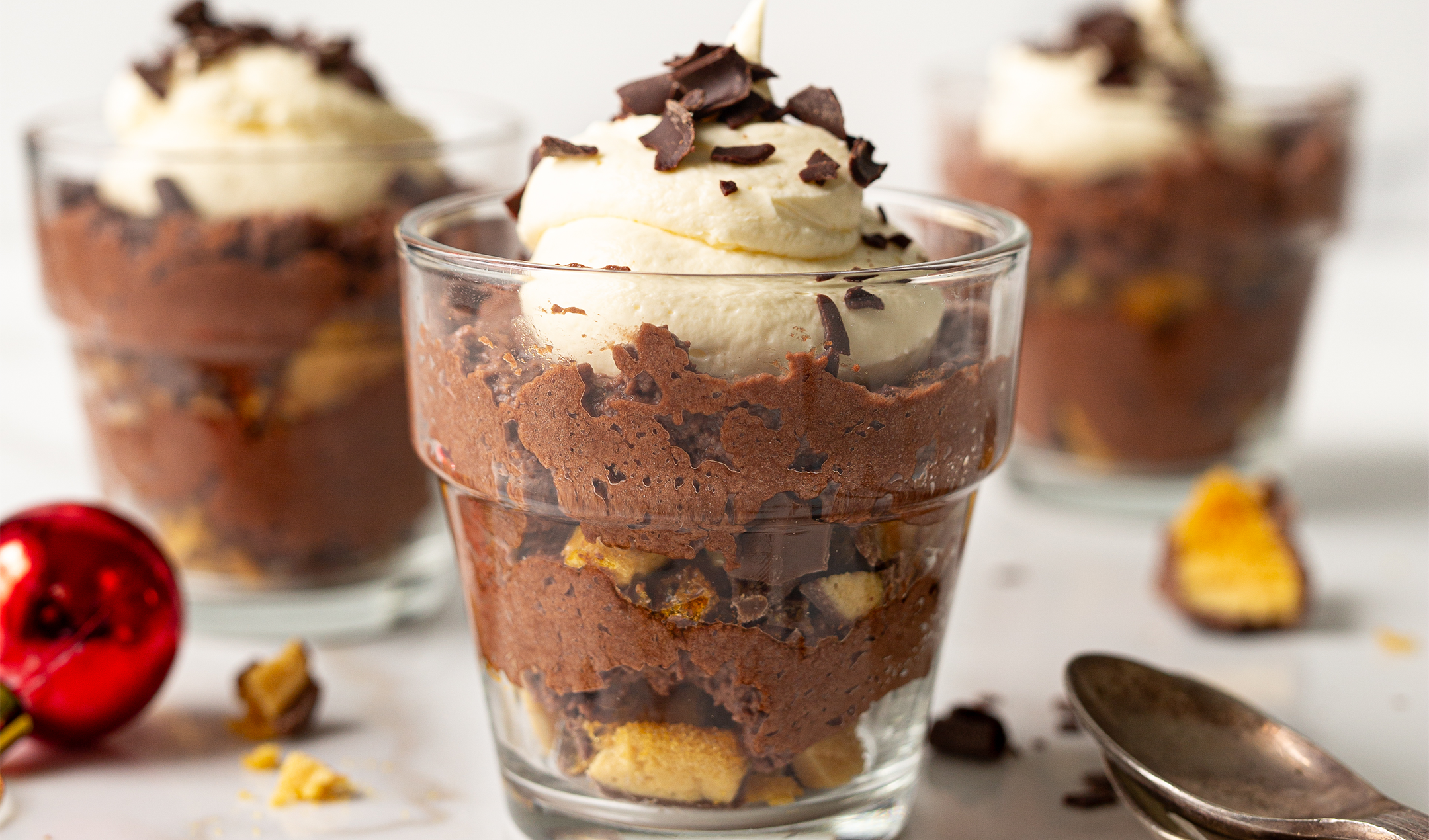 Gluten-free chocolate and honeycomb mousse by EUROSPAR