Tick the ingredients you need to add your shopping list.
Remove the lamb from the fridge and allow it to come up to room temperature for one hour before cooking.

Preheat the oven to 200˚C/180˚C fan/gas mark 6. Place a large roasting tin on the bottom shelf to heat up.
Bring a large pot of salted water to a boil and cook the potatoes for 8-10 minutes until just tender. Drain well, then return the pan to the hot hob and allow the potatoes to steam dry for 2-3 minutes, shaking the pan every 20 seconds or so.
Peel three of the garlic cloves, leaving the rest whole. Crush the peeled cloves into a bowl and add half of the rosemary along with the lemon zest and olive oil. Stir to combine.
Season the lamb with salt and black pepper, then rub the olive oil mixture all over the meat. Place the lamb directly on the hot bars of the oven rack above the roasting tin.
Add the remaining rosemary and unpeeled garlic cloves to the potatoes, season with salt and pepper, then drizzle with olive oil. Toss to coat everything, then transfer the potatoes into the hot roasting tin. Place the tin directly underneath the lamb to roast: the potatoes will soak up the lamb juices while cooking.
Cook the lamb for 1 hour 15 minutes for medium-rare, or slightly longer if desired. Remove from the oven, tent loosely with tin foil and leave to rest for 15 minutes.
Carve and serve with the roasted potatoes, baby carrots, mint sauce and some peas.
Nutrition Facts
Per Serving 659kcals, 24.4g fat (7.6g saturated), 33.4g carbs, 2.2g sugars, 73.8g protein, 6.2g fibre, 0.351g sodium
Popular in Easter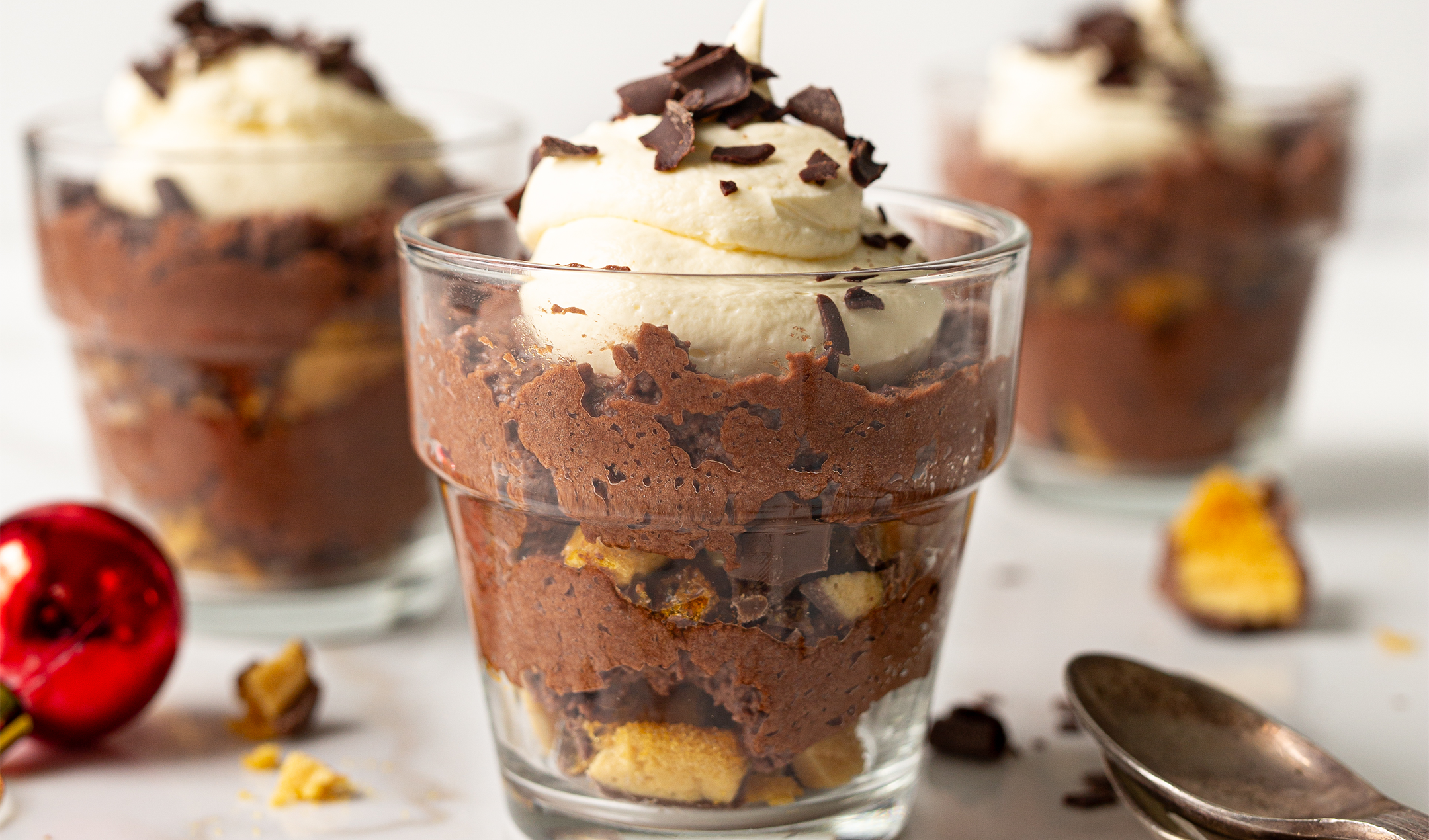 Gluten-free chocolate and honeycomb mousse by EUROSPAR