Tick the ingredients you need to add your shopping list.
Preheat the oven to 200˚C/180˚C fan/gas mark 6. Grease an ovenproof baking dish with butter and set aside.

Place the apples into a saucepan with the water, caster sugar, lemon juice and cinnamon. Place the saucepan over a medium heat.

Bring to a gentle simmer for and cook for 8-10 minutes or until just softened.

Ask an adult to help you drain off any of the excess liquid.

Meanwhile, place the oats, brown sugar, flour and butter for the crumble into a bowl.

Use your fingers to squeeze and break up the lumps of butter. Rub the butter into the rest of the ingredients until the oats and flour are completely combined with the butter and the mixture looks like crumbs.

Carefully transfer the stewed apples into the greased baking dish.

Sprinkle the crumble mixture over the apples. Bake in the oven for 35-40 minutes or until the crumble topping is crisp. Serve with custard, cream or ice cream.
Nutrition Facts
Per serving 424kcals, 14.9g fat (8.8g saturated), 74.1g carbs, 52.5g sugars, 3.4g protein, 6.3g fibre, 0.104g sodium
Popular in Kids baking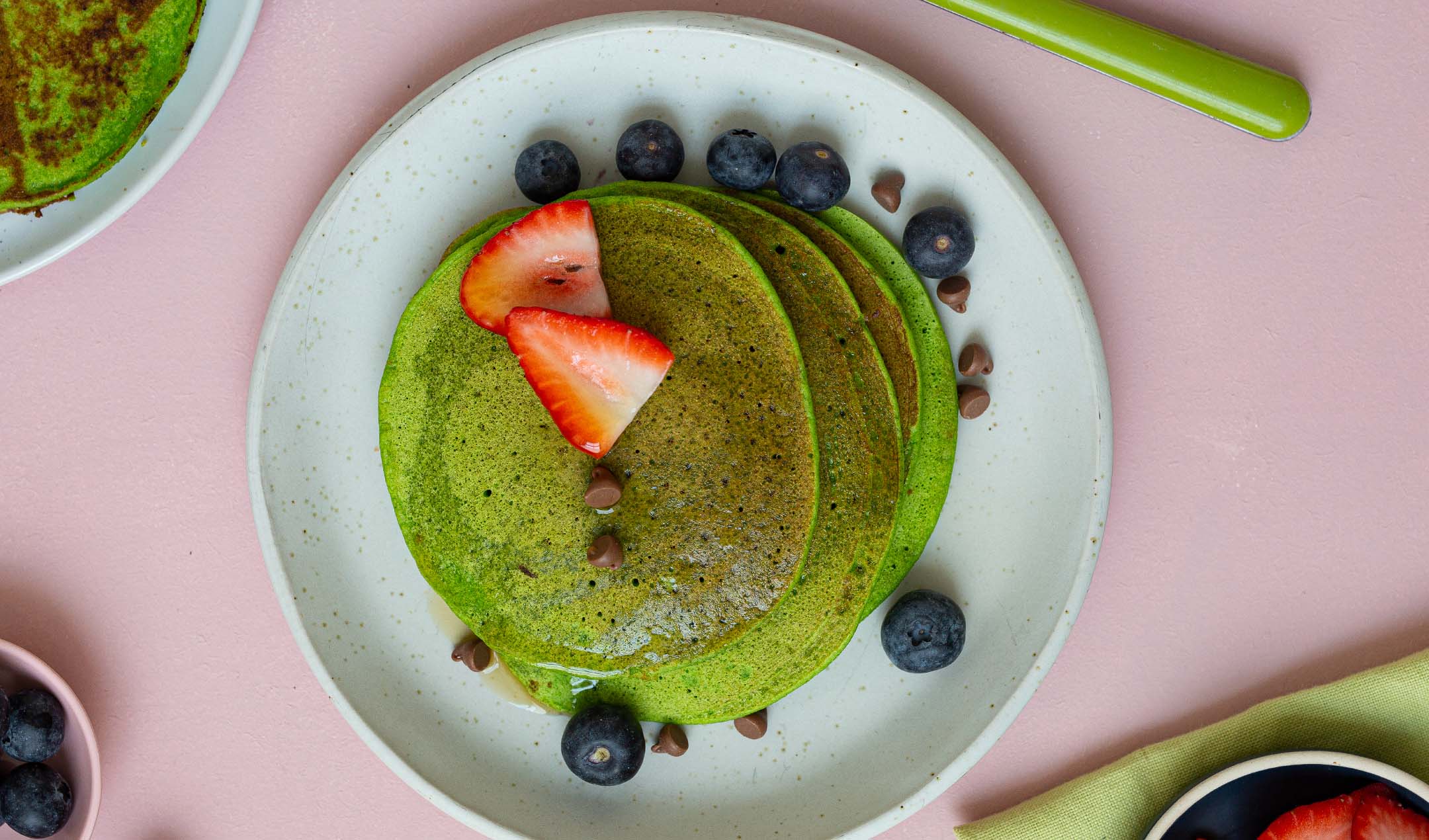 Green pancakes