Tick the ingredients you need to add your shopping list.
Place the chocolate in a small bowl. Set the bowl over a pan of barely simmering water, making sure the bottom of the bowl does not touch the water.
Allow the chocolate to melt, stirring it gently every minute or so until it is smooth and melted.
Remove the bowl from the heat and add the crushed shredded wheat cereal to the melted chocolate. Stir until the cereal is coated in the chocolate.
Spoon the mixture into 24 cupcake cases.
Use the back of a teaspoon to press into their centres, making them into nest shapes.
Place three mini chocolate eggs inside each nest. Refrigerate for at least two hours until they are set.
Nutrition Facts
Per Serving
204kcals, 10.7g fat (6.8g saturated), 25.9g carbs, 17.5g sugars, 3.2g protein, 2.1g fibre, 0.024g sodium
Popular in Kids baking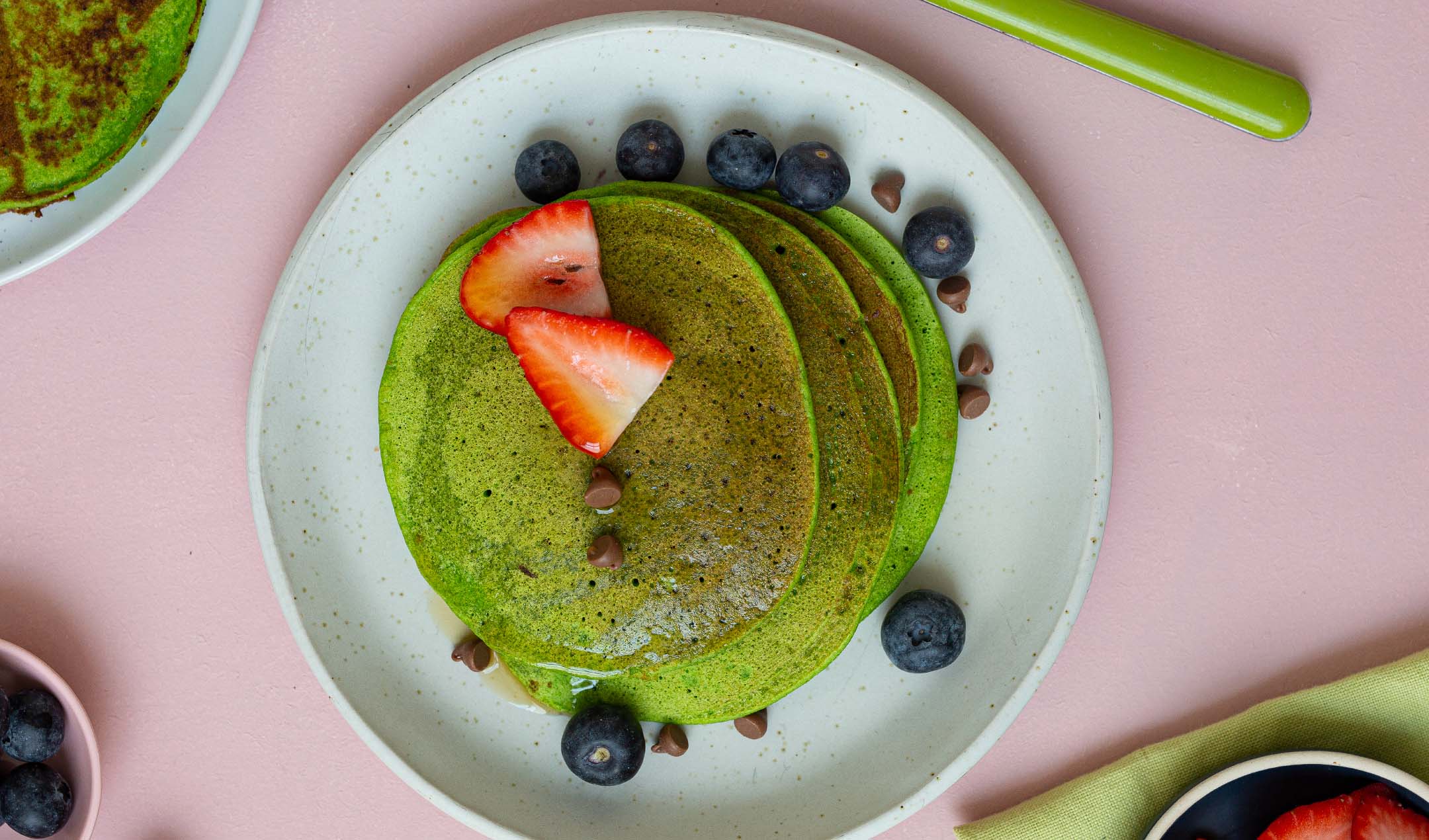 Green pancakes