Tick the ingredients you need to add your shopping list.
---
Preheat the oven to 200˚C/180˚C fan/gas mark 6.
Place the sweet potatoes on a baking tray and bake for 90 minutes.
Meanwhile, cook the white potatoes in a pot of salted boiling water until tender. Drain and place in the oven with the sweet potatoes for their final 10-15 minutes. Remove all the potatoes from the oven and allow to cool, then peel the sweet potatoes.
Reduce the oven temperature to 190˚C/170˚C fan/gas mark 5.
In a large bowl, combine both types of cooled potatoes with the egg yolks, butter, salt, pepper, nutmeg and cream. Mash the potatoes until very smooth. (You could also use a blender to whizz them together.)
Place the mixture into a pastry bag with a large star nozzle. Line a baking tray with parchment paper and pipe the mixture onto the tray making 30 little mounds, swirling around as you build each to the top.
Gently brush each potato mound with some of the egg wash.
Bake for 25-30 minutes or until slightly browned. Serve immediately.
Nutrition Facts
Per Serving 311kcals, 12.7g fat (7g saturated), 44.7g carbs, 2.1g sugars, 5.7g protein, 6.6g fibre, 0.476g sodium
Popular in Gluten-free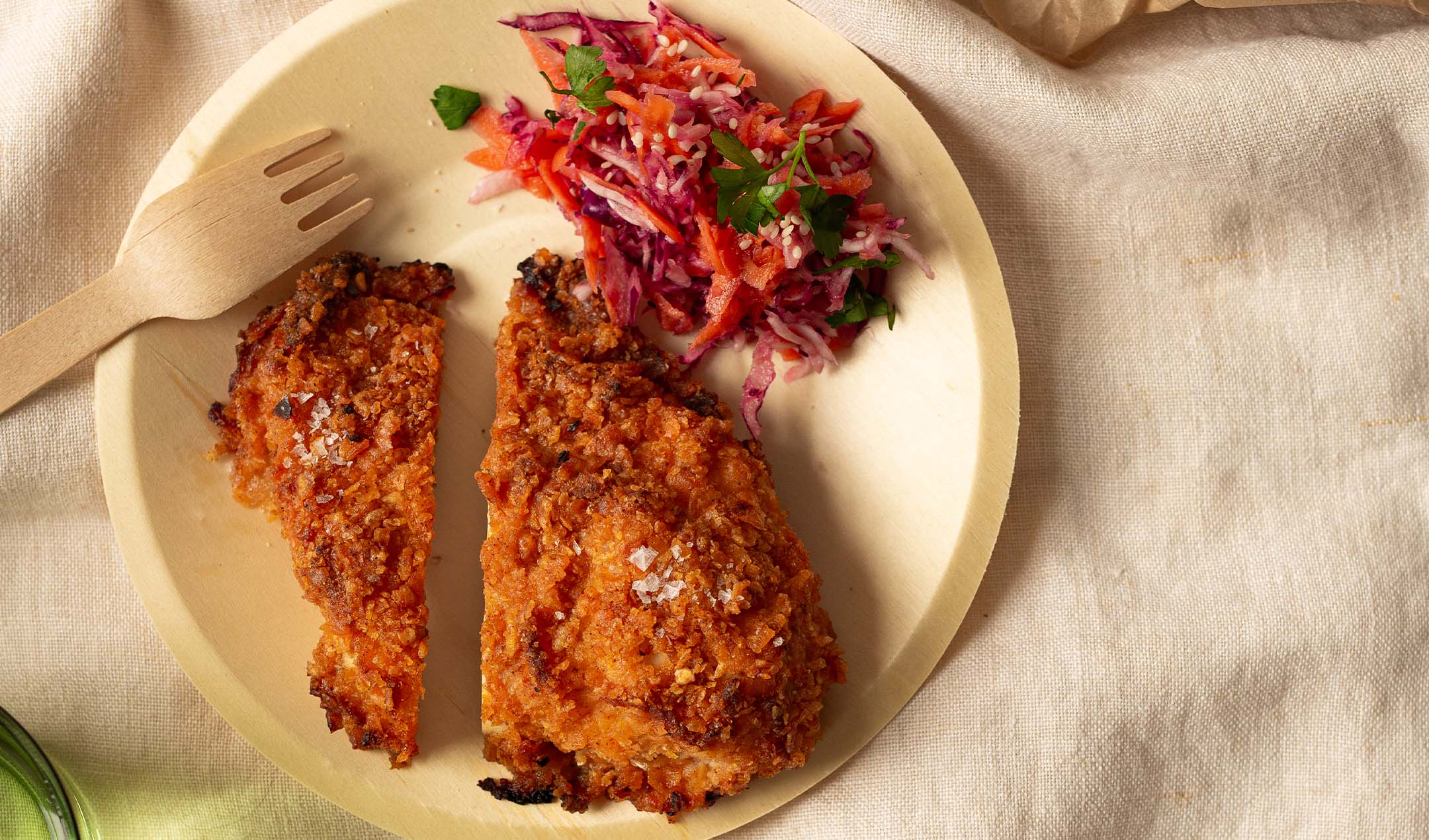 Easy fried chicken and asian slaw