Tick the ingredients you need to add your shopping list.
Preheat the oven to 180˚C/160˚C fan/gas mark 4. Line a 12-hole muffin tin with Dr. Oetker Baking Cases.
In a large bowl, cream together the butter and sugar until light and fluffy. Beat in the eggs, one at a time. Stir in the Dr. Oetker Madagascan Vanilla Extract.
Fold in the flour, Dr. Oetker Baking Powder and a pinch of salt.
Spoon the mixture into the baking cases and bake for 15-20 minutes. Allow to cool completely.
Divide the Dr. Oetker Vanilla Buttercream amongst six bowls. Mix in 1-2 drops of gel food colour to each bowl.
Roll out a sheet of cling film. Spread even stripes of each colour next to one another up the centre of the cling film. Roll up the cling film into a sausage and cut off any excess. Using a star nozzle in a piping bag and place the sausage of buttercream inside the bag.
Pipe a swirl of the rainbow buttercream on the top of each cupcake. Decorate with Dr. Oetker Unicorn Confetti and stick one of the Dr Oetker Wafer Placements on top.
Popular in Kids baking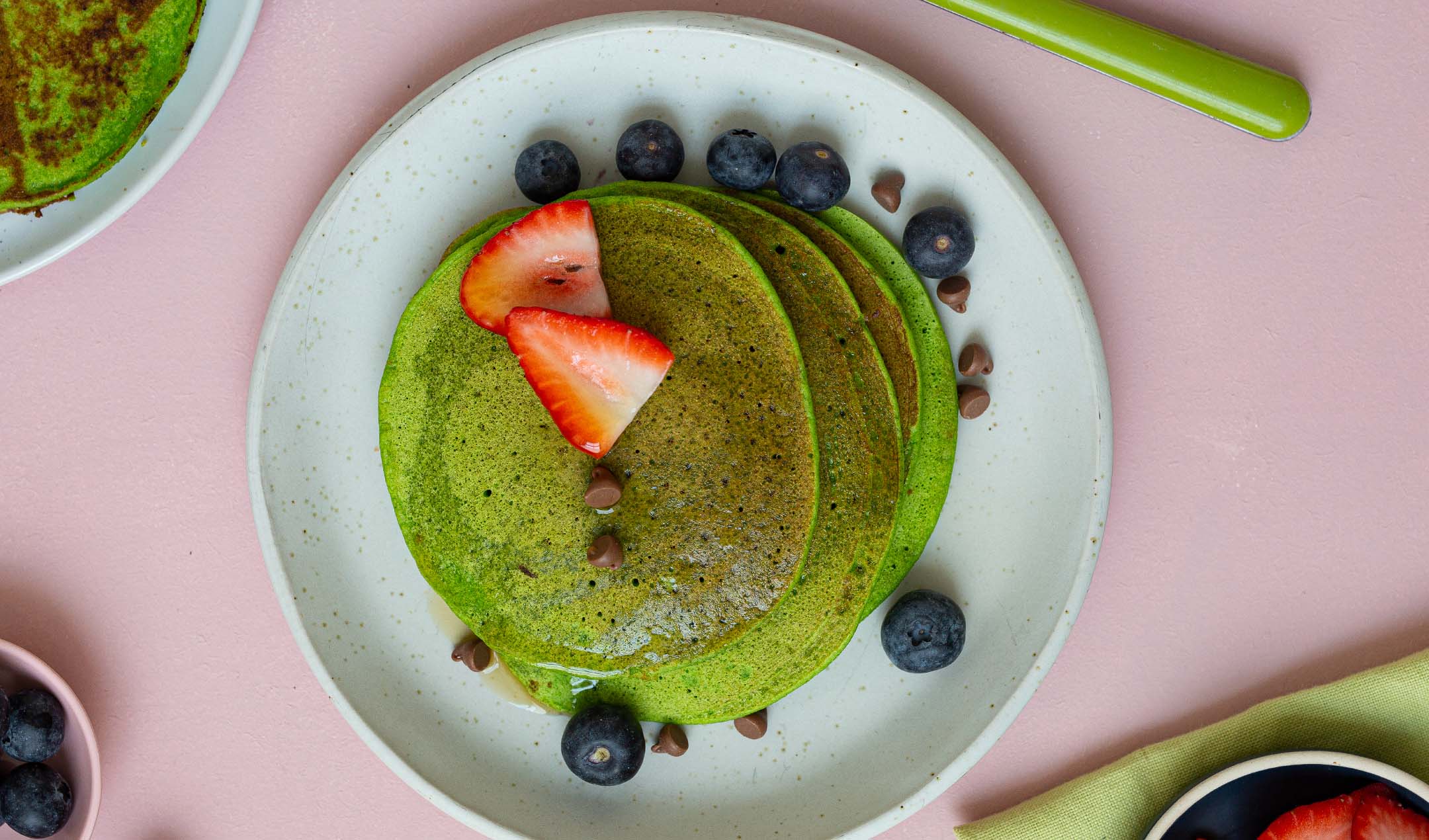 Green pancakes