Tick the ingredients you need to add your shopping list.
For the pastry:
For the fillings:
For the icing:
To decorate:
Preheat the oven to 180˚C/160˚C fan/gas mark 4. Line two baking trays with parchment paper.
In a large bowl, add the flour, icing sugar and Dr. Oetker Cocoa Powder. Rub in the butter until the mixture resembles breadcrumbs.
Make a well in the centre and crack in the egg. Use a fork to combine and add in enough water until dough is formed.  Wrap in the dough in cling film and refrigerate for at least one hour.
On a floured surface, roll out the dough to about the 2mm thick. Using a ruler, cut the dough into 4 x 6cm rectangles. Gather any scrap pastry and re-roll to cut out more poptarts.
For a jam poptart, add 2-3 teaspoons of jam in the centre, add one square of Dr. Oetker White Chocolate and a few Dr. Oetker White Chocolate Chunks.
For a peanut butter jam pop tart, add 2-3 teaspoons of peanut butter and a few Dr. Oetker Milk Jumbo Chocolate Chips.
For the love heart and sprinkles poptart, add a few Dr. Oetker Milk and White Chocolate Hearts and sprinkle with Dr. Oetker Hundreds and Thousands.
Brush the edges of the pastry with a little water, top with a piece of pastry and seal the edges using a fork. Bake for 20-25 minutes. Allow to cool completely before icing.
To make the icing, mix the icing sugar and a little water in a small bowl. Slowly add the water until you get a slightly runny consistency.
Spoon a little icing onto the top of the poptarts and decorate with a variety of Dr. Oetker sprinkles and Dr. Oetker Chocolate.
Popular in Kids baking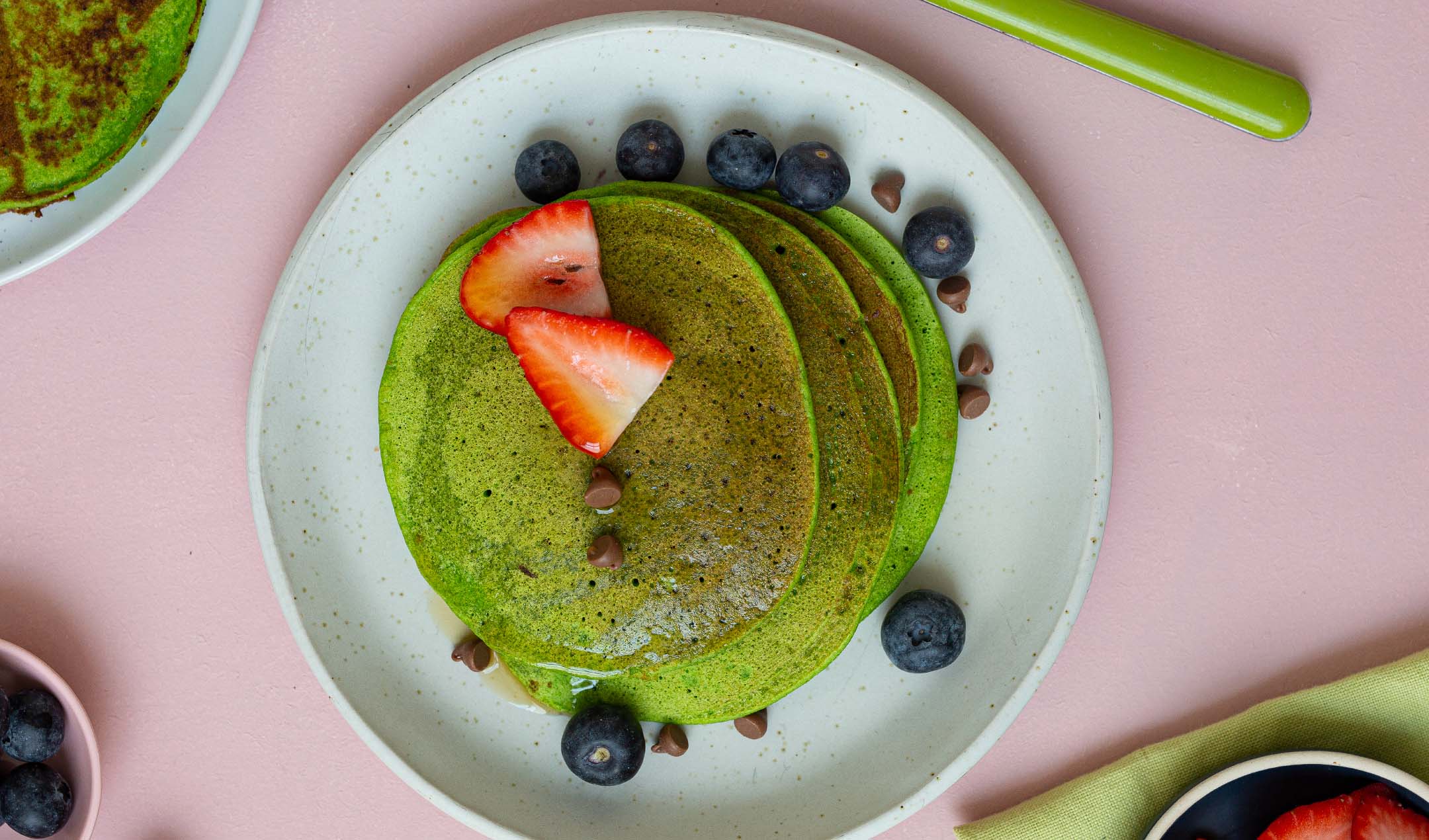 Green pancakes